For Mac users, there are a couple of apps out there that would really revolutionize the way you get about completing tasks on your Mac. There are also quite a lot of these apps that developers keep launching every day. However, there are those that work better than others and have overall efficiency and are certainly more conventional. Here are the top 36 best Mac apps that you might want to have a look at.
App Categories
Productivity (6)  Utility (6) Photos & Image (4)  Dat Secure and Storage (6) Music and Video (6)  Internet & Communication (5) Others (3)
Productivity
Wunderlist – A cloud-based task management application to get stuff done.
It is a free and phenomenal tool for Mac users to create to-do list. Its advantages lie on its cross device functionality. It is also available on PC, Android, iOS, WatchOS, Kindle Fire, and Web, allowing a user to pick up where he left off wherever you are using MacOS's Handoff feature, or share the list and collaborate with colleagues on projects.
After creating a list, one can schedule reminders, add notes, and embed it into the macOS Notification center using a widget. Wunderlist is the best Mac app for activity tracking.
Price: Free       Get Wunderlist for Mac from Mac App Store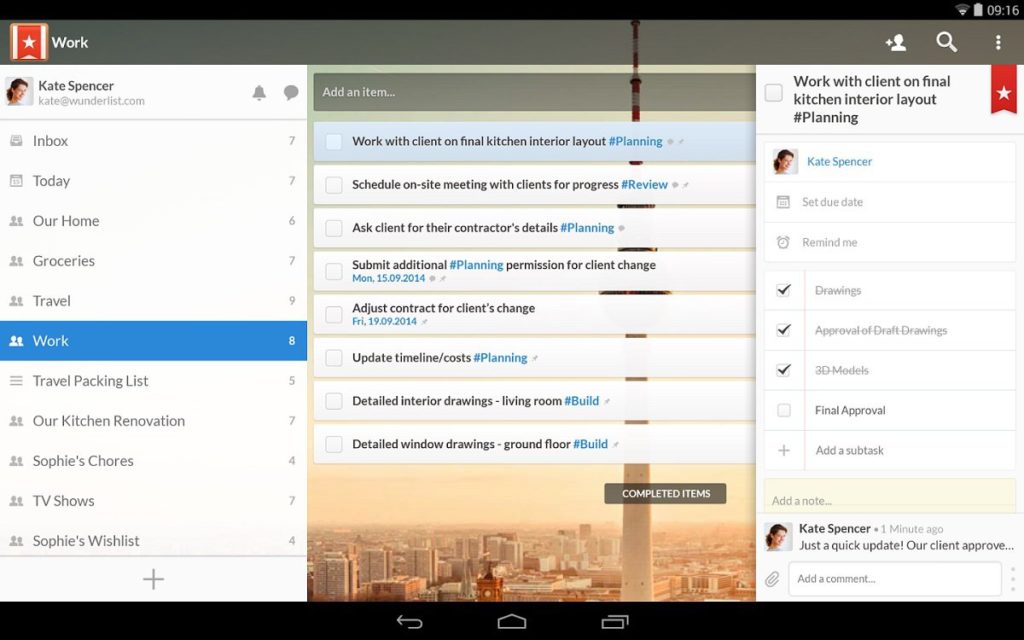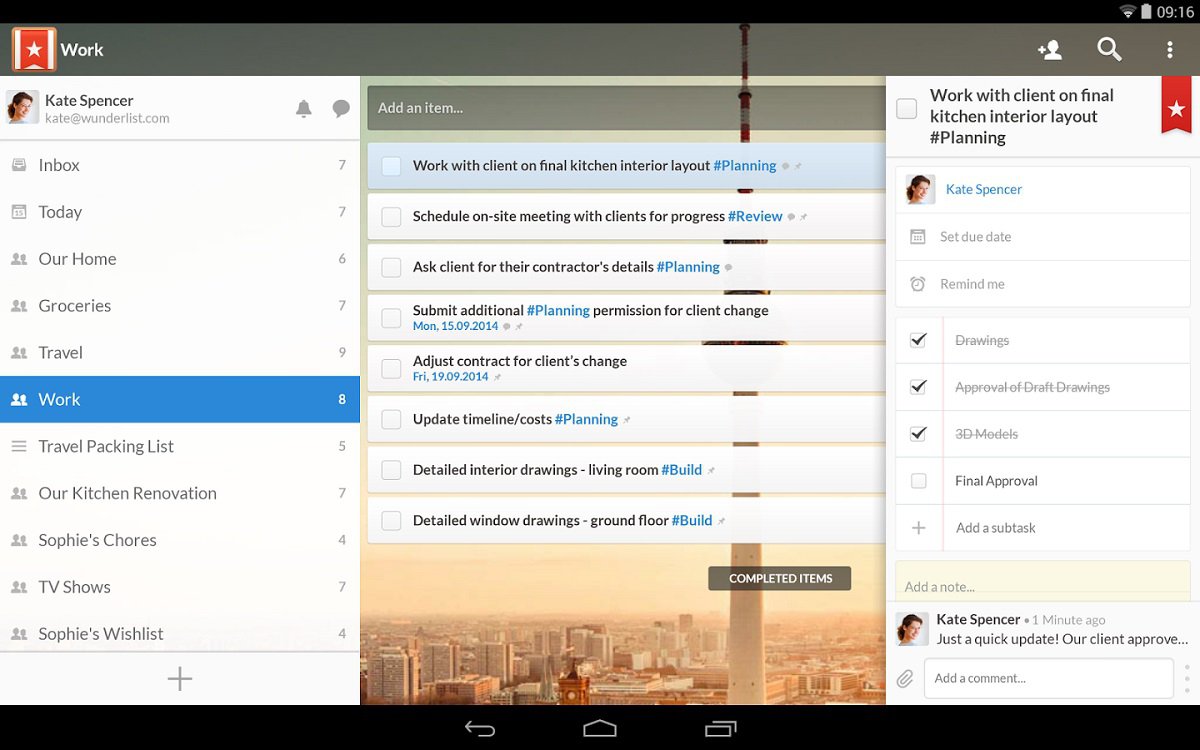 Magnet – Window manager to keep workspace organized.
Magnet is the best Mac window manager software for multitasking, it lets you arrange your Mac desktop in a quick way. To arrange your work screen, you can drag and snap windows to the edges and corners and have them side by side. This is a must have application because it can accommodate so many different individual needs. For instance, a scientist need to have multiple windows open at times to write papers, look at journal articles, and also analyze data at the same time. You can simply split the screen into thirds or more for needs, it helps you works flawlessly.
Price: $0.99       Get Magnet for Mac from Mac App Store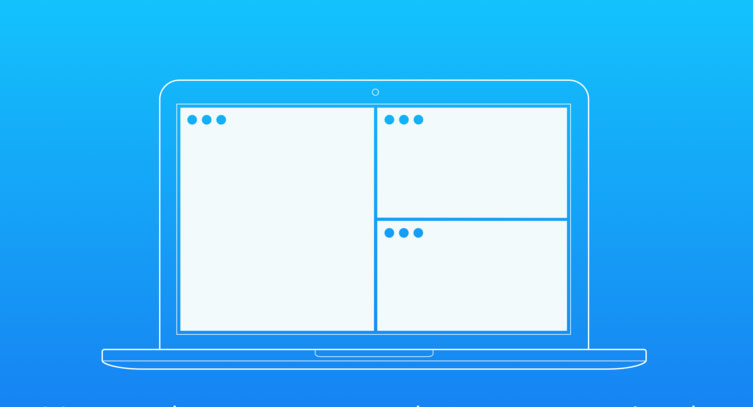 Evernote – Create, capture notes & keep notes organized.
It is a powerful note taking App. A number of things can be done by it which makes it the best in its class. One can type up notes, obviously, organizing them using a combination of folders and tags, you can even embed Google Drive documents, which are accessible in a click.
It also comes with the ability to set reminders, sharing of notes with friends, finding of information related to notes using Evernote's context' feature, create lists and favorites notes that you frequently return to. All of your notes are synchronized using the company's servers, making them available on nearly all PCs through a browser or the native Evernote app or mobile device in the world.
It's free but the paid version lets you use Evernote with more than two devices while upping the amount of data you can sync each month.
Price: Free       Get Evernote for Mac from Mac App Store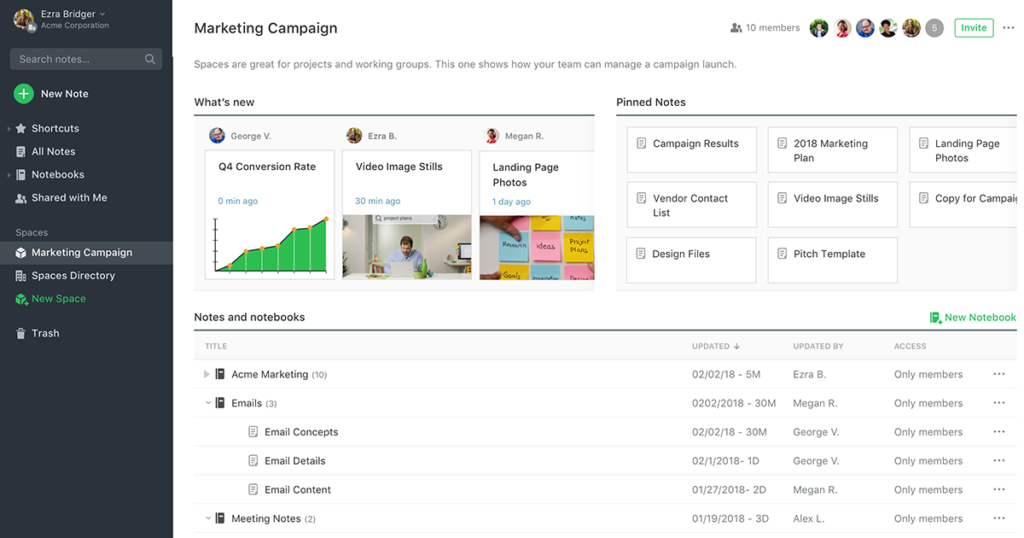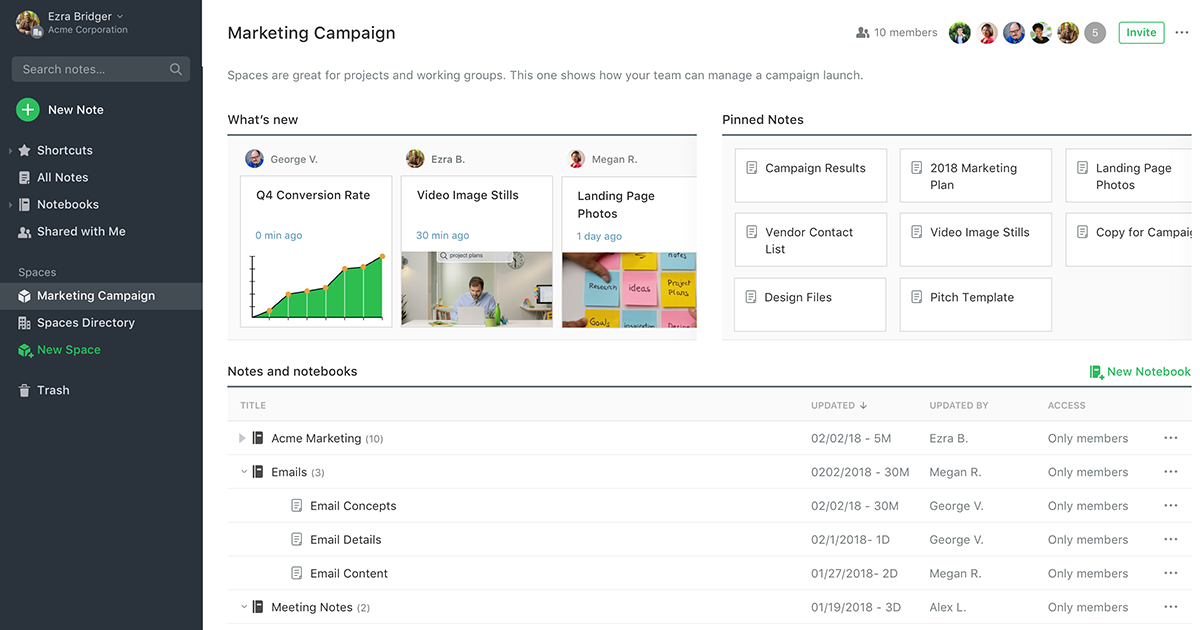 PDF Expert – Fast & beautiful PDF editor and reader for Mac & iOS.
PDF Expert is a PDF editor for Mac and iOS. It's currently the editor's choice in the Mac App store and in the past, it has received design awards and being the top paid app. PDF Expert has awesome features to edit and annotate PDFs as well as manage PDF pages. You can; edit texts, fill out forms, sign, merge files, attach images, add links, export annotations, crop pages, reduce file size, and create outlines in PDF.
Price: $79.99       Get PDF Expert from official page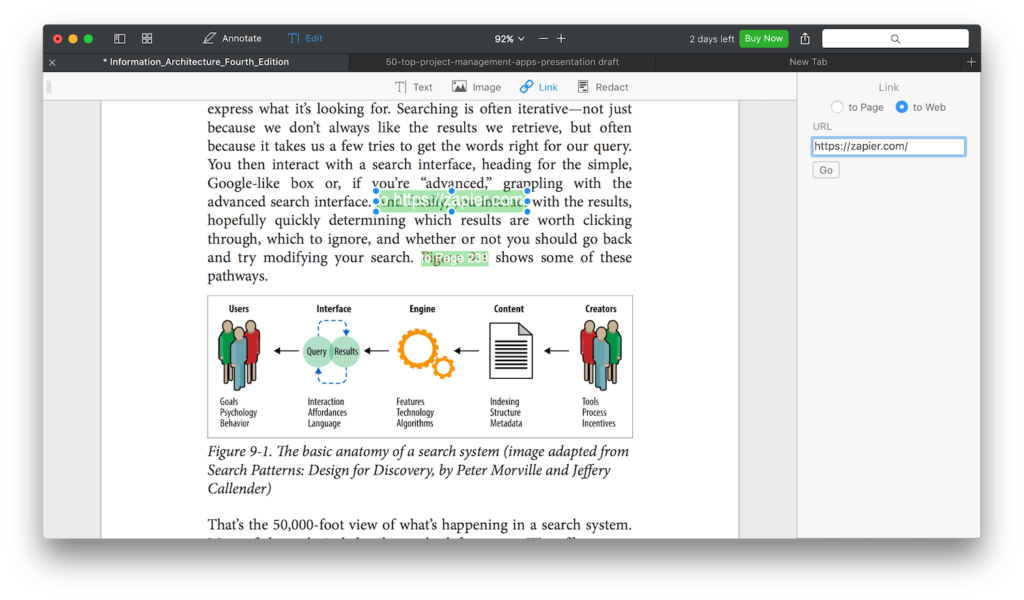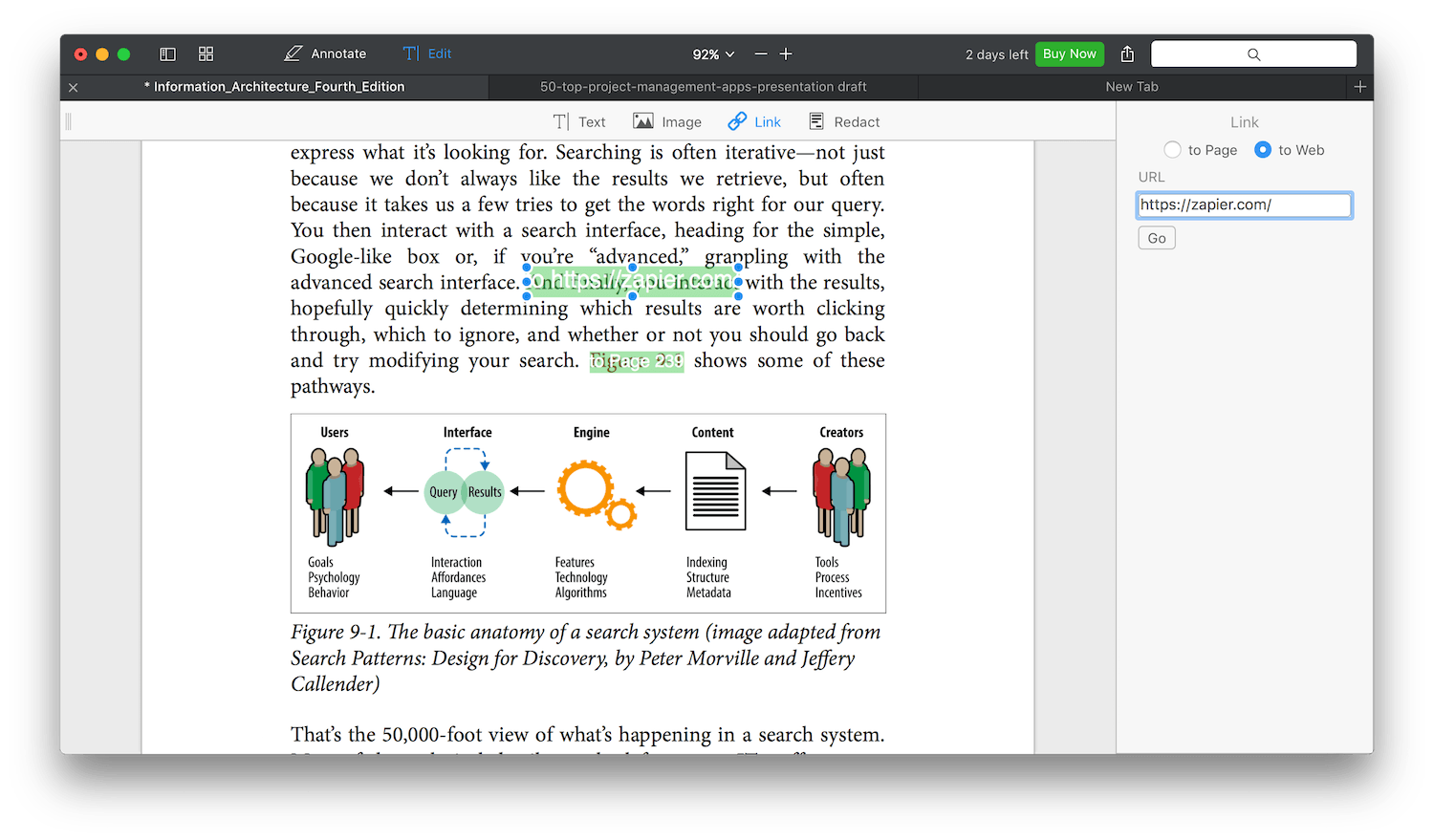 TextExpander – Text expansion app to save your time.
When we talk about making your life easier, TextExpander is the best when it comes to saving time writing. If you ever find yourself typing the same thing over and over again, for example;
your address,
a response to a customer,
directions to find your home or business,
thank you responses,
a long link you have to use often but can't remember or just don't want to type out, or
a big wording for a report,
That is where TextExpander comes in. Basically, it's a text expansion app where you write your long paragraph/content, choose a short code and it will work system-wide to deliver your message. The text that would have taken you approximately 30 minutes to find will be displayed to you in the snap of a second in your Mac device.
Price: $3.33/month       Get TextExpander from official page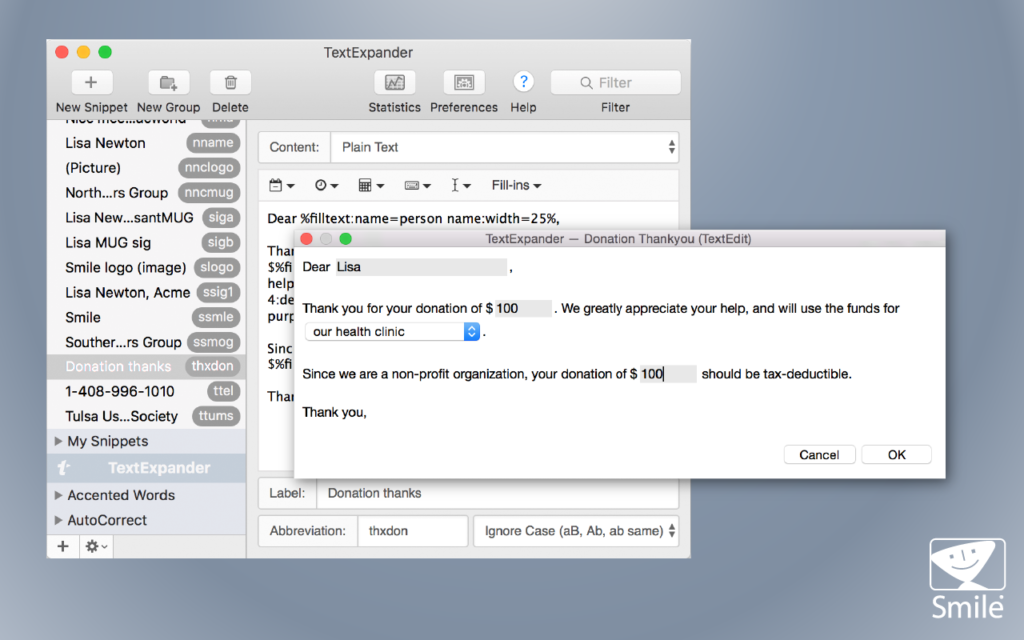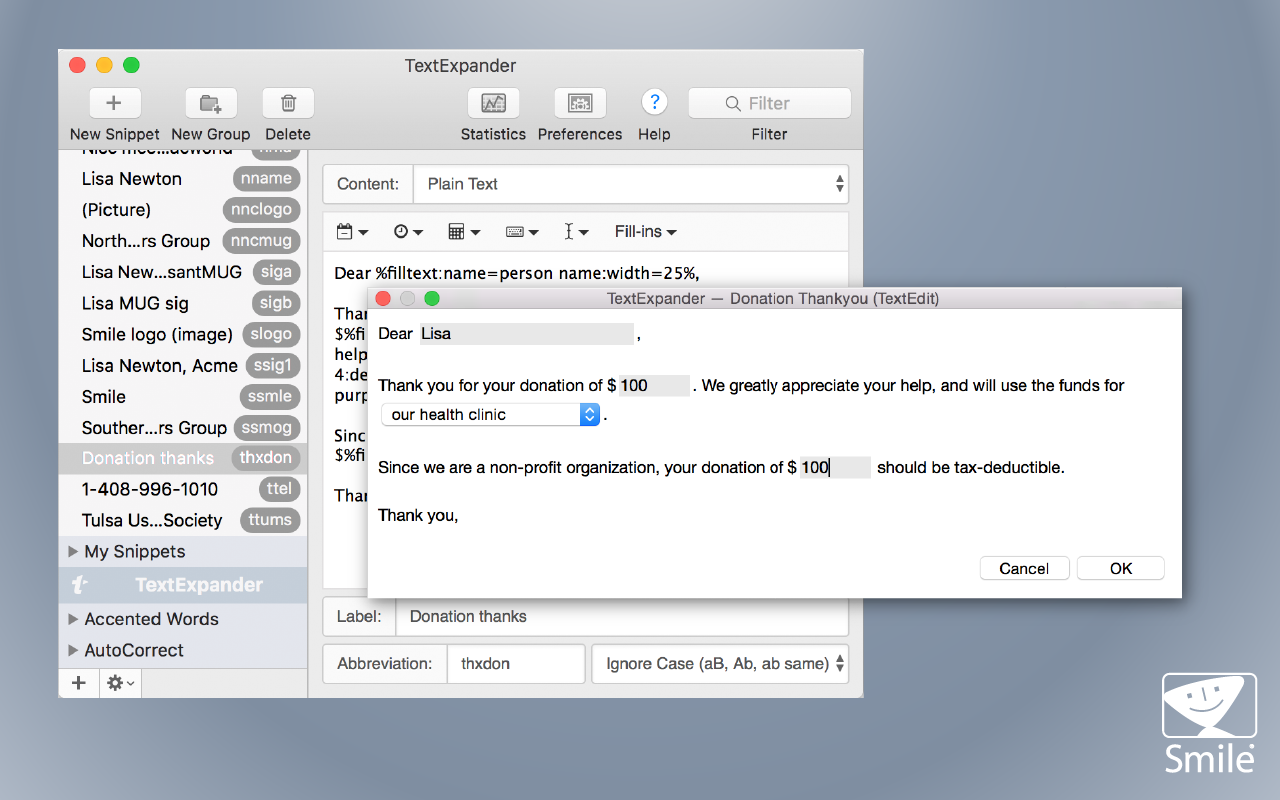 Ulysses -Distraction-free writing app to help you focus on writings.
Ulysses has an extremely minimalistic interface, which allows you to get on with writing without being distracted by so many buttons and menus. It uses its own version of Mackdown which is a type of text formatting engine-that allows users to focus on their writing in a way that not only makes organization easier but also makes exporting easier – Ulysses will format it an attractive way, using one of many export styles (eBooks, DOC, PDFs and HTML), when you are through with writing.
There is an attractive word counter and lets you write notes to assist you in writing. It is located on the right hand side on the attachments bar. Thanks to iCloud support notes can be accessed anywhere, so one can pick an iPad and carry on where you left off.
Price: Free       Get Ulysses from Mac App Store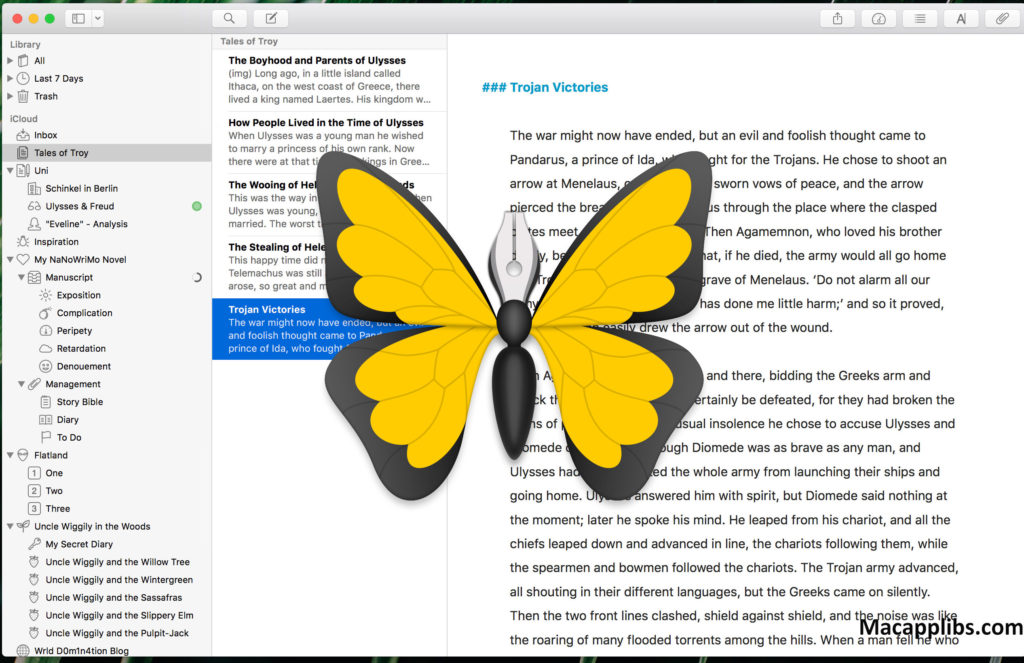 Utilities
The Unarchiver – FREE unarchiving software to unzip dozens of formats.
The Unarchiver is a free data decompression utility, which supports to extract RAR, unzip dozens of other formats including popular formats: Zip, 7z, Tar, Gzip, CAB, MSI, Bzip 2, ISO, CDI, etc. and many old formats & unusual formats. The feature that can read filename in foreign characters makes it outstanding in unarchiving programs.
Price: Free       Get The Unarchiver from official page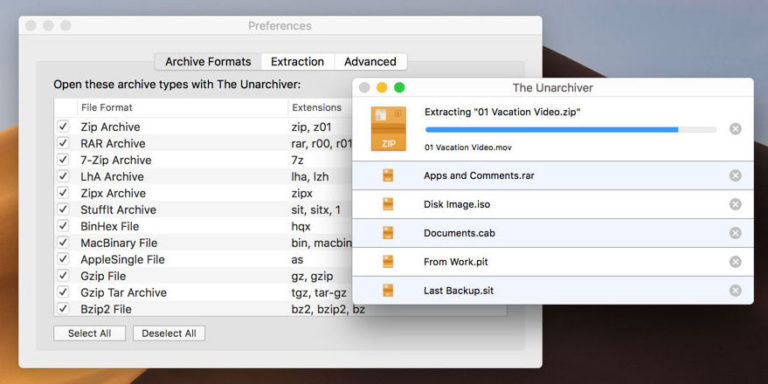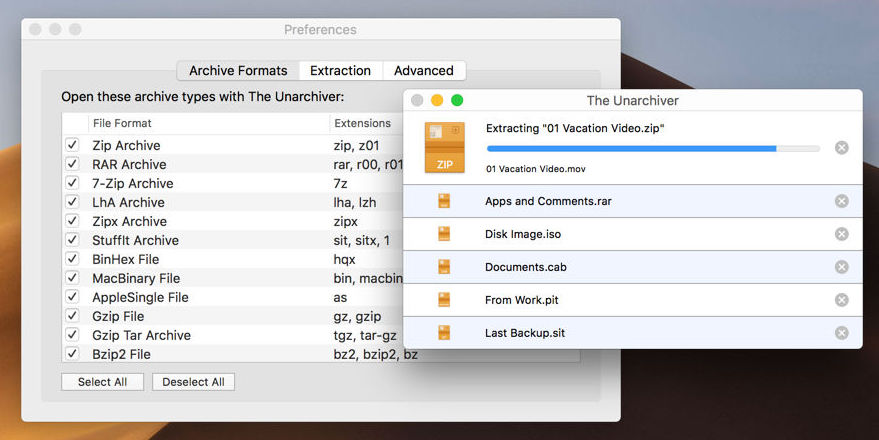 F.lux – Adjusts computer display's color temperature according to location and time.
The f.lux app changes the color of your display based on what time of day it is. In the daytime. It's generally unaffected and in the night time, it's generally warmer. Scientifically, exposure to bright, blue light can make you more alert affecting your circadian system. This prevents you from creating Melatonin which is the hormone influencing your sleep.
Price: Free       Get F.lux from official page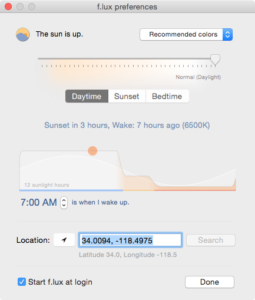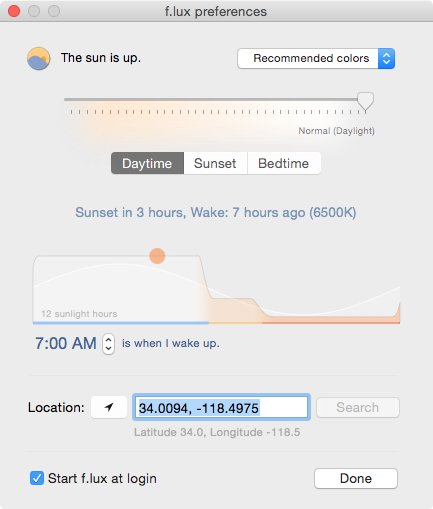 Amphetamine – Super-tiny app to keep your Mac system awake.
Amphetamine for Mac allows you to easily temporarily override the Energy Saver settings on your Mac in order to keep it awake. There's a lot of customization options too like keeping your Mac awake when specific apps are running or setting a schedule or activating it when connected to a certain Wi-Fi network. You can keep your drives awake and change customizations based on your specific taste.
Price: Free       Get Amphetamine from Mac App Store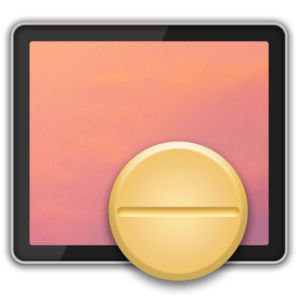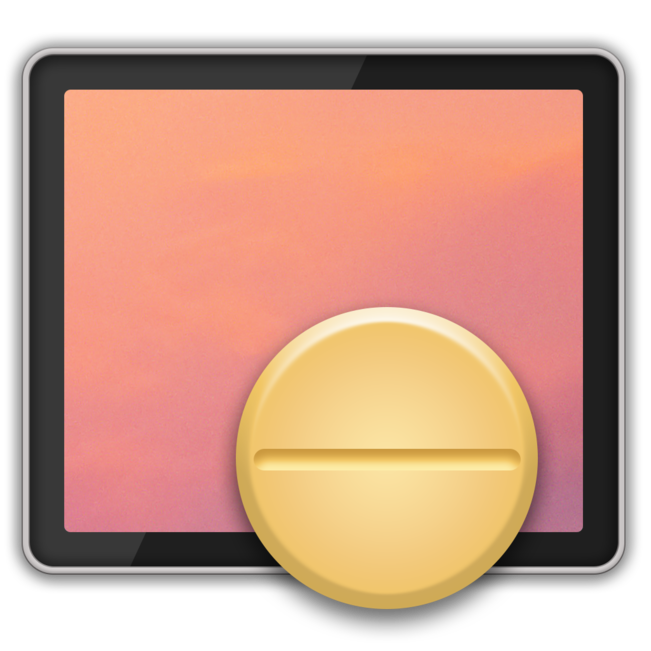 MacPaw CleanMyMac X – Clear Mac system junks & malware and keep your Mac cleaner.
CleanMyMac X, developed by MacPaw, is a smart clean up app which basically just scans your entire Mac computer. What it essentially does is scan your entire hard drive, clear junk files & malware and always keep your Mac cleaner. For example, it will search for mail attachments, system junk, Photo & iTunes junk, clean out your trash bin and look up large and old files that you haven't used in a long time. It also easily to uninstall unwanted apps and all of associated files, sweep up viruses, adware, and spyware. It helps you to keep Mac system achieving maximum performance and reclaiming free space, and then speedup and smoothen your Mac's performance.
Price: $39.95       Get CleanMyMac X from official page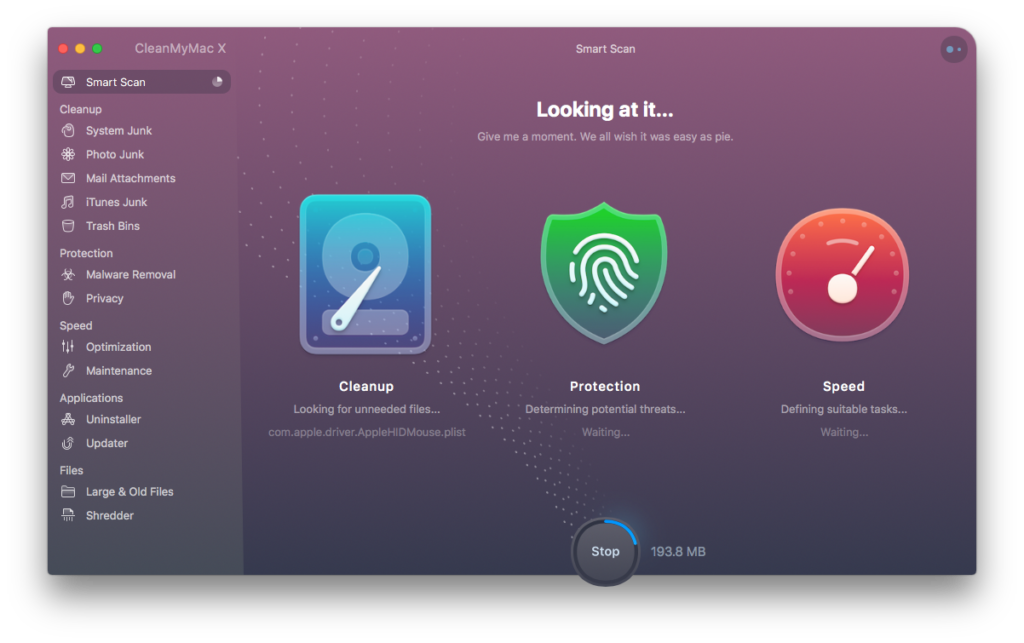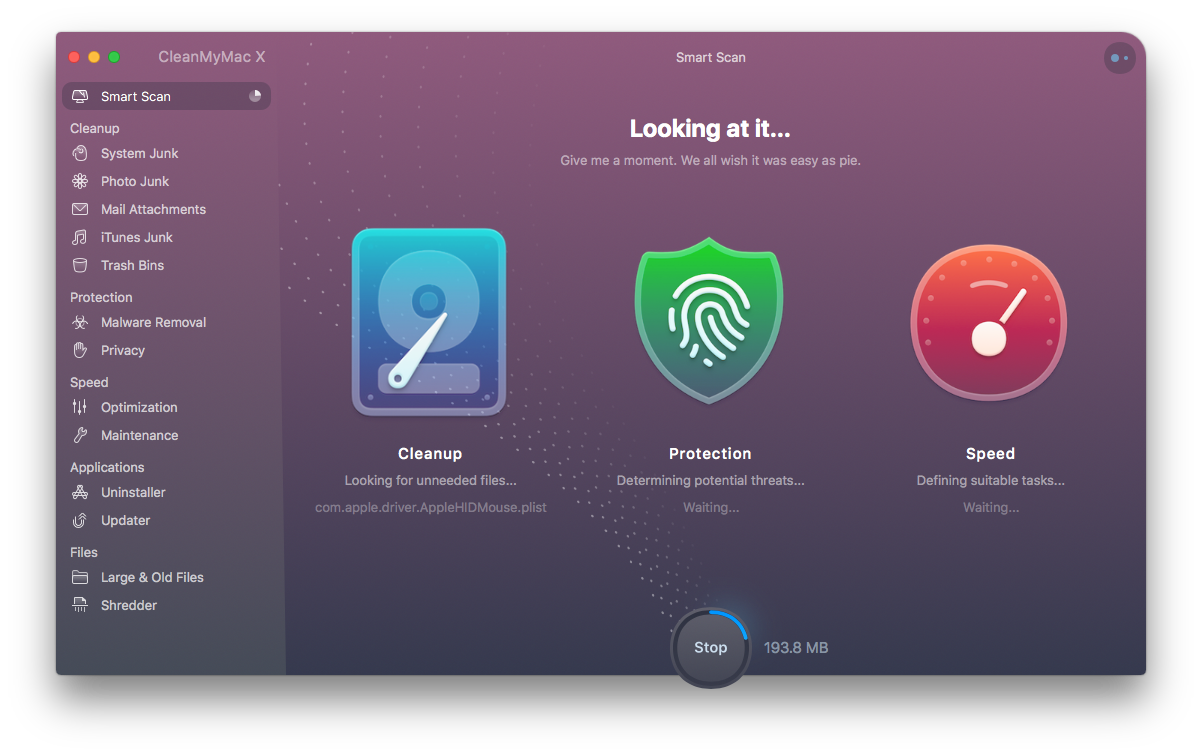 Freedom – Easily block websites and apps on your Mac computer
For the people who do most of their work on the Mac, a lot of destructions tend to fall in our way and we get carried away by other things such as social media and internet videos. Freedom is an app that will basically block any website or application that will destruct you from getting work done. You can customize different block lists by picking and choosing what websites you want to stay away from. From there, you set how long you would want your session to be and start working. There's recurring scheduling that allows you to set up specific times throughout your day that would want to be blocked from certain websites.
Price: Free       Get Freedom from official page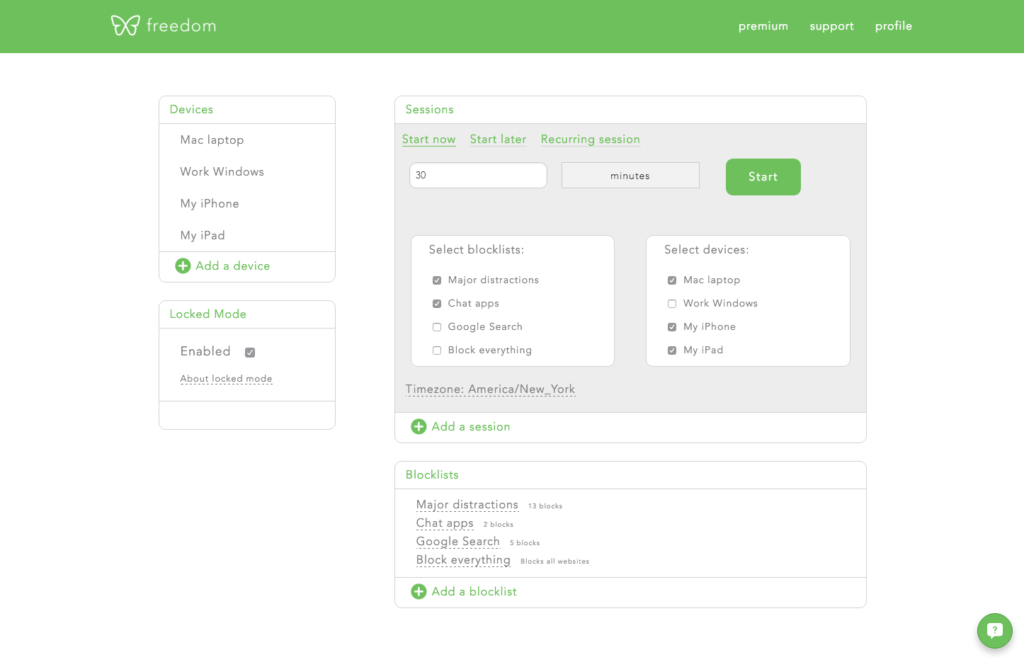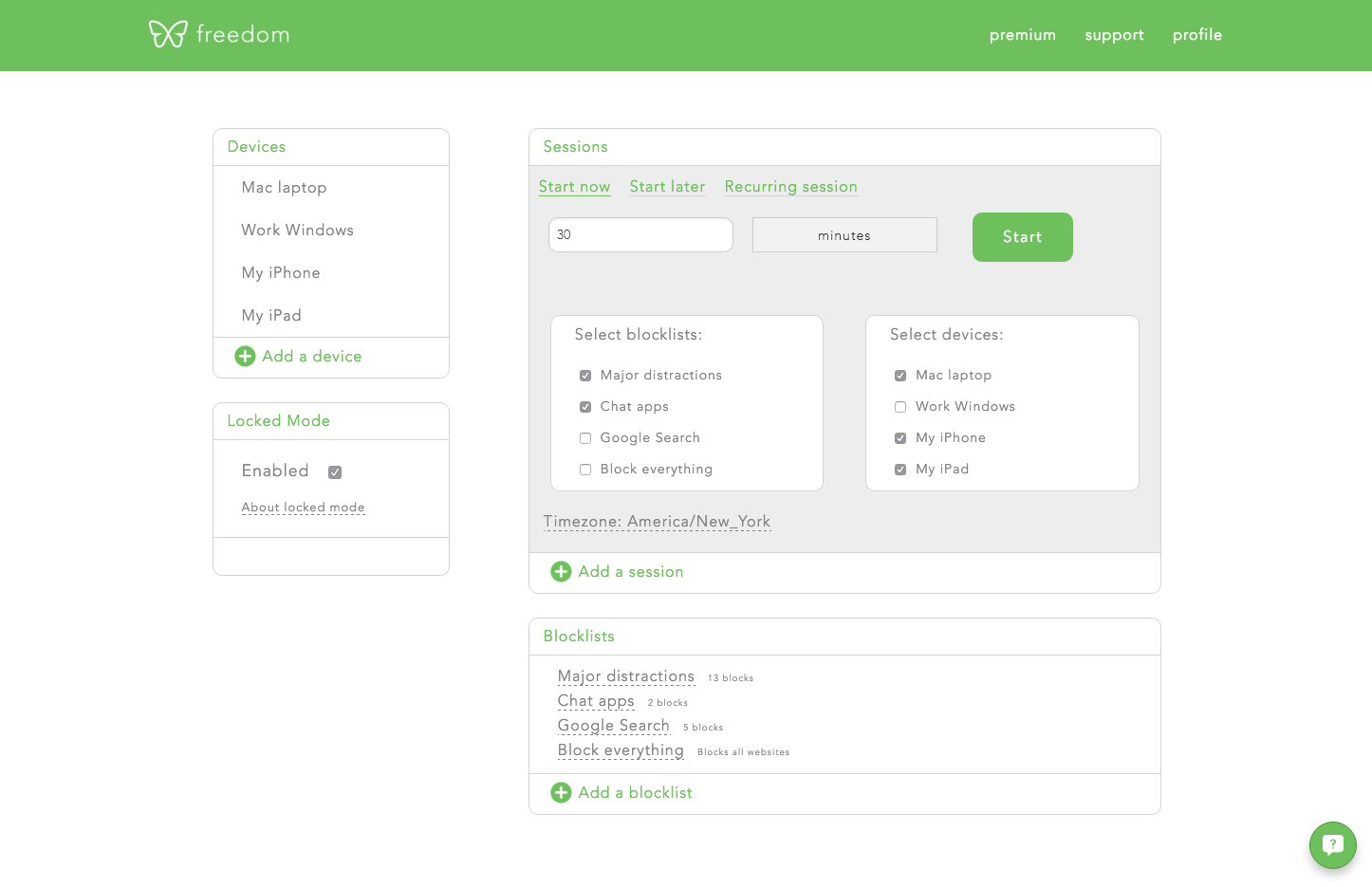 Unclutter – Files, notes and clipboard manager for Mac desktop.
After installing all or most the apps aforementioned, you will need a utility that declutters your desktop.
At just $9.99, Unclutter offers a perfect solution for a person who is a note taker or a temporary file hoarder like most people are. It is designed to organize your memos, documents and pasteboard clips in one place rather than scattered across several folders.
Price: $9.99       Get Unclutter from official page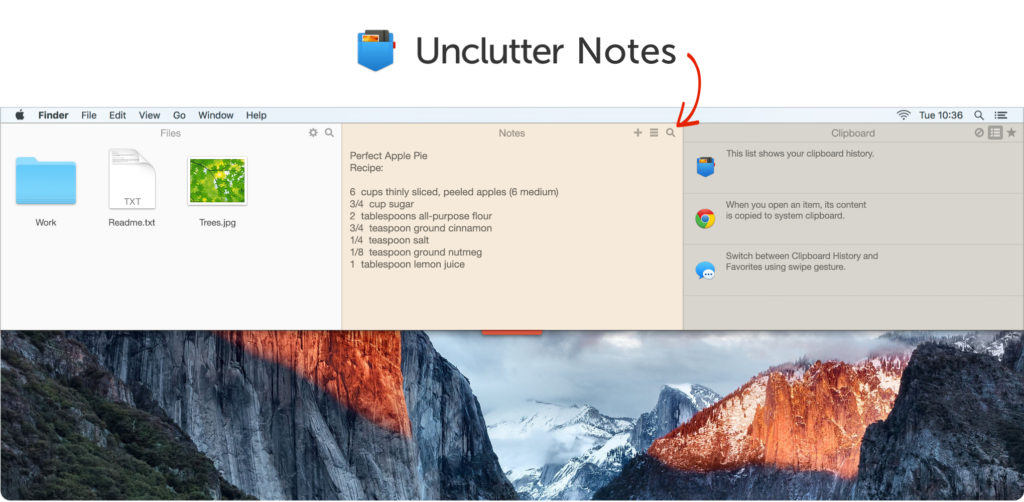 Photos & Image
GIMP – Free graphics editor used for image retouching and editing
It stands for GNU Image Manipulation. It is one of the best free image editing apps out there.
It is a great alternative to Adobe Photoshop and comes with a massive array of professional quality functions that can let you tweak existing images saved in a range of formats or create fresh ones from scratch.
It features include layers, highly customizable brushes, automatic image enhancing tools and filters. You can do even more with it using plug-ins, which are available to download from the GIMP Plugin Registry.
Price: Free       Get GIMP from official page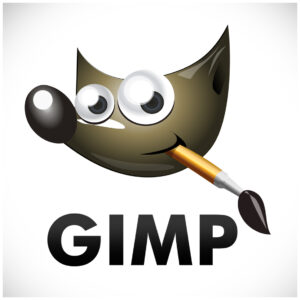 Snagit – Easy screen recorder to capture image & Video quickly
For a screen capturer that can enhance your training capabilities and help you communicate important, timely messages, Snagit is the best app for you. The Mac app can be efficiently used to record any screen image, or videos and audio to deliver results that capture your work on screen and the ability to edit it with a few clicks away.
Price: $49.95       Get Snagit from official page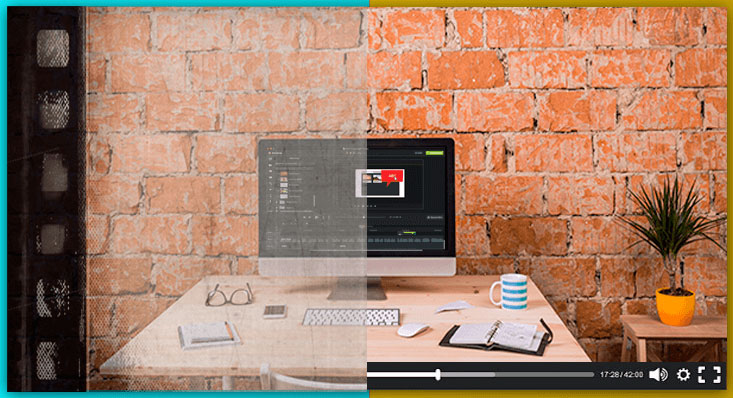 Skylum Aurora HDR – Best HDR photo editing and processing tool.
It's kind of common knowledge among HDR photographers that you need to have multiple photos or brackets in order to make a good HDR photo. That however, is not the case with the Skylum Aurora HDR app. Aurora HDR helps you create stunning HDR photos in mins with super editing and processing features. It was awarded as the Best Mac App of 2017 by Apple. Undoubtedly, Aurora HDR is the best software for high dynamic range image editing.
Apart from Aurora HDR, Skylum also has a great photo editor known as Luminar. Luminar is a perfect photo editor for a beginner as it is much easier to use than Lightroom while still being quite powerful.
Price: $99 (Can get $10 Off with code "MACLIBS")       Get Aurora HDR from official page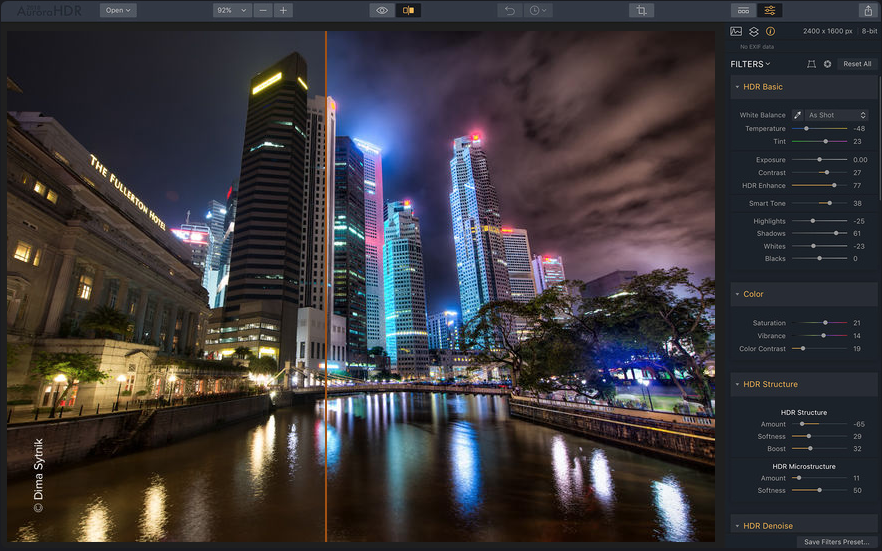 Collageit 3 for Mac – Collage Maker let you create stunning photo collage in clicks.
Collageit 3 for Mac is a great tool to combine multiple photos into a photo collages for art projects, greeting cards, presentations, scrapbook, and much more. It's quite simple to create an instant collage with Collageit 3, it provides many different templates, select a template you prefer, import the images you want to use, adjust the size, frames, image effects, add text, etc.  the collage displays in real time for you, save and export the photo collage when you are satisfied. All around it is a very easy and efficient collage maker / scrapbooking tool for Mac users.
Price: $29.9       Get Collageit 3 from official page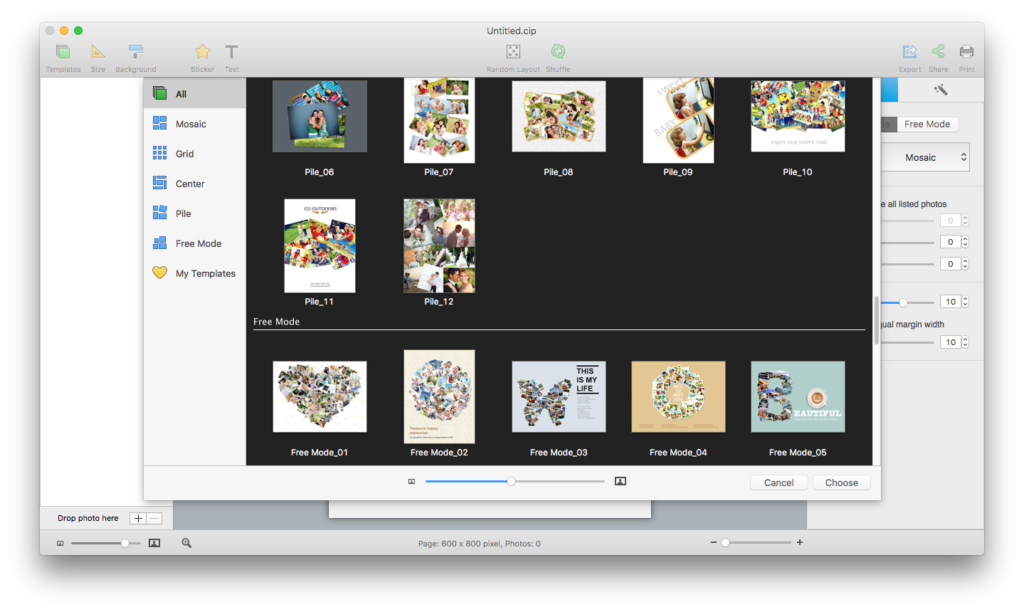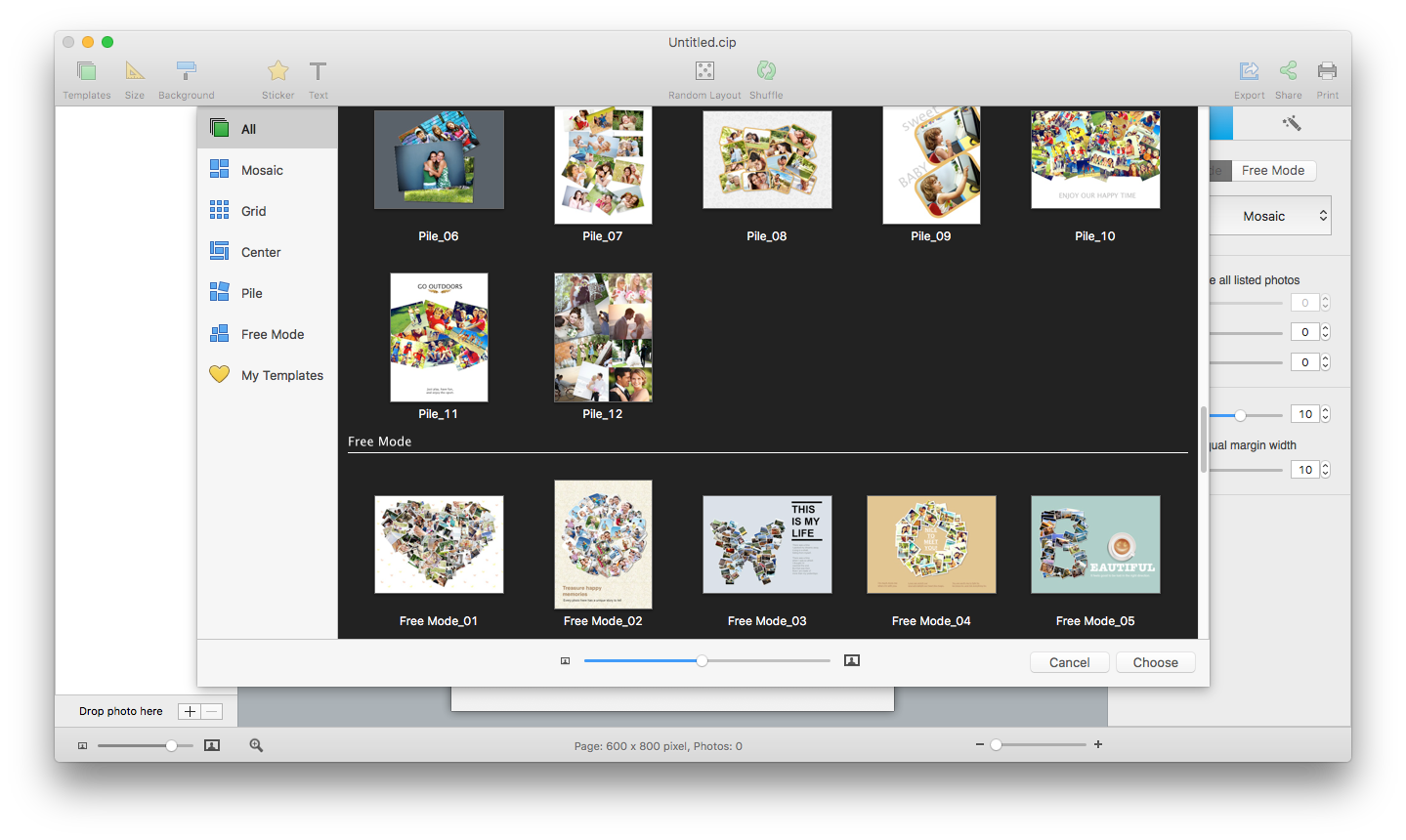 Data Secure and Storage
LastPass / 1PassWord – Password Manager
LastPass is basically an online system and account that you can create and save all the different usernames and passwords from the sites that you visit. Instead of having to remember every single username with a variant of different passwords, all you have to remember is the LastPass password. From there on, you can just dynamically add in the information and also generate really secure passwords to keep all your accounts safe. It's tight as a bank on security and not like other password manager apps where you have to copy-paste now and then.
1PassWord is neck-and-neck password manager app with LastPass in terms of features, it stores kinds of secure information – user passwords, logins, credit card using AES-256 bit encryption and multiple layers of security to protect data at rest as well as in transit. 1PassWord is awarded by many websites and users, including Macworld, Business Insider, The New York Times, Forbes, etc. So you could get it to help you store and manage passwords efficiently.
Price: FREE       Get 1PassWord from Mac App Store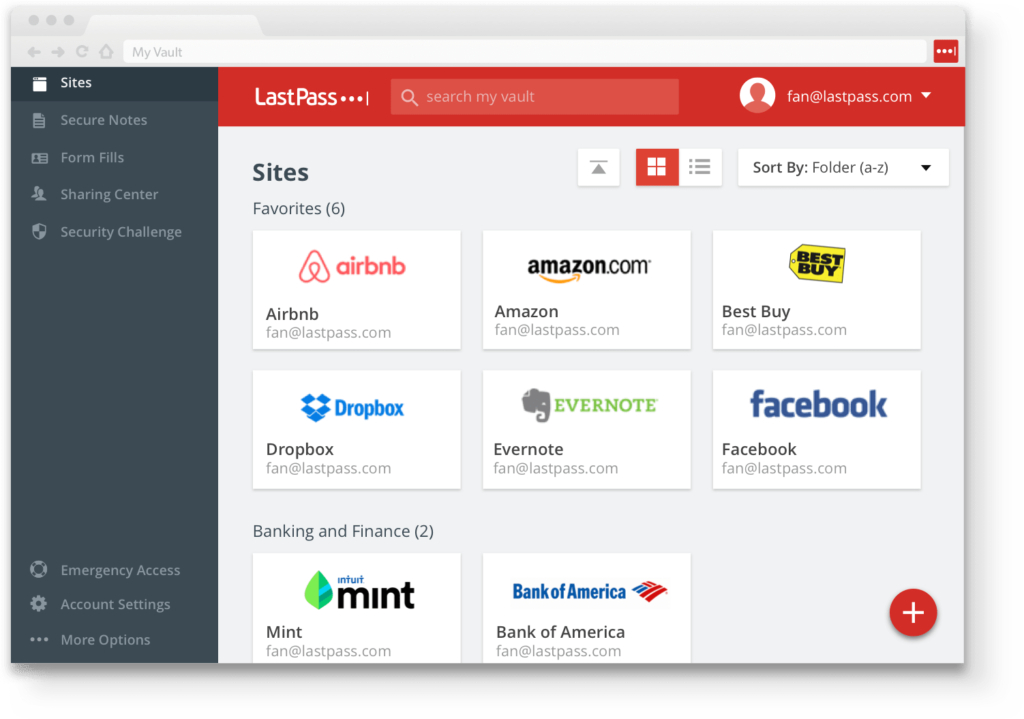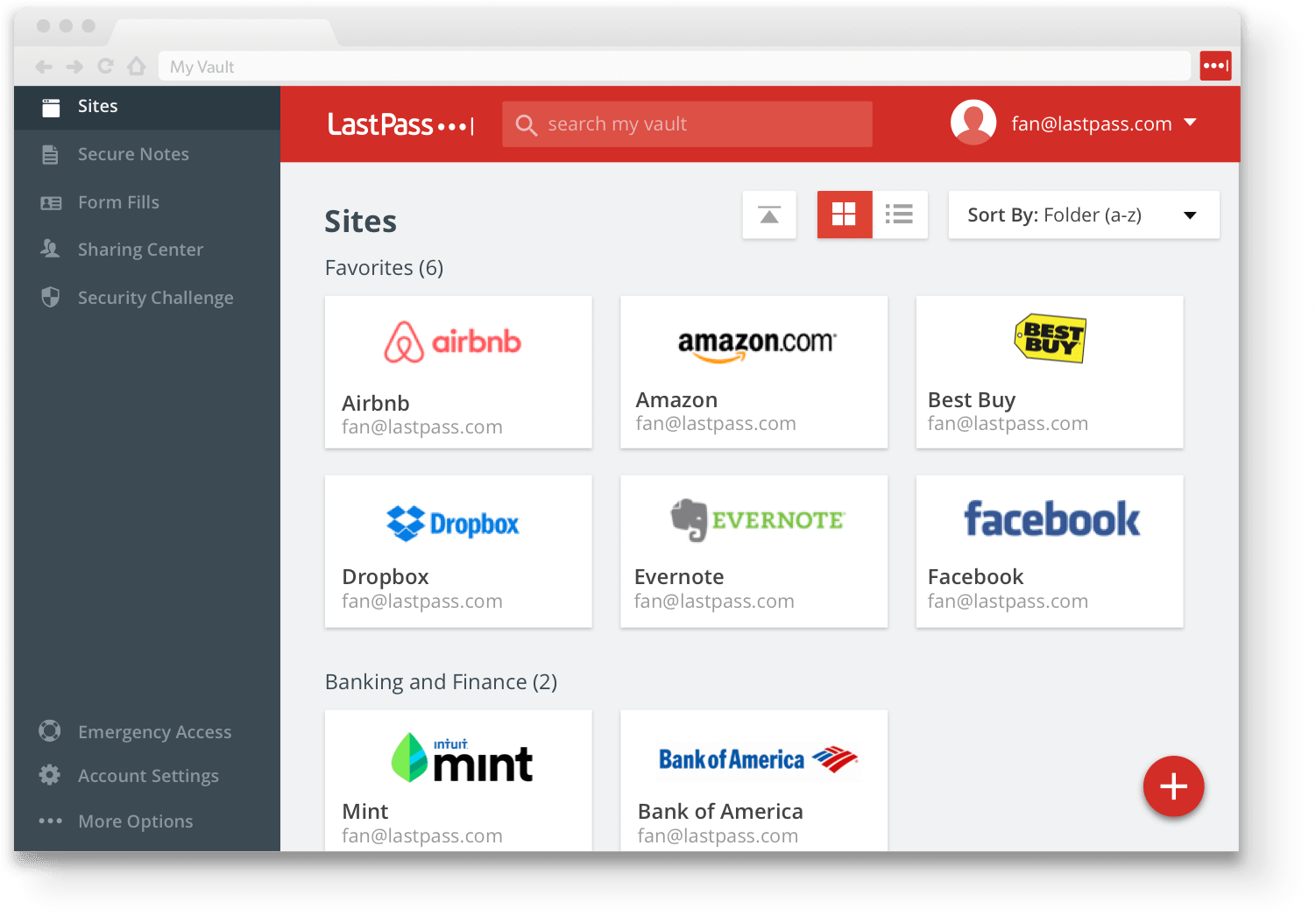 Google Drive – Free to back up your entire drive.
Google Drive is the best online data storage and office suite provides for users free by Google. It offers 15GB of space for you to store and synchronize documents, photos, files between any device or computer. With Google Drive, you can work on documents, spreadsheets, and presentations anytime anywhere, collaborate with others easily.
Price: FREE       Get Google Drive from official page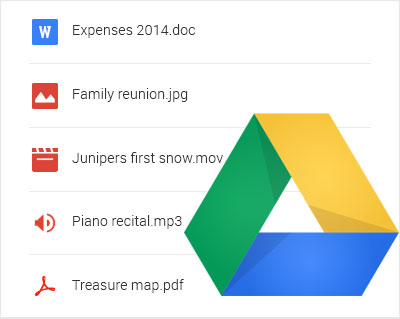 Dropbox – iCloud alternative with 2GB free cloud storage.
Dropbox is a great cloud storage app to store and sync all your files. When you sign up Dropbox, you'll get 2GB free cloud storage immediately, and you can gain more space for free by referring friends, connecting to social media accounts, or joining the Dropbox Community.
Price: FREE       Get Dropbox from official page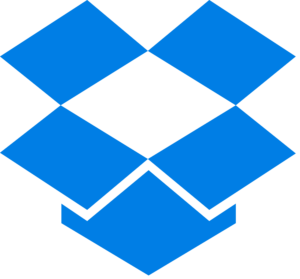 Dr. Cleaner – Great Free disk cleaner for Mac
Apple does a pretty good job of cleaning its drives on its own especially in a market for disk optimization apps that has become desolate and unexciting.
For a free app that's more intuitive and user friendly than, say, the built in Macintosh HD storage management software, your best bet is to focus or choose Dr. Cleaner. It has the ability to separate all your data into digestible bit that would otherwise be quite difficult. Dr. Cleaner does disk cleaning pretty well as far as I can tell, so it's great on the front!
If you want some more advance features of cleaning junk files and duplicate files, you can get the Dr. Cleaner pro version, which can help you access these features with clicks.
Price: FREE       Get Dr. Cleaner from Mac App Store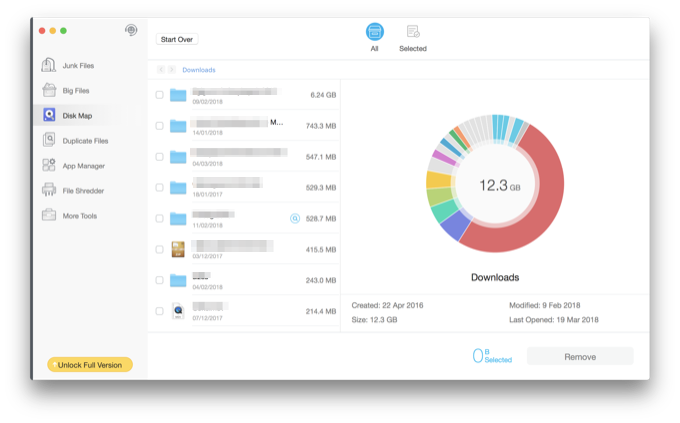 Data Rescue 5 – Reliable data recovery software for Mac.
If you lost some important files and want to find and recover them back, then Data Rescue 5 would be a reliable software to do the recovery. Data Rescue 5 is developed for scanning, searching, and recovering the lost files when you haven't backup, it has the ability to recover accidentally deleted files, lost data, and reformatted drives from hard drive, USB drive, SD/CF cards, solid-state drive, and more. Data Rescue could be a great data recovery software choice when important data are lost or deleted by accidently out of your flash drive or​ Mac computer​, but you didn't have a backup.
Price: $79       Get Data Rescue 5 from official page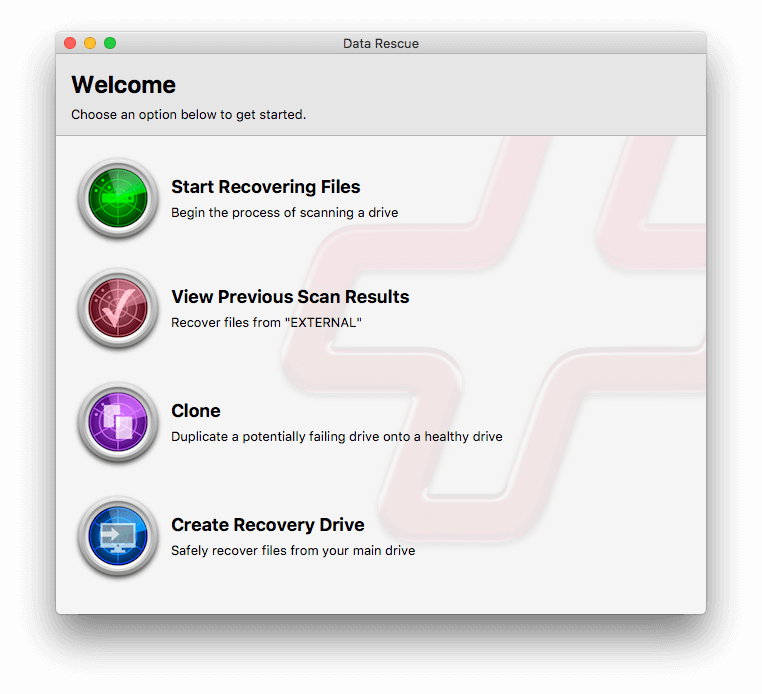 Malwarebytes for Mac – Anti-malware & viruses/adware removal tool.
Malwarebytes is a decent anti-malware software provides top of the line security for your Mac computer and data systems. Its powerful technologies detect and remove zero-hour malware engineered to evade standard endpoint security. It won't harass you with any annoying pop-ups like its competitors but works silently in the background.
Price: Free       Get Malwarebytes from official page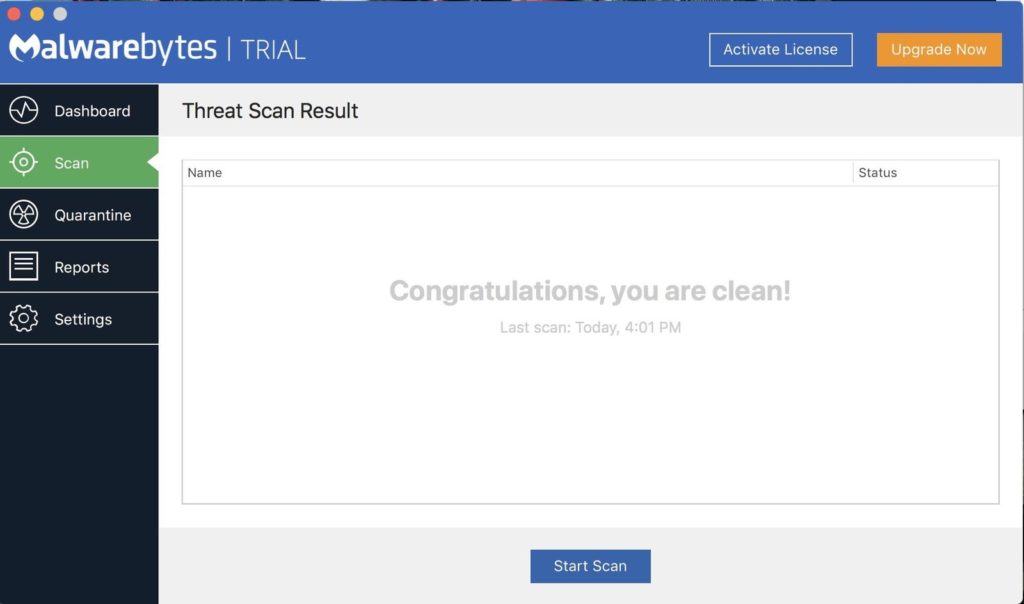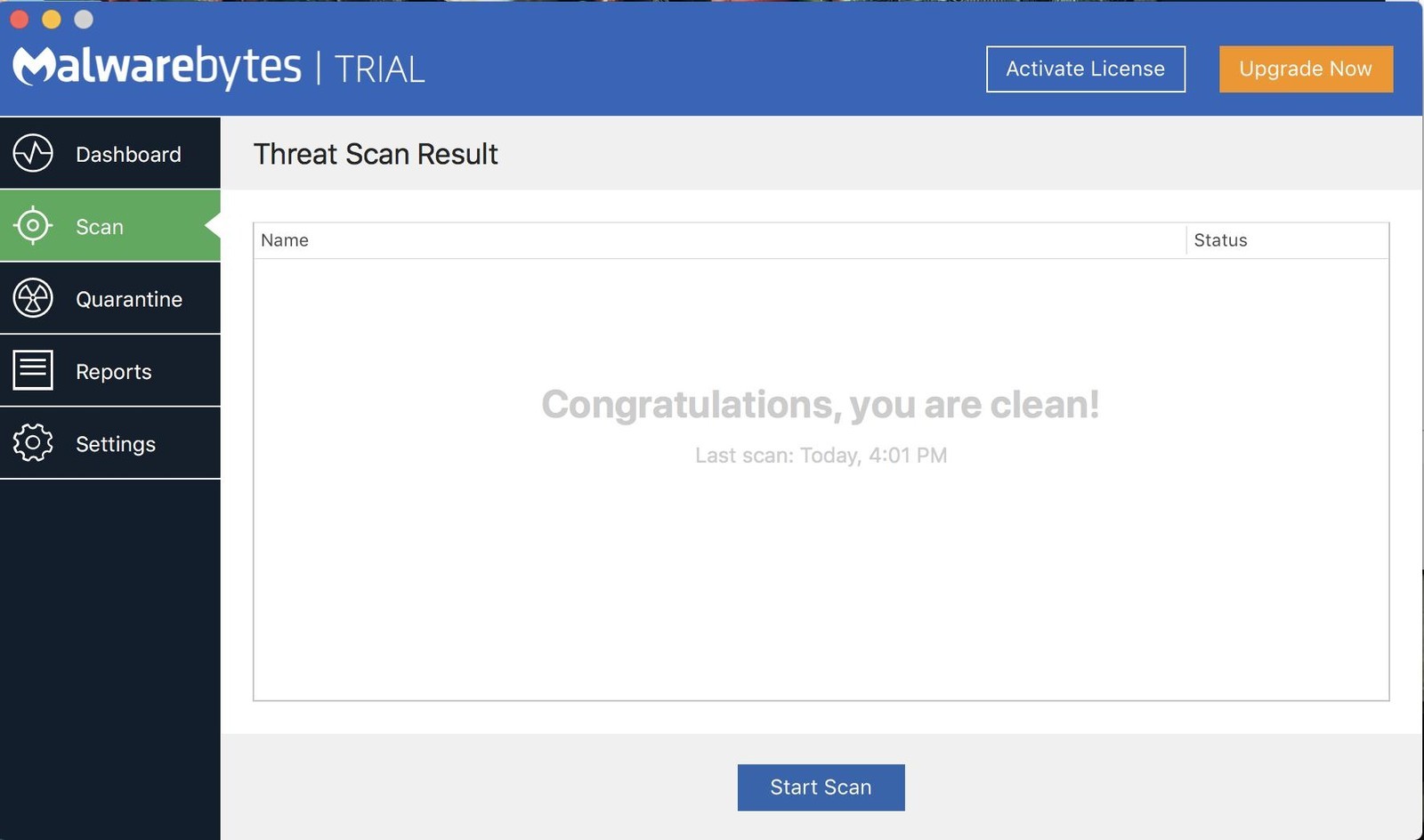 Music and Video
VLC & Elmedia Video Player – Best Free HD video player for Mac.
Needless to say, VLC is a great free video player for Mac, allows you to play any kinds of videos, or other multimedia files as well as DVDs, Audio CDs, VCDs, and various streaming protocols. With VLC player, there is no need to convert videos but just play and enjoy videos smoothly.
Elmedia Player is a super versatile media playing app made by Eltima software, it plays any file formats you probably like: FLV, MP4, MKV, AVI, MOV, DAT, M4V, MP3, and many others. It also lets you to create and manage playlist easily. Besides, it has built-in some more advanced features in Pro version such as downloading online videos and capture your favorite moments in screenshots.
Price: Free       Get Elmedia Video Player from official page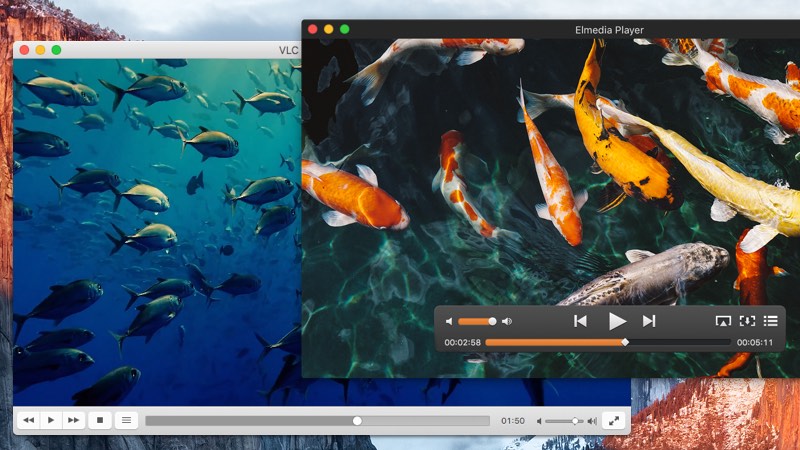 Spotify – Listen to favorite music on mac and anywhere.
You might have Spotify on your mobile device already, this great digital music service also is available for Mac, you can access to millions of songs anywhere anytime. Just choose the right music tracks for different occasions and enjoy it at your fingertips.
Price: Free       Get Spotify from official page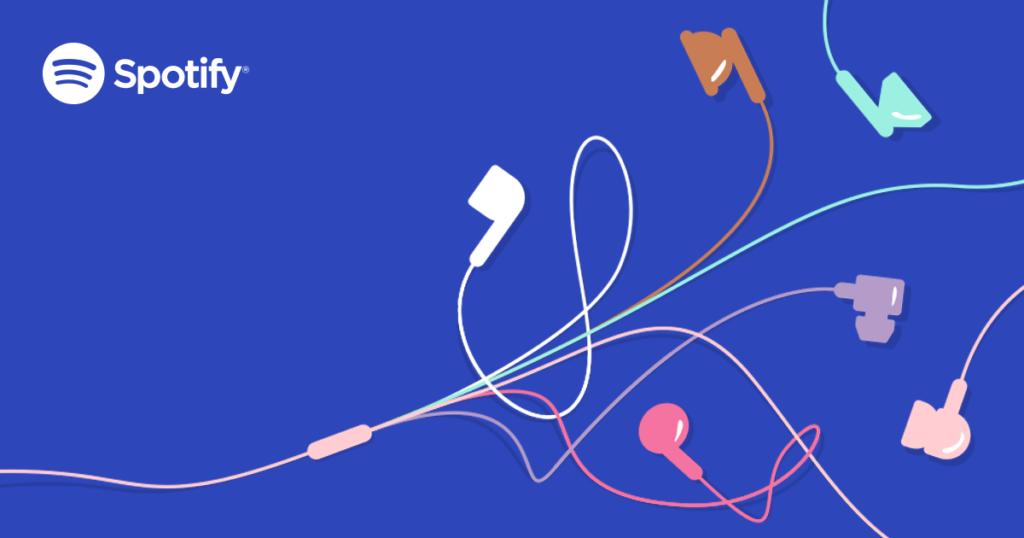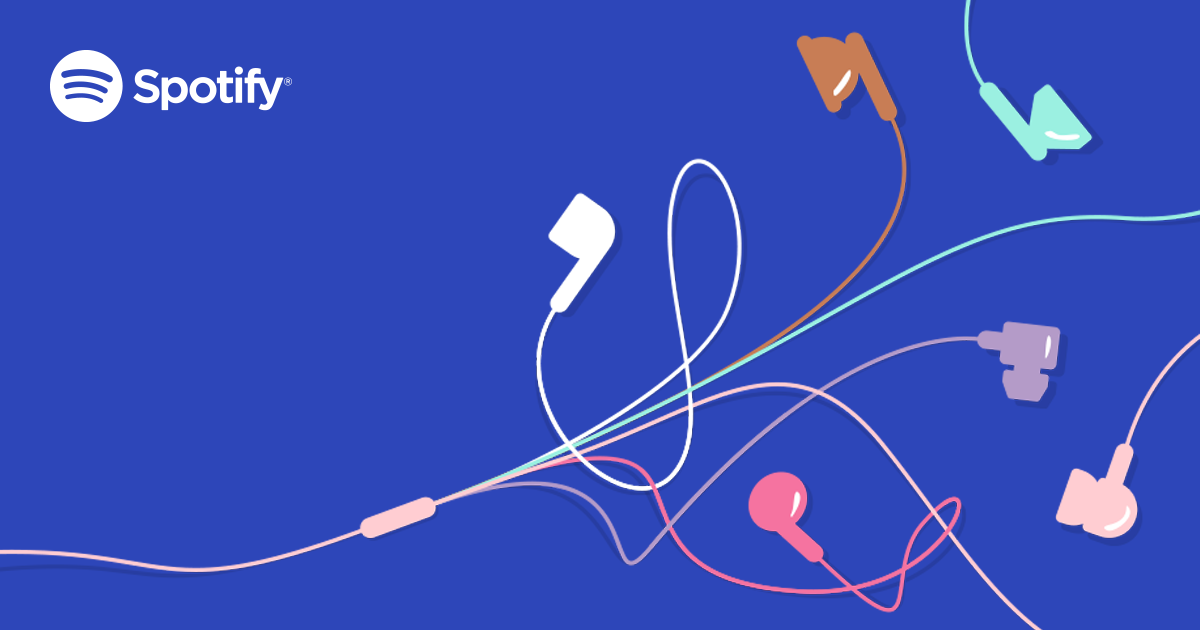 ScreenFlow – Quality screen capturing and video editing app for Mac
ScreenFlow will allow you to capture your Mac's screen with ease with a lot of power user features in a very nicely wrapped package. It works by capturing the actions on the desktop screen and then enables you to edit the recordings by downsizing and rearranging the content as well as by adding callouts, annotations and motions.
There are a lot of other options that are available and cheaper to use. Inside a Mac OS is QuickTime which is a built-in screen recording feature. If you don't screencast on a regular basis, then QuickTime is just enough. If you do it on a day-to-day basis or even semi-regularly, you're going to appreciate the features that ScreenFlow has. It's a great screen capturer and video editor for professional training or business use which can record, import, edit, export and publish your video content with ease.
Price: $129       Get ScreenFlow from official page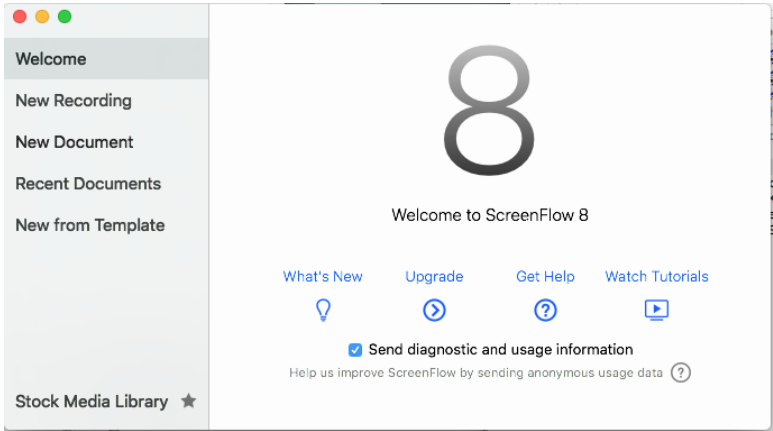 Filmora – Video editor and DVD creator for Mac
Filmora is a simply elegant video editing software and DVD creating program for Mac beginners. This app is incredible easy to use for Mac users. It offers a bunch of effects and overlays, after importing your media files, select a preprogrammed theme, edit and adjust the video, you'll export fantastic video or DVD files at the end. Filmora has almost everything you need to make high-quality videos, it also can create videos and photos into DVD files.
Price: $59.99       Get Filmora from official page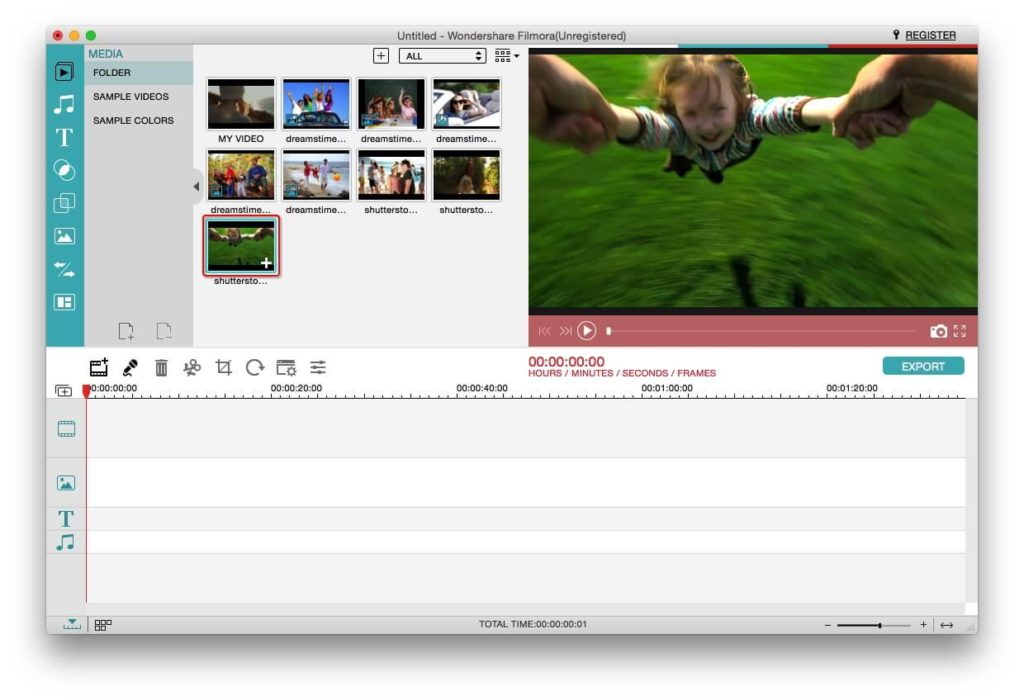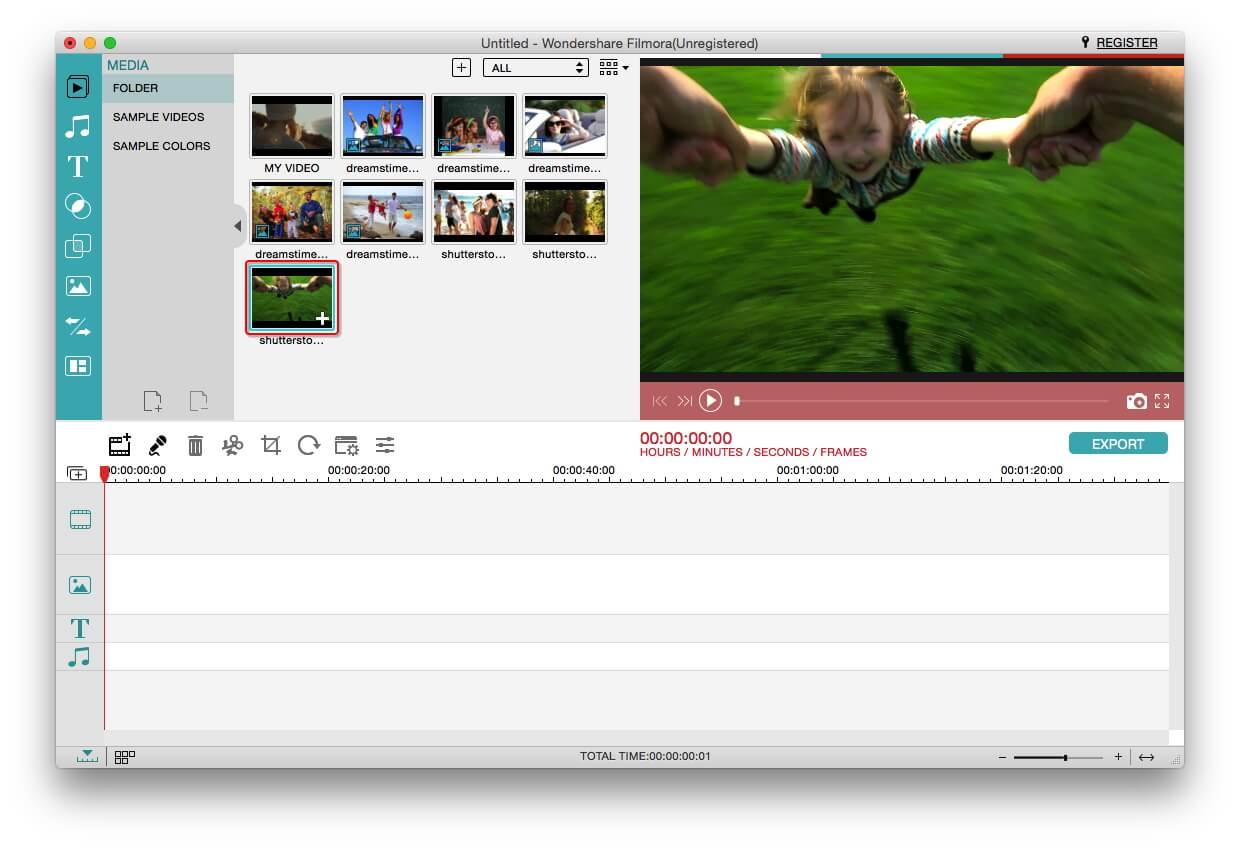 Softorino YouTube Converter – Online video downloader & converter for Mac
SYC 2 is a YouTube downloading and converting tool that allows you to download any YouTube video (or other video source) with the video quality up to 4k and convert that video to M4A or Mp3 at one go. You can also change to other video/audio format, based on your liking. What's more, SYC 2 can transfer your downloaded videos and audios onto your Phone directly with ease.
Price: $19.95       Get SYC 2 from official page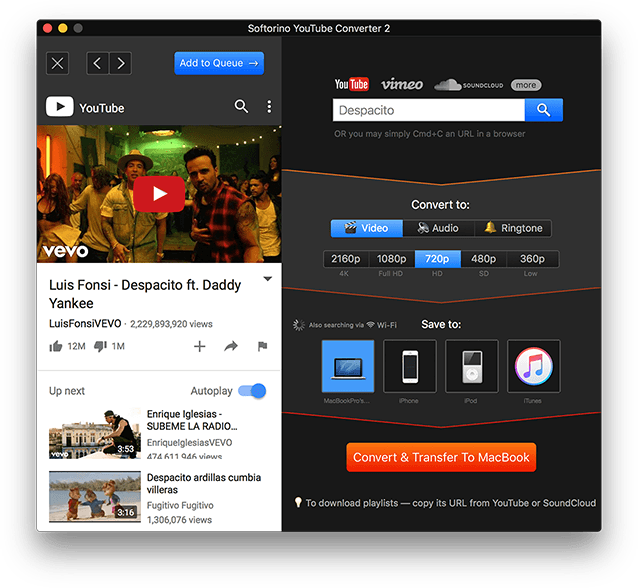 Internet & Communication
BusyCal – Great calendar App to manage reminders & to-dos for Mac
To keep you at per with your busy schedule, BusyCal is the most relevant calendar app for Mac OS that is endowed with superb features. It's not even like your ordinary Google Calendar apps. As a frontend app, BusyCal app syncs with everything in your OS, gives a unique display with customizations to meet your precise needs that allow you to be in check for the rest of your life.
Price: $49.99       Get BusyCal from Mac App Store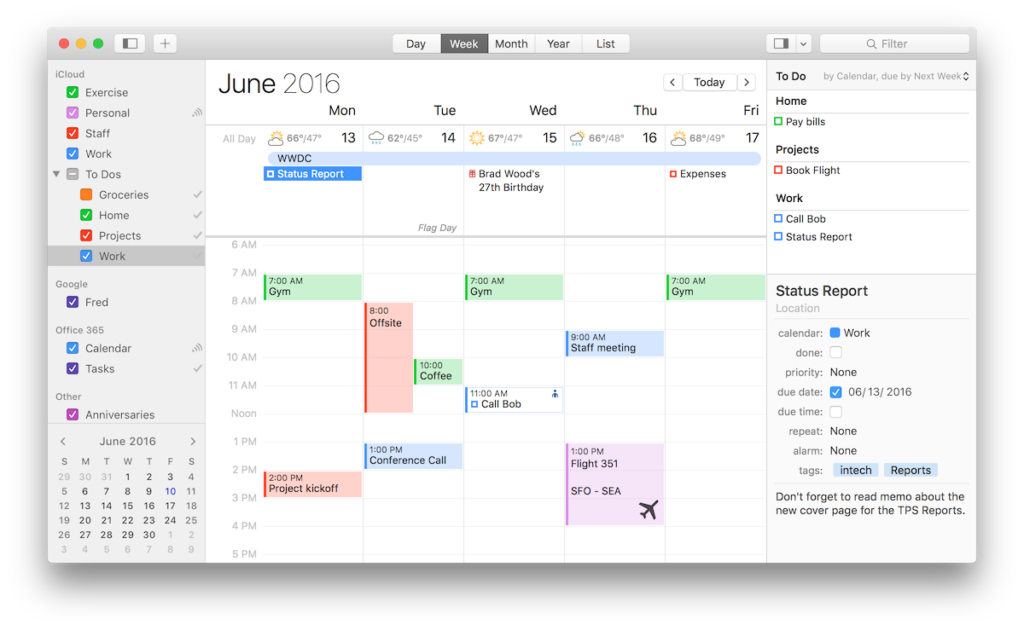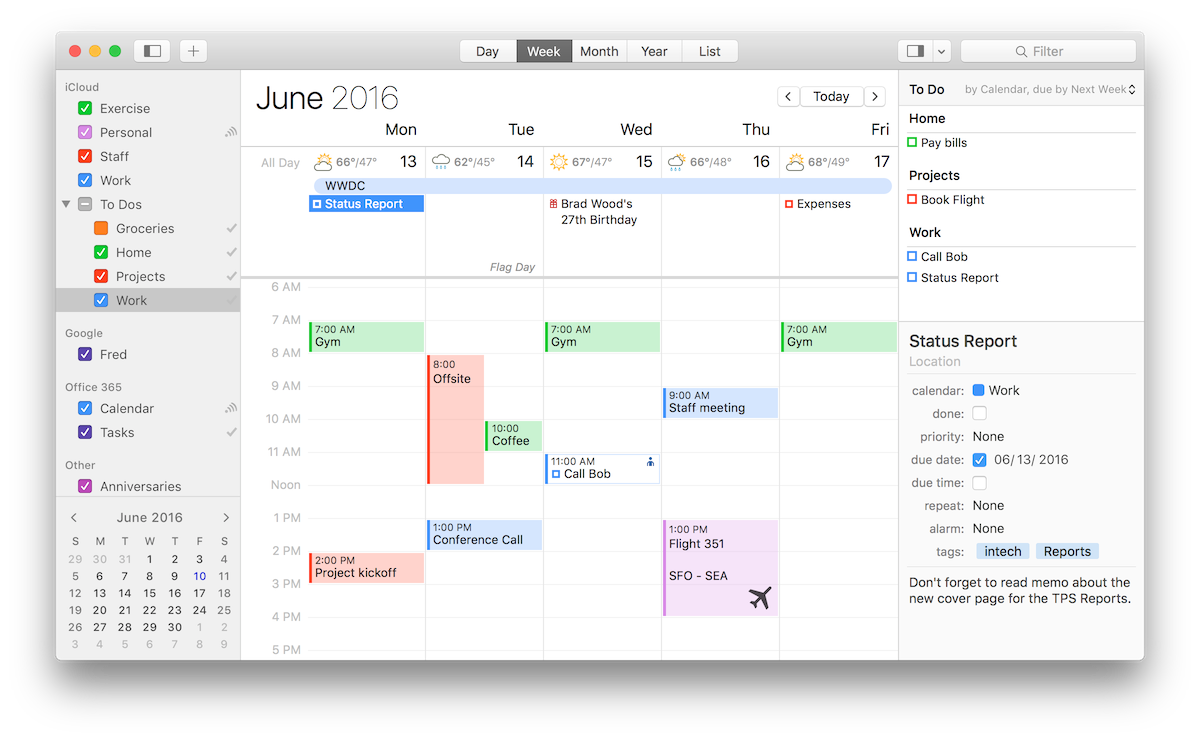 NordVPN – Protect your privacy online access and no regional restrictions on Mac
A VPN (Virtual Private Network) uses your own internet connection to remotely connect to another private network. By doing so, you're making sure that everything you do on the internet is encrypted and secured for your privacy. NordVPN makes using a VPN easy to use with extra features such as Peer-to-Peer sharing, double data encryption and an automatic kill switch which automatically close certain apps when the VPN turns off.
Price: $2.75/month       Get NordVPN from official page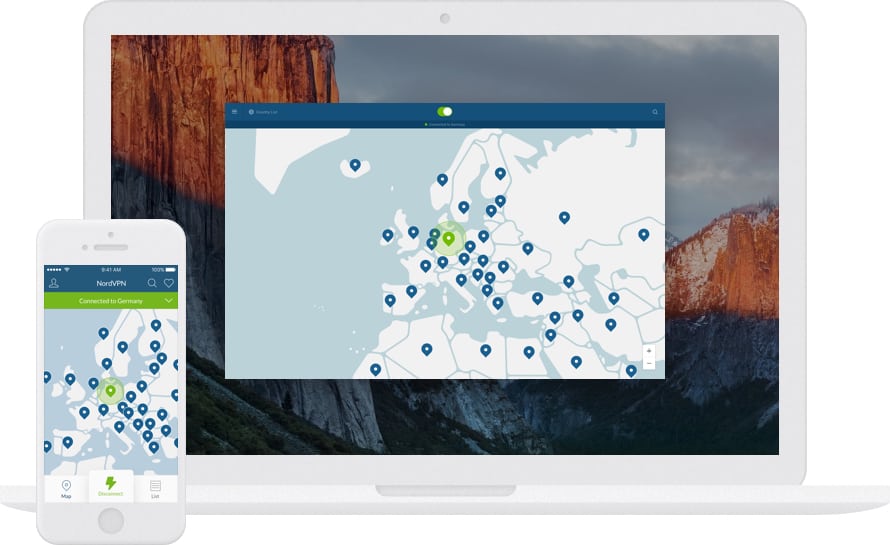 WiFi Explorer –  Scan, monitor, and troubleshoot wireless networks on Mac
Other than your ordinary in-built Wi-Fi scan in your Mac, Wi-Fi Explorer offers much more and even better. The Wi-Fi Mac analyzing tool is actually petty but Wi-Fi Explorer gives you the actual vendor, and ubiquity points that the network actually uses with the signal strength. Something interesting about it is the channel that it uses by showing your Wi-Fi on its own separate channel so that you don't overlap with anybody else. It also shows the bands and the widths they are using with the total theoretical input that they're using.
Price: $19.99       Get Wifi Explorer from Mac App Store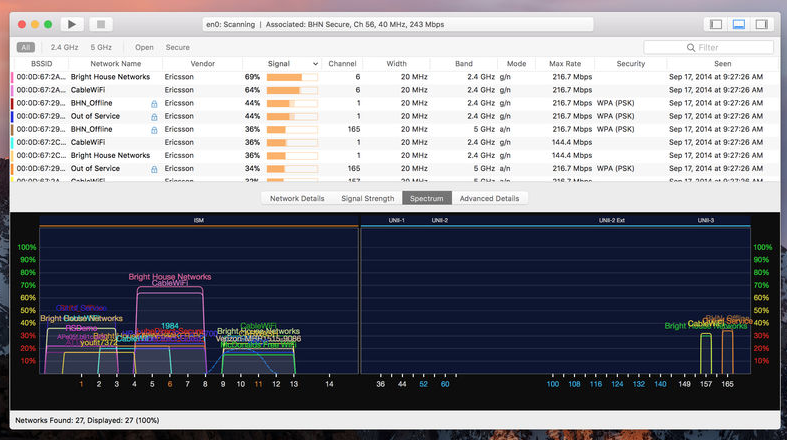 Franz – Free Mac messaging app combines WhatsApp, Facebook, Slack, HipChat in one
Franz is an all-in-one package app. It enables you to use multiple messaging apps in one place. Under one platform, it can hold Facebook Messenger, WhatsApp, Slack, Telegram, Skype, Gmail, Tweetdeck, LinkedIn, Discord, Trello, WeChat and so on and so forth. It's so efficient that you can use different accounts at the same time.
Price: Free       Get Franz from official page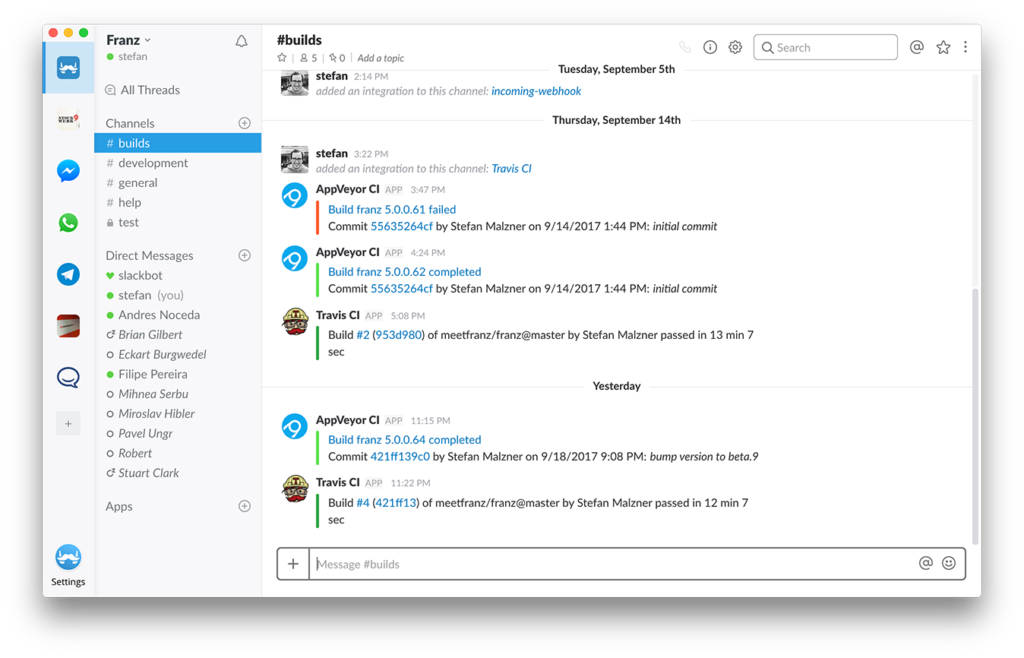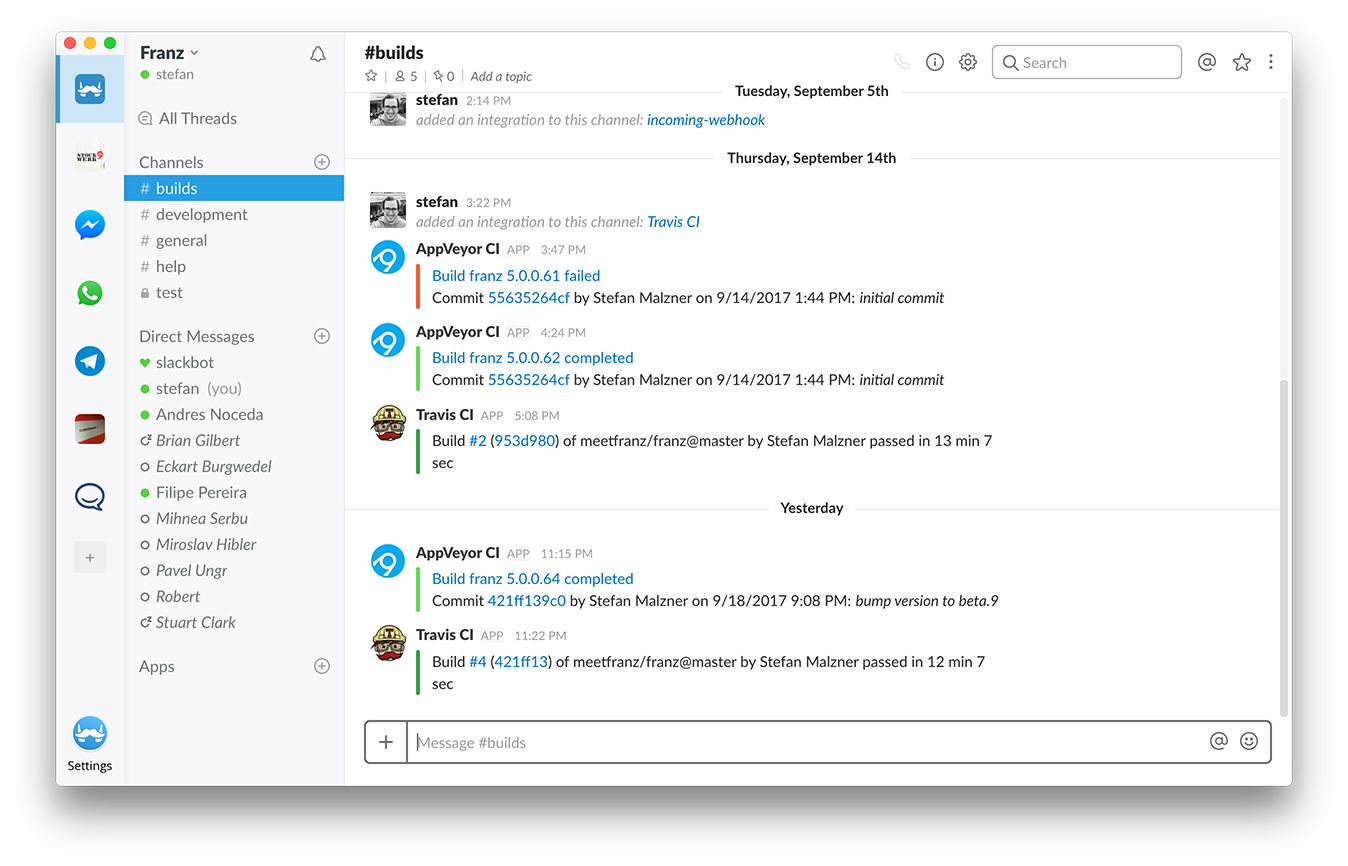 Airmail 3 – Clean & modern mail client to manage mails and accounts on Mac flexibly
If you don't like the Mac OS built-in Mail app, and you would like to try a third-party Mail App, AirMail 3 could be a good choice, it is a fast mail client comes with a low price and ample customization features. It hooks into a ton of other third-party apps and services, including Trello, Evernote, your favorite cloud storage service, and Apple's mighty Workflow app (on iOS, that is).
Price: $9.99       Get Airmail from Mac App Store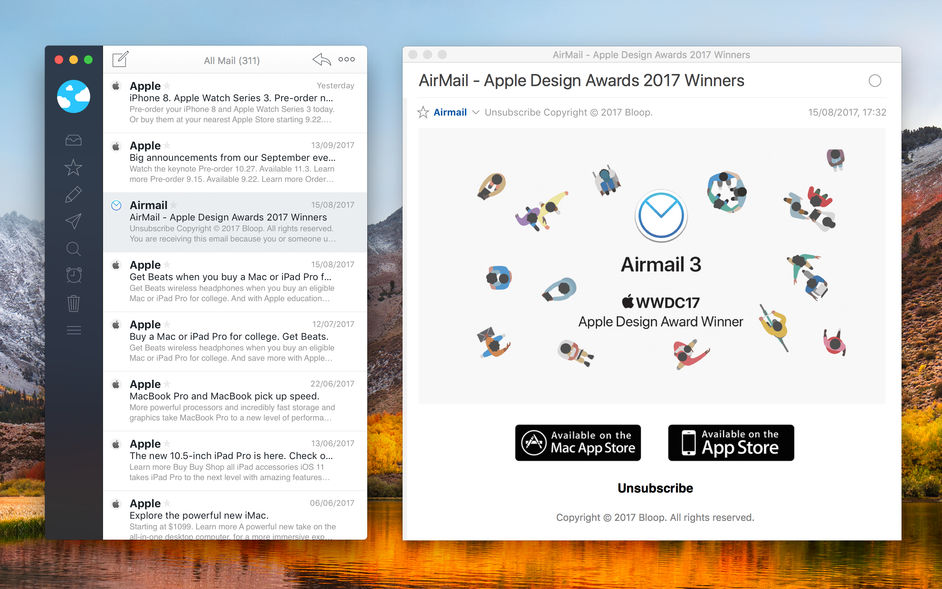 Others
Tuneskit Audio Capture – Audio recorder for Mac
The Tuneskit Audio Capture app allows you to capture any sound you hear on your Mac by just one click. For example, it can record streaming music including Apple Music, Spotify, SoundCloud, or generally any sound coming out of your Mac. It captures the sound easily and surprisingly, it does this with the same quality of sound recorded. You don't have to worry that it will record your voice or any incoming sound through the Mac microphone.
Price: $19.95       Get Tuneskit Audio Capture from official page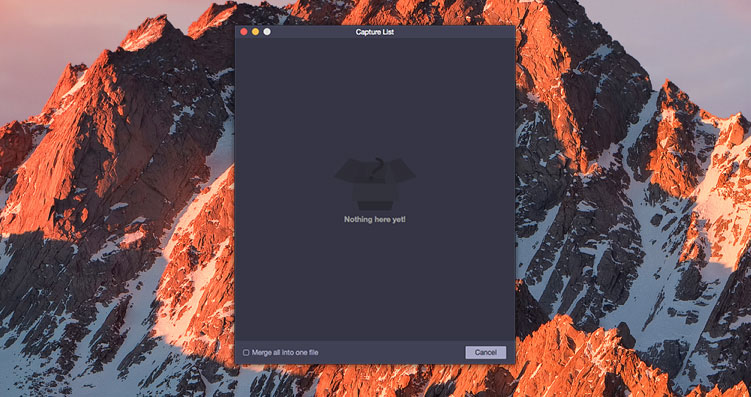 ForkLift  – A robust FTP/SFTP client and file manager for macOS
ForkLift allows you to manage and transfer all kinds of files from your Mac quickly and easily between local folders or to and fro cloud drives. It provides a dual pane unlike originally where you have to open separate windows to copy from one folder to another. It's easy, convenient and time saving. For instance, you can sync to your Google Drive and directly transfer files from there to any folder in your Mac.
Price: $29.95       Get Tuneskit Forklift from official page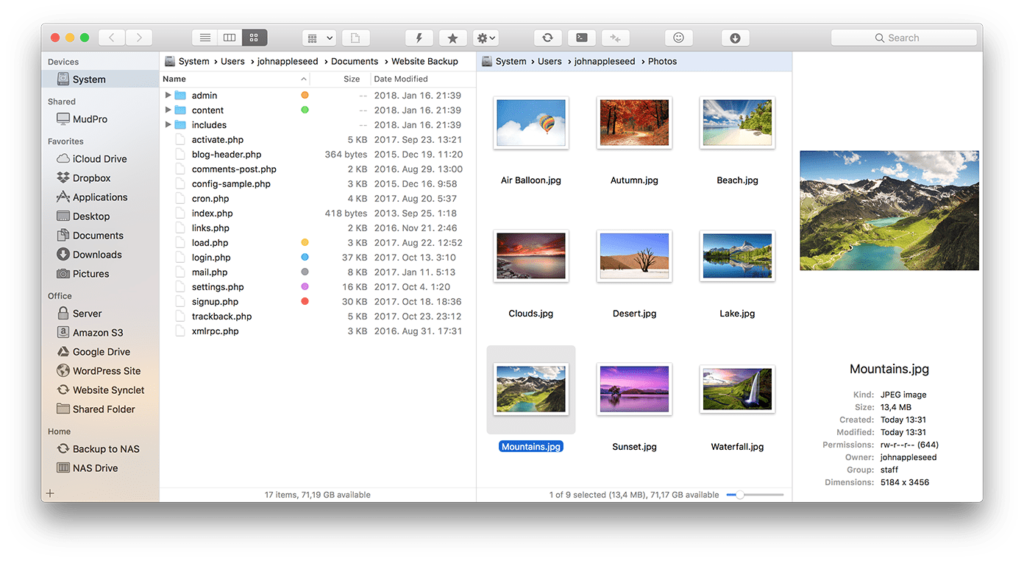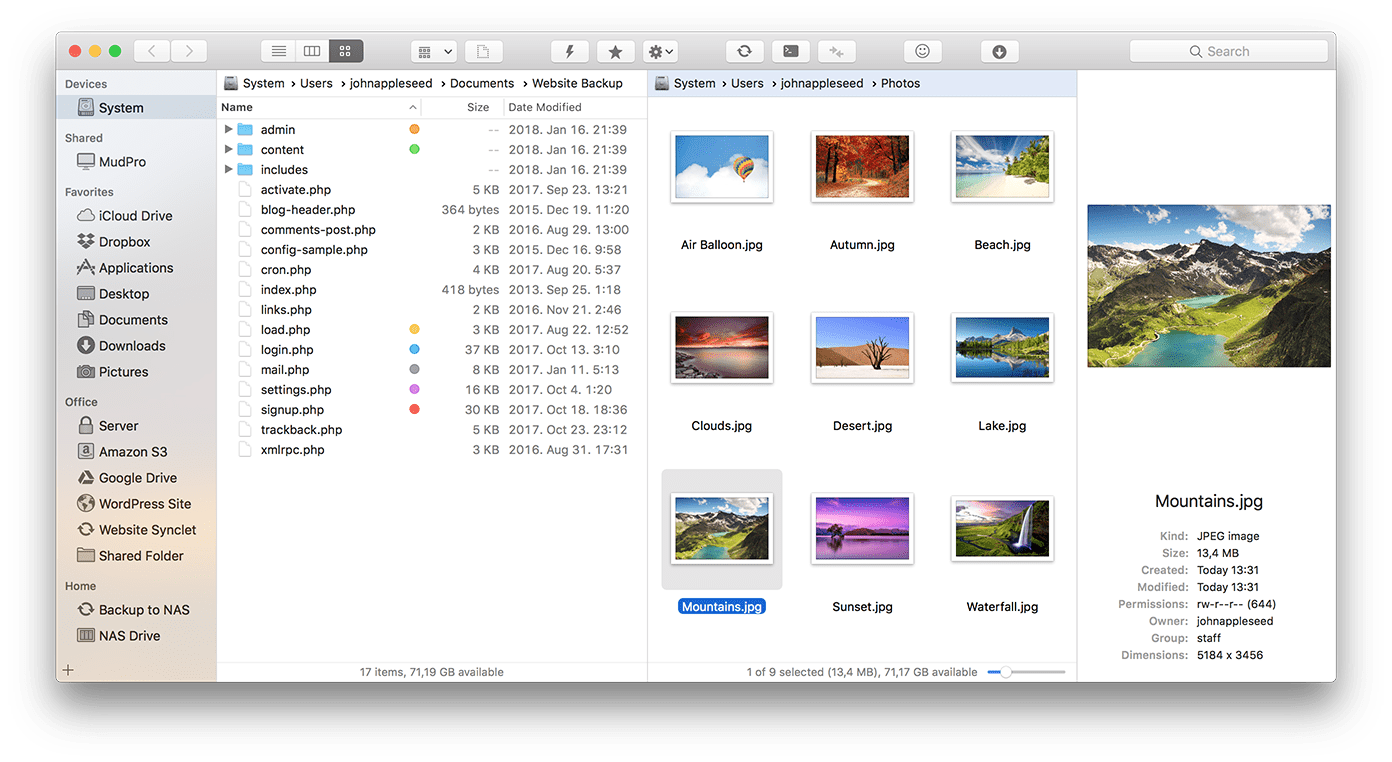 QR Factory – QR code creator for Mac
QR Factory allows you to turn your text, email, URL, location, phone number, contact, Wi-Fi name and password, and calendar into QR codes. This app is very secure because no one is going to find out that these QR codes are phone numbers or a direction to a place. When creating a message, all you got to do is key in the phone number and the text of the message which will be directly converted to a QR code. Scan the QR code from the app in the phone and it will be displayed as the original text with the phone number tag for you to compose.
Price: $19.99       Get QR Factory from Mac App Store