Which are the best and affordable VPNs in the market? Here's our pick for Best VPNs for Mac in 2019. Remember that you can also use these VPNs for free at a one-week or month trial period but they will have restricted functionalities and may not be able to give you multiple IP options as compared to a premium version. Even if you purchase the premium version though, they don't cost much and you can enjoy good service for as low as $2/month.
Why We Need the Best VPN for Mac
VPNs are literally a godsend technology when you want to access that streaming website which doesn't let you see your favorite TV show simply because you're not in their list of countries. It's also a godsend for people who want to prevent their browsing history from being pried upon especially if they are on a shared or public wi-fi network and are looking for privacy.
Since VPNs are so much in demand, there are hundreds of providers out there and choosing one that works well with your Mac system may be a pain. Whatever your reason for choosing a VPN, it's important to understand that your choice should be based on speed, reliable connectivity & unlimited bandwidth. Moreover, it should work seamlessly on multiple connections and devices giving you solid privacy without affecting your online activities.
Our Top Picks of the Best VPN for Mac Users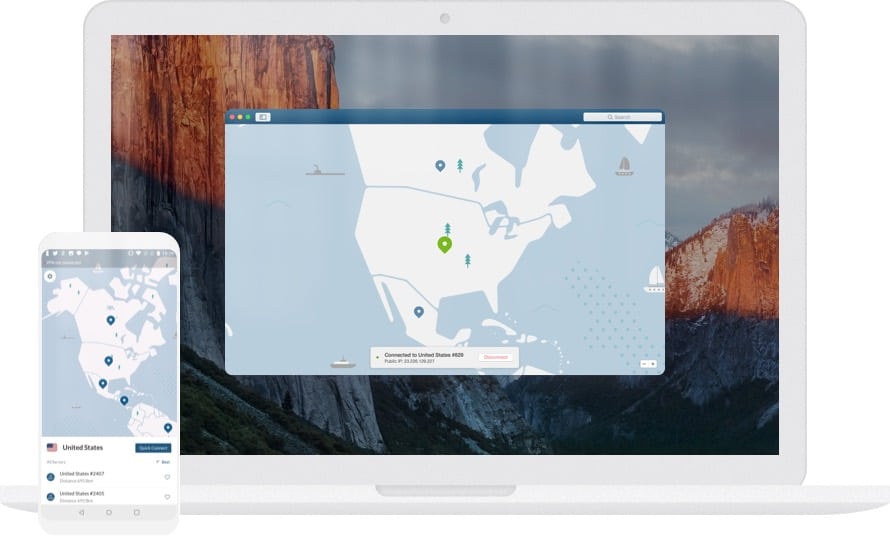 Nord VPN is one of the oldest and the best VPNs out there that works seamlessly with Mac systems. It's at the top of our list of best VPNs, with its professional and reliable features, easy-to-use interface and amazing speed. Most VPNs tend to slow down Internet speed while they are covering your IP with another IP, but Nord VPN offers excellent speed as it automatically detects the best server available to connect.
Available for just $2.99/month, the paid version of Nord offers 5100+ servers from 60 countries worldwide to choose from, no data logging, and protects up to 6 devices with one account. You can enjoy a 7-days Free trial with the paid version and protect your sensitive data with the VPN's Kill Switch feature which is an additional layer of protection for when the connection accidentally drops. Your data remains safe and does not get exposed even for a brief second is what the company claims! If you're looking for a professional VPN and one that offers complete protection, Nord is the best choice.
You can choose from three plans starting at $2.99/month for a 3-year plan, $11.95/month for a 1-month plan and $6.99/month for a 1-year plan. If you love streaming videos or a frequent traveler who has to use public networks frequently, buying a 3-year plan is worth the mettle.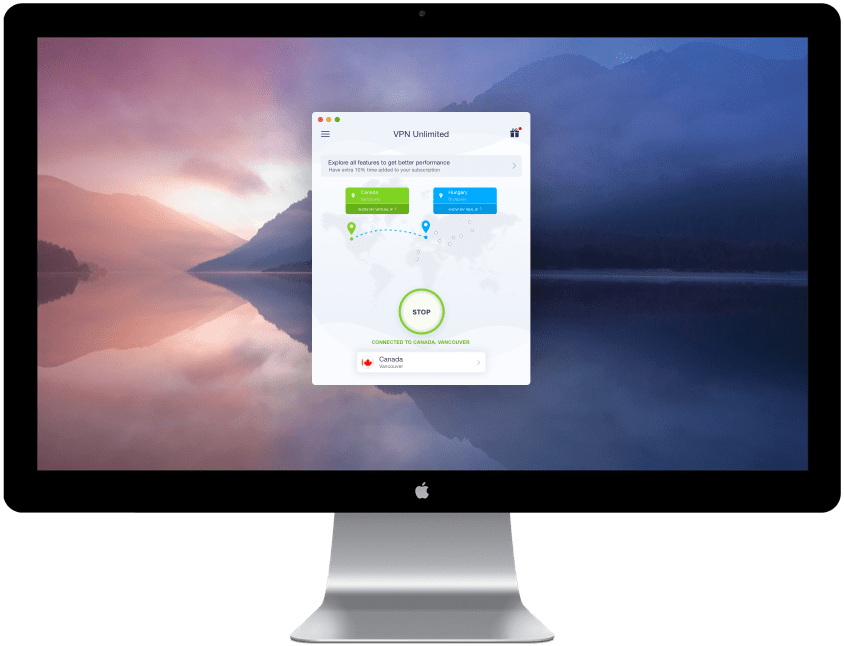 Founded in 2013 and headquartered in New York, VPN Unlimited is the second best on our list of top VPNs for Mac. With server locations and data centers in more than 50 regions spread across 39 countries, VPN Unlimited offers everything a good VPN service does – anonymity, secured virtual address and even a personal VPN server to protect all your internet traffic and activities. VPN Unlimited has also been known to successfully bypass Netflix's regional restrictions and provide access to the streaming site. The VPN has also introduced the Kill Switch feature which similar to Nord VPN safeguards your protection even if the connection drops.
KeepSolid VPN Unlimited uses IPSec (for older OS versions), IKEv2, OpenVPN, KeepSolid Wise TCP/UDP for Mac OS, which provides secure protection and prevents the detection of a VPN. VPN Unlimited also provides a free version called KeepSolid VPN Lite and it provides free access to 1 US-based server. After trying the free version, if you like this VPN for Mac, you can choose from any of the plans ranging from $3.99/month for 1-year which also comes with the first 3 months free. Other plans include a $9.99/month if you want to buy on a monthly basis, $2.78/month for 3 years plan or a one-time amount of $199.99 for lifetime access. With all plans, you get coverage for up to 5 devices and 7-days money back guarantee.
The only caveat advanced VPN users may have with this VPN is its lack of transparency when it comes to logging details about the user. Some reviews have suggested that while the app does not store your browsing history, it does store your computer name and the name of your OS account, however, there is no mention of the purpose of this data storage either on the website or in the Privacy Policy. If you're not really concerned with this, then it's a good VPN like others, but if you're looking for a more transparent option, the Nord VPN is always a better choice.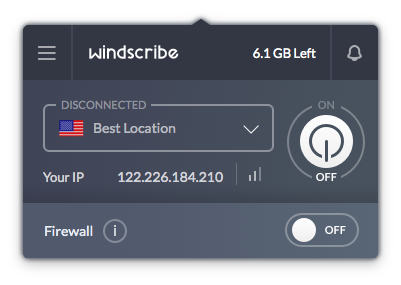 A Canadian based VPN service, Windscribe is seemingly cheaper than the other options out there. It's been known to offer everything the other VPNs can offer such as streaming Netflix, torrent support, and of course protected web-surfing. Windscribe provides servers in 60 countries, over 110 regions which is less than compared to Nord VPN or VPN Unlimited, however, it still does the job equally well with the limited amount of options that it has.
Windscribe's special features include the blocking of malware, secure hotspot, and a strong firewall eliminating all types of leaks. It also provides simultaneous connections for five devices including special add-ons such as an ad-blocker that removes trackers from a site along with Cruise Control, a feature that picks the best location for you.
Unlike VPN Unlimited's lack of transparency when it comes to data logging, Windscribe is open about what it stores. It doesn't store browsing activities or user accounts, but it does store the total amount of bandwidth used in a 30 day period, mainly to prevent users from abusing the free tier limitations.
Windscribe VPN has a free version that does do all the work you want, except that it doesn't bypass Netflix so if you're looking for a VPN just to solely help you watch American Netflix, you might want to opt for the pro-version, which costs $4.08/month for a one year plan. For light users who don't want to invest in 3-year plans, the Windscribe VPN is the best option. For advanced users who want more than just secure browsing, VPN Unlimited and Nord are better choices.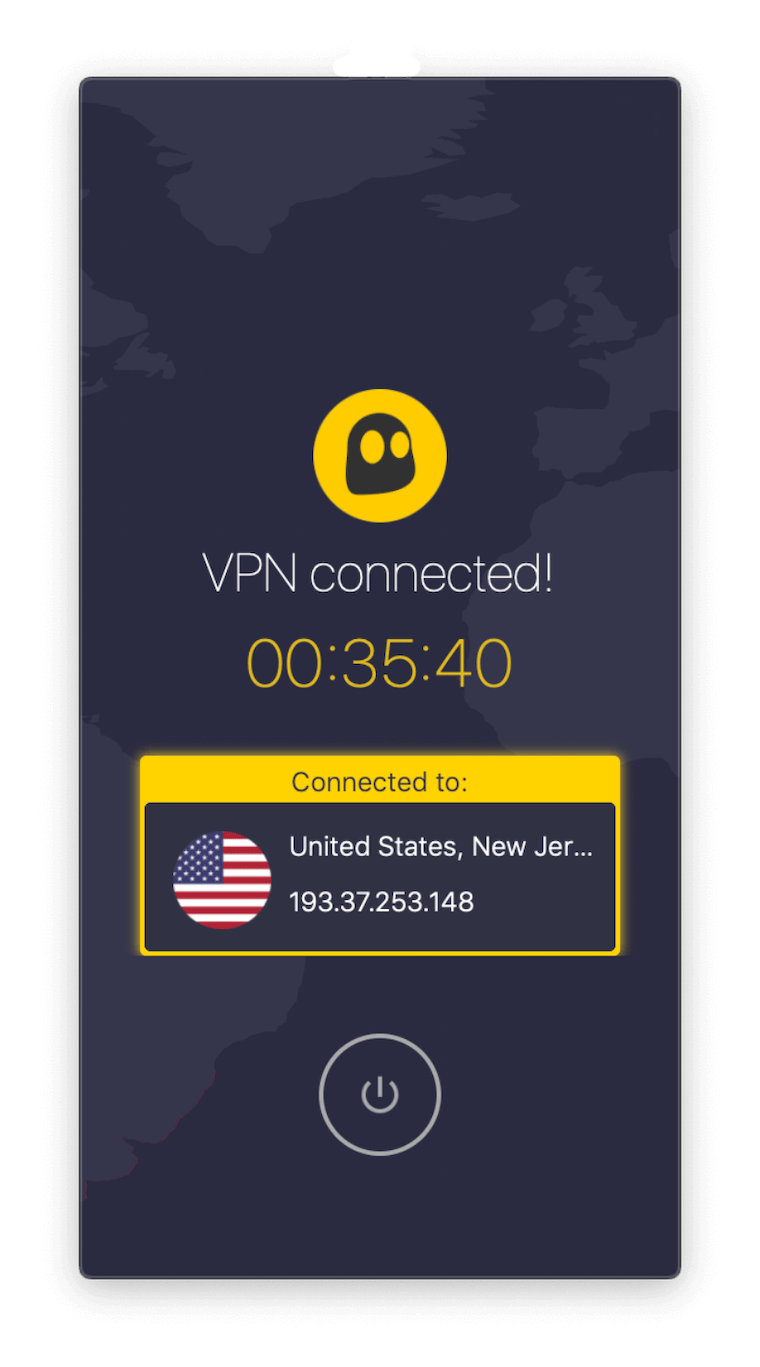 Cyber Ghost is one of the oldest VPNs and at a point in time was amongst the top best VPNs in the world. While many VPNs do keep logs of the user's account, CyberGhost has a strict, 'no-log,' policy clearly mentioned on their website. Cyber Ghost has been known to provide quite a good experience for users who want a VPN specifically to stream Netflix, Hulu, HBO and BBC iPlayer. In fact, Cyber Ghost has optimized streaming servers to work specifically on these sites offering you a smooth streaming experience.
Unlike other VPNs, CyberGhost offers specific server options for streaming as well as for torrents. If you want to use a VPN for torrents, you can use CyberGhost's optimized servers for torrent downloads. Along with the VPN's port forwarding feature, you can also safely upload files without worrying about exposing your real IP.
The good thing is Cyber Ghost is headquartered in Romania, which is not part of the 14 eyes (countries that have online surveillance) and therefore, your data can remain safe and not risk being under surveillance. CyberGhost also allows for a 24-hour trial before you can buy from its multiple plans.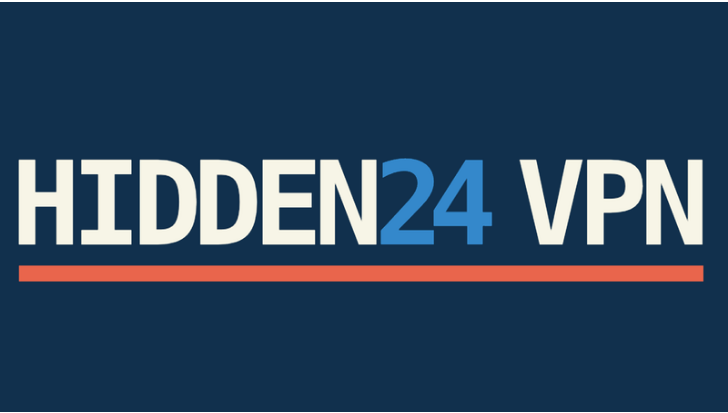 Hidden24 is based in UK and is a serious VPN solution for people who want anonymity and also be able to browse streaming sites like Netflix and BBC iPlayer. Unlike traditional VPN sites, Hidden24 works by using the operating system's own VPN capability which means any platform that has a VPN-capability will be able to host Hidden24. The problem with using Hidden24 VPN is that you can only connect to UK servers as the VPN diverts your traffic to its UK server farms. There is no app to download and no complicated processes to go through, however, since it is based on the system's VPN capability, it does not offer a kill switch feature which means there is no protection if the connection drops. With its limited servers and features, it's a good match for people who want to access UK content while living in another country.
As far as logging concerns go, Hidden24 does not keep any data other than your credit card number and email address when you make a purchase. It's also important to note that the service does not offer any other payment options than a credit card which means if you're looking for complete anonymity in terms of purchasing a product, this may not be the best option.
Conclusion
Of all the VPNs on the list, Nord VPN is the best and you can test their service by opting for the 7-days free trial. VPN Unlimited is another strong contender but because it is based and headquartered in the United States, many refrain from using it. WindScribe shares a similar fate as it is located in Canada. Finally, CyberGhost is a good option if you choose to dig deeper, ignore the rumors and read the privacy policy on the website.
What's your favorite VPN for Mac? Let us know!