What's that one thing you use day in and out when you hop on to the internet? A web browser of course! Now, if you're a Mac user, chances are you only use the Safari web browser by default. But, there are so many other web browsers for Mac out there that you don't have to limit yourself to the default browser.
But with a plethora of choices out there, how would you know which is the best browser to use?
Well, when I choose a web browser, here are the things I'm looking for:
What Should You Look for in a Web Browser for Mac?
When choosing a Mac browser, I look for three essential things:
Safeguarding Your Privacy: With websites using all kinds of cookies and trackers to obtain your data, a good web browser should be able to safeguard your privacy. More importantly, it should also be able to protect you from dangerous websites. Chrome for example, provides security by checking websites you visit against a list of dangerous website. If you happen to come across a website that is listed as dangerous, the browser alerts you to it.
User Experience: If you've ever owned a Windows OS, you know why the IE was such a classic failure and why Chrome today remains one of the most preferred web browsers. The ability to easily find setting options, to optimize the browser according to your preference, to use  multiple accounts, to customize interface as you like is important.
Speed & Efficiency: If a browser is CPU intensive, it's not efficient. You want a browser that fires up as soon as you click it. The browsing experience should not be clustered and there should be support for most extensions.
Now that you know what to look for, here are the top ten best web browsers for Mac!
Best Web Browsers for Mac Review: 10 Picks in 2020
1. Safari
Everyone knows Safari right? The default browser that ships on every Mac and iOS device, Safari is fast, lean and just gets the job done as a pretty barebones web browser could do. However, it lacks a lot of features that competing browsers like Firefox or Chrome has. Furthermore, Apple has not updated its design for ease of use, making it a bit clunky for users.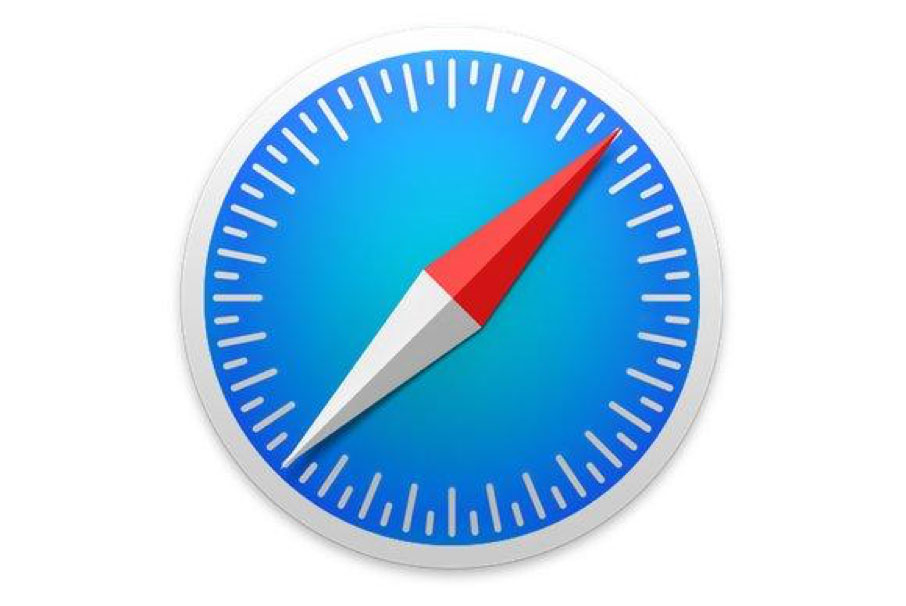 Features of Safari:
Syncing data from Safari works different than from other browsers. Basically, all your data is synced to iCloud. Your bookmarks and browsing history are preserved only.
There is support for emulating the mobile iOS platform, a pretty helpful feature for developers. This eliminates the need for having a separate Apple mobile device, helping you access certain websites or services that look great on iOS.
It has strong privacy controls, helping you safeguard your digital identity better than most other alternative web browsers.
Cons
Clunky and cumbersome user interface.
You're only limited to four search engines – Google, Yahoo, Bing and DuckDuckGo.
Lacks support for feature-rich extensions.
Bookmarks and history can't be directly synced. Settings and currently open tabs are not saved.
Lack of customization options.
2. Google Chrome
Google Chrome is one of the best web browsers out there, and for good reason. When you first start it, the fast response time and clutter-free interface immediately hooks you. It also features good security and is available on almost all platforms that you need. All the settings, tabs, history, passwords and extensions are synced with your Google ID, across all your devices.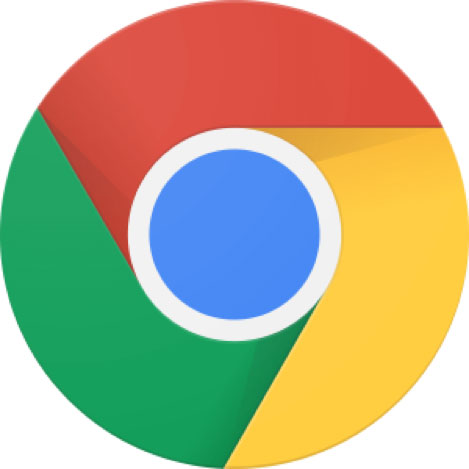 Features of Google Chrome:
Very simple yet powerful enough to use.
It has a ton of extensions for everything. Customize your browser as you like.
No need to fiddle around for a search box. The address bat lets you search as well.
Ridiculously simple yet feature-rich syncing that just works. Passwords, favorites, tabs, histories are just transferred over.
Cons:
Laptop and Macbook users beware. Chrome is very memory intensive. It hogs the RAM and sucks the battery.
It doesn't warn you of having too many tabs open if you close a browser window. You might want to turn on preserve tabs settings when you first run Chrome.
3. Opera
Smooth and fast, that's how most Opera users could describe their web browser of choice as. Opera works great even with a low-speed connection, thanks to its server size compression technique.
Opera Web Browser comes with a ton of customization and feature-rich options. In fact, it just might have all the basics covered with its integration for RSS feeds, email clients, and phishing protection.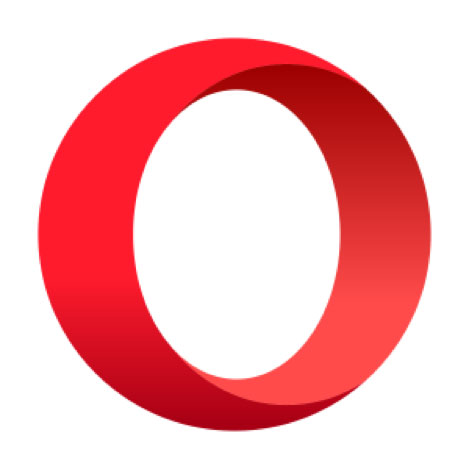 Features of Opera:
Easy to customize and navigate. Get the browsing experience that suits your style and work ethic.
It comes with integrated phishing protection, RSS feeds, and email clients.
A built-in torrent downloader in the browser can help you keep your downloads organized. No need for another torrent software.
Cons:
Finding extensions for Opera is not that easy. It also doesn't have that many extensions as Firefox or Chrome.
Some websites or pages will have issues with Opera. This is because Opera needs stricter coding when compared to other browsers.
4. Mozilla Firefox
Mozilla is an open-source web browser that is renowned for its privacy features. If security and limitless customization is important to you, Firefox for Mac is a great choice. It can shield you from viruses, phishing scams and more.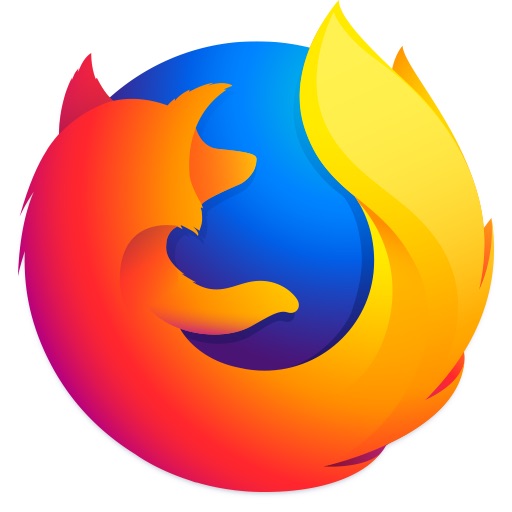 Features of Mozilla Firefox:
Extremely secure web browser on the market today. Extensions like NoScript and FlashBlock make it safer.
It comes with a user-friendly interface that can be customized as you like. With support for themes.
Afraid of your opened tabs and pages getting lost in case of a freak power outage? Firefox's embedded memory feature helps you restore them all.
Cons:
Given its focus on customization and security, Firefox needs a lot of memory to run smoothly. It also has a slow startup time.
Some websites and pages may not be compatible with Mozilla Firefox, same as with Opera.
5. Stainless
Stainless is super-light web browser for Mac. It is popular for having finger gestures that help you navigate with ease. One innovative feature that Stainless comes with is 'parallel sessions', a way to log in to a site as different users at the same time. This is possible with its use of a private cookie system as well as session aware bookmarks.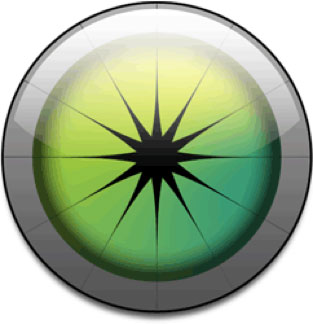 Features of Stainless
Stainless takes some of the best features of Chrome, like its multi-purpose search address bar.
If one website tab crashes on your browser, rest assured, Stainless' independent tabbed browsing will keep your other tabs open and safe.
Open multiple instances of a website or email clients with parallel browsing.
Stainless is easy and snappy to use.
Cons
The web browser ships with so many features built in that it's a bit puzzling why it doesn't have much in the way of configuration options.
Despite its similarities to Chrome, Stainless does not have support for extensions.
6. Maxthon
Are you a fan of Microsoft Edge web browser? If yes, then Maxthon's clean and sleek user interface will look familiar to you. Maxthon combines the ease of use of Edge with the standard features found in modern browsers like Chrome.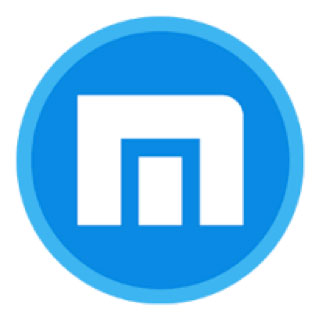 Features of Maxthon:
Maxthon uses low system resources, making it ideal for laptops and Macbooks.
It speeds up page loading. Thanks to its anti-freeze technology, it also doesn't freeze if a page isn't done loading, meaning you can open another tab and carry on.
Your passwords, history and information are easily synced.
It has a good feature which doesn't let you fill the information on websites you visited in the past when you visit it for the next time as it saves the information for you.
Cons:
Maxthon doesn't have a lot of extensions.
It is not the most secure browser out there. Some trojans and ransomware could be installed without you knowing about it.
7. Brave Browser
Brave is a Chromium-based web browser for Mac. Its free, fast and has a great ad-blocker included.  A new and emerging browser for Mac, Brave is secure, private and fast. Brave is open source and focuses on your privacy.
Features of Brave:
8x Faster than other browsers.
It provides great security against ads, trackers and malware.
The paid "Private Tabs with Tor" feature provide an absolutely private browsing experience.
It has an excellent Battery and Data Saver option. Helps if you are using it on a Macbook or mobile device.
Cons:
The web browser is currently freemium. However, it is going to switch to pay-as-you-surf-model soon.
The browser slows down if you haven many tabs open, especially on Macs.
Features a learning curve for new users.
Ad-blocking tool can hurt web publishers.
8. Yandex
Yandex is fast, responsive and very simple to use. If you miss the look of Microsoft's Edge browser, Yandex can work as an alternative. Plus, it supports Opera/Chrome extensions too, boosting its feature set by leaps.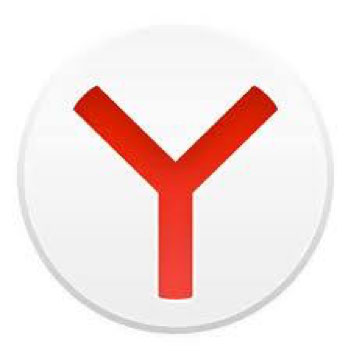 Features Of Yandex:
A simple yet effectively focused user interface that gets the job done.
The web browser comes with Turbo mode, which is pretty nifty if you're getting slow internet speeds. Turbo mode kicks in automatically and speeds up page loading. It also helps you save on data charges by compressing the data needed for browsing media-rich sites.
It protects your passwords and bank card details and keeps your online payments safe from theft.
It has a voice assistant which can help you navigate and launch your favorite sites by speech.
Low memory footprint.
Cons
Yandex's translating features, especially German and Russian, are a hit and a miss.
It uses a lot of disk space (500mb in some instances).
It was developed in Russia, so for the folks who want a secure web browser, there are other alternatives out there.
9. SeaMonkey
If you're looking for more than just a fully featured web browser for the Mac, you've got to try out SeaMonkey. It's a browser, advanced e-mail, newsgroup and feed client. And then there's support for IRC chat. Plus it also has an adequate HTML editor built in for developers to use.
Features of SeaMonkey:
SeaMonkey is a breeze to use, despite its plethora of features. It starts fast and responds quickly.
The email and newsgroup client is based on Mozilla Thunderbird. The web browser is based on Firefox.
You can customize toolbars the way you want it.
Delete cookies easily after a surfing session.
Did your browser crash? SeaMonkey's saved surfing session feature ensures you don't miss a beat.
Cons
SeaMonkey does not feature support for voice assistants or mouse gestures yet.
Given its feature-heavy emphasis, users may have to get used to its user interface. It was designed for power users in mind.
10. Vivaldi
From the same team that developed Opera, Vivaldi is a natural evolution of a great Chromium-based web browser on the Mac. This open source browser takes your privacy very seriously. It packs a ton of innovative features while being fast and lean.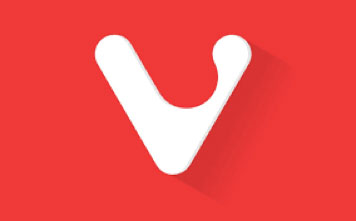 Features of Vivaldi
Love tabs? Vivaldi gives you a lot of options to arrange and manage then as you like. They come with previews, can be stacked and more.
Like Chrome extensions? The good news is that you can use them with Vivaldi too!
Good customization features.
Faster page downloading at slow internet speeds.
Cons:
Since it is based on Chrome, Vivaldi tends to hog up the RAM and system resources. It drains battery life faster when compared to other browsers.
There is no easy way to sync passwords, settings, bookmarks online.
Hopefully, you will be able to choose the best browser for Mac from this list for your needs. Whether you love customization, or your privacy, there is everything for everyone here.
Happy browsing folks!