Downie 4 is a video downloader for Mac, iPhone, and iPad, originally developed by Charlie Monroe, which has been acquired by MacPaw. Currently, Downie 4 supports over 1,000 different sites (including YouTube, Facebook, Vimeo, etc.), can speedily download HD video on YouTube, up to 4K, and even convert to MP4 for listening as a podcast on your iTunes. Read this review and see how well it works for downloading videos and if it's worth the money.
What is Downie 4?
Downie 4 is an Internet video downloader for Mac that helps you easily download videos from YouTube, Dailymotion, Vimeo, Blip TV, Liveleak, Lynda, Break, Vube, Ustream, Ted, Facebook, and other sites. One of the main advantages of Downie 4 is its simple interface. You can control the application from the menu bar. This is convenient because you do not need to keep the application open. It saves a lot of desktop space.
Downie 4 is a box where you drag-n-drop the URL and the program starts downloading your favorite videos within seconds.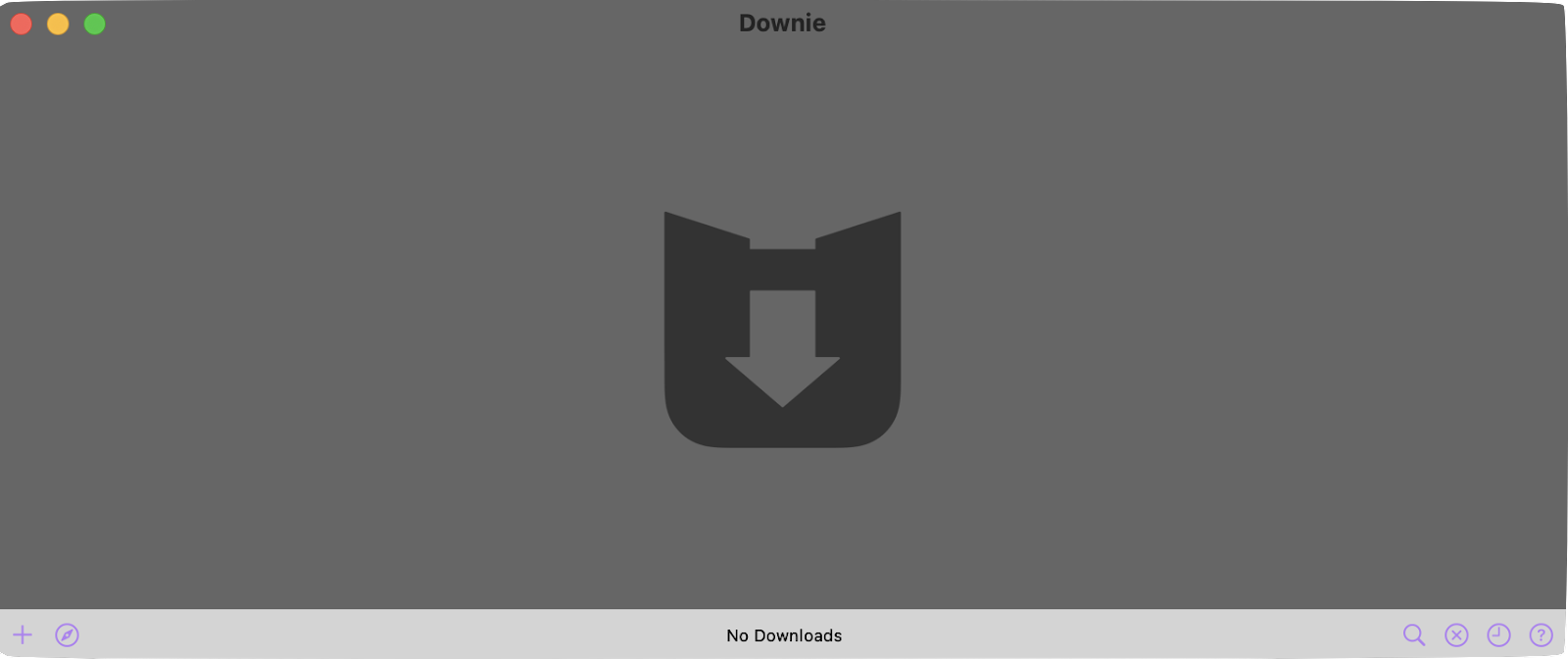 It is important to note that while it is possible to download videos from places on the Internet such as YouTube or Facebook, this is not always ethical or legal.
If you want to download videos that you yourself have uploaded to these sites you will not be violating any copyright laws. However, if you want to download someone else's videos, then that's a gray area. And, obviously, if you want to sell someone else's video, then this action involves the area of copyright infringement.
How much does Downie cost? Downie 4 Discount?
Downie 4 offers a free trial version with which you can download an unlimited number of videos, but the trial is only valid for 7 days. To continue using Downie, you can purchase an annual license from the developer's official website for $19,99. Or purchase from Setapp for a discounted price of $9.99 per month.
SetApp is a subscription-based service with a collection of (an ever-growing) 220+ Mac apps in one place, developed by MacPaw, and Downie 4 is one of its included apps.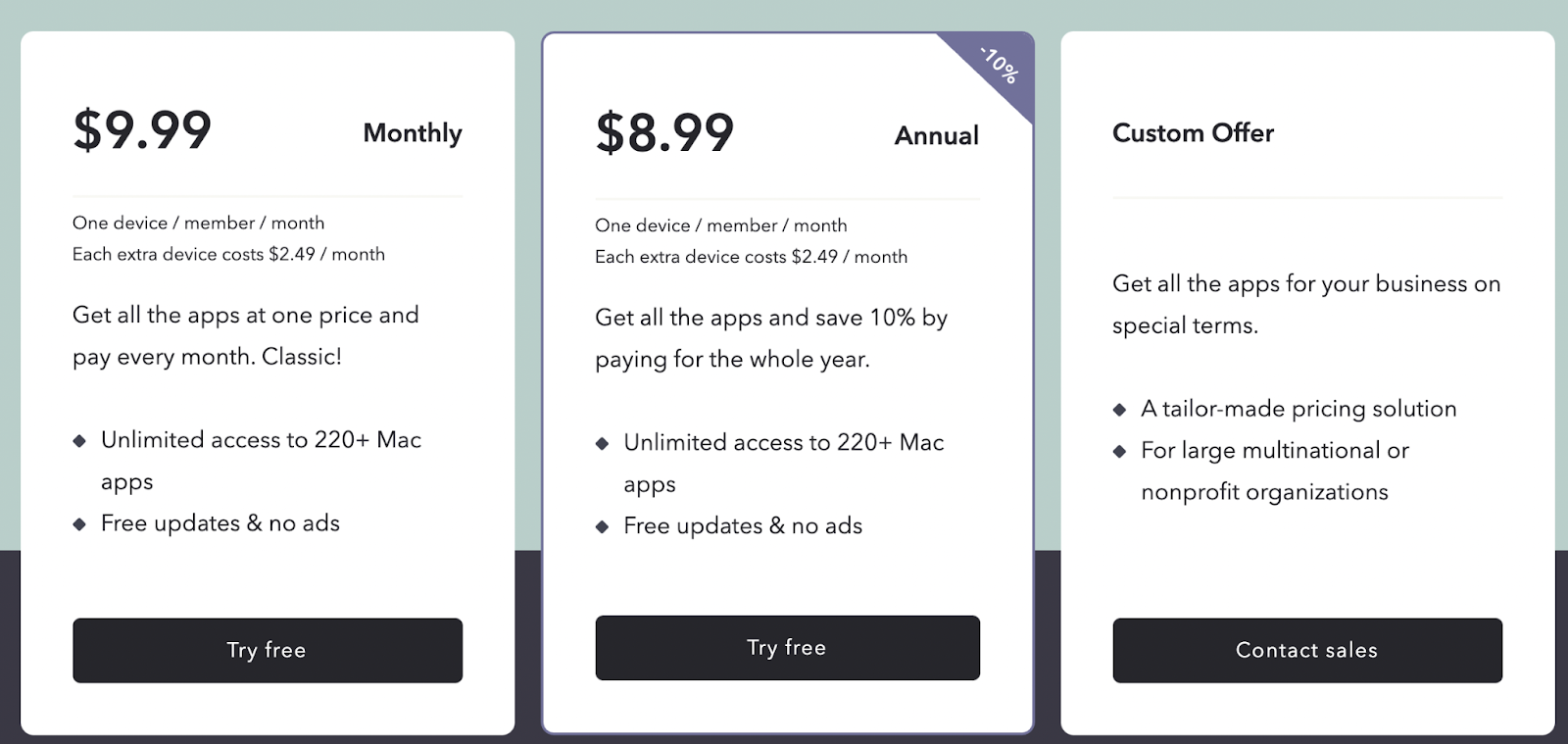 Setapp has an annual subscription with which you can save 10% and the monthly payment will be $8.99. Setapp also includes many famous and useful software such as CleanMyMac, Ulysses, Gemini 2, PDFpen, etc.  So you can buy Downie 4 through SetApp at a very good price and get access to many other software as well.
Who is Downie Software Good For?
In the age of video streaming services, it seems confusing why you should download video to your computer if you can watch it online. But for users who create personal projects, educational video content, like to listen to podcasts, or want to watch their favorite TV show without annoying ads, it will be important to be able to download the needed video to your device.  And I am not talking about the YouTube video downloaders, which require you to manually copy/paste the URL into the app to initiate the download, which, by the way, can be done through many sites on the Internet. I am talking about the ability to download a video from any site and edit it to whatever format you want in the process. That's what Downie 4 gives us.
For example, while watching a video on Facebook, you liked a track and wanted to use it in your future project.
Download Downie 4, copy the URL, and paste it into the application. It's so easy!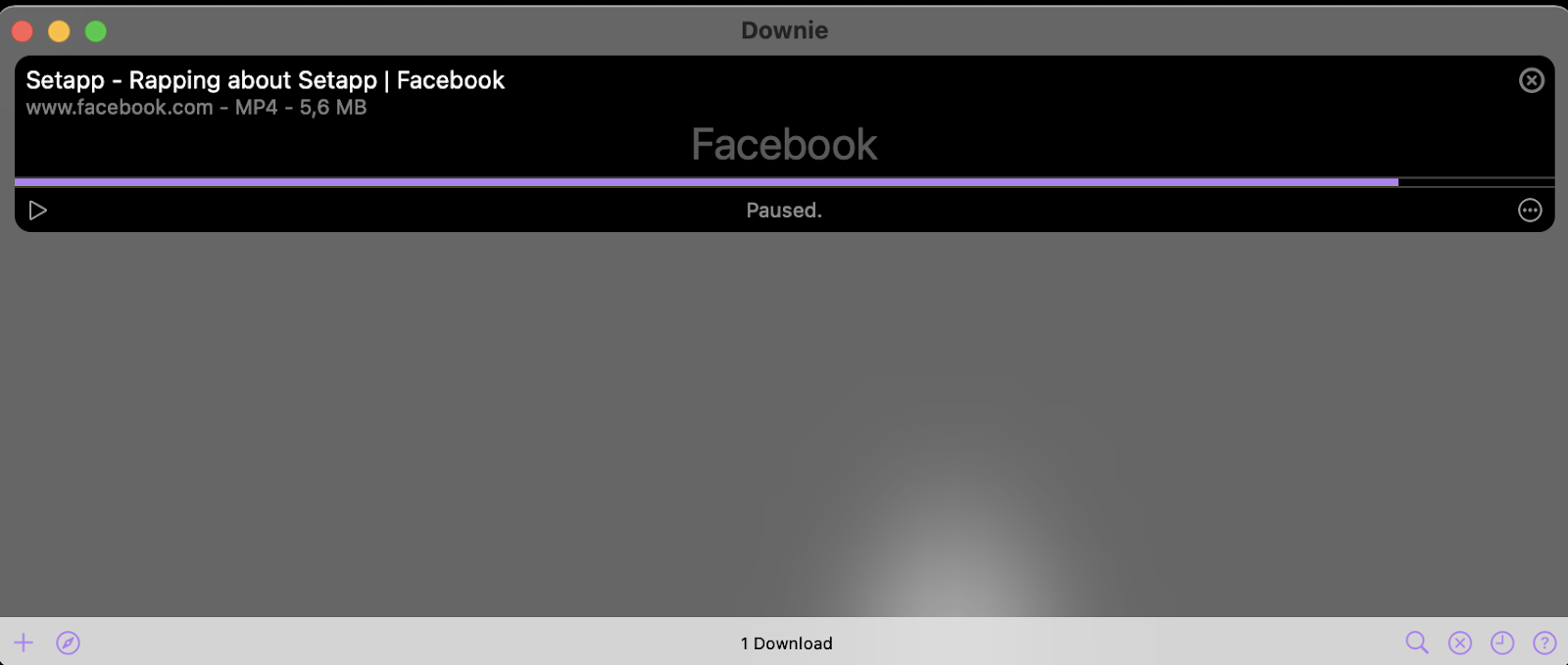 Besides, Downie 4 has a companion app called Permute, which I highly recommend you also purchase when you buy Downie  4.
Permute is an app that allows you to download videos in nonstandard formats like [.ts], Permute integrates smoothly with Downie 4 and the moment the video is ready, Downie 4 will send it to Permute for conversion to a more common format like MP4. Back to our example, if the video you want from Facebook is in a format your player doesn't support, Downie 4 and Permute can convert it into the format you want in one click.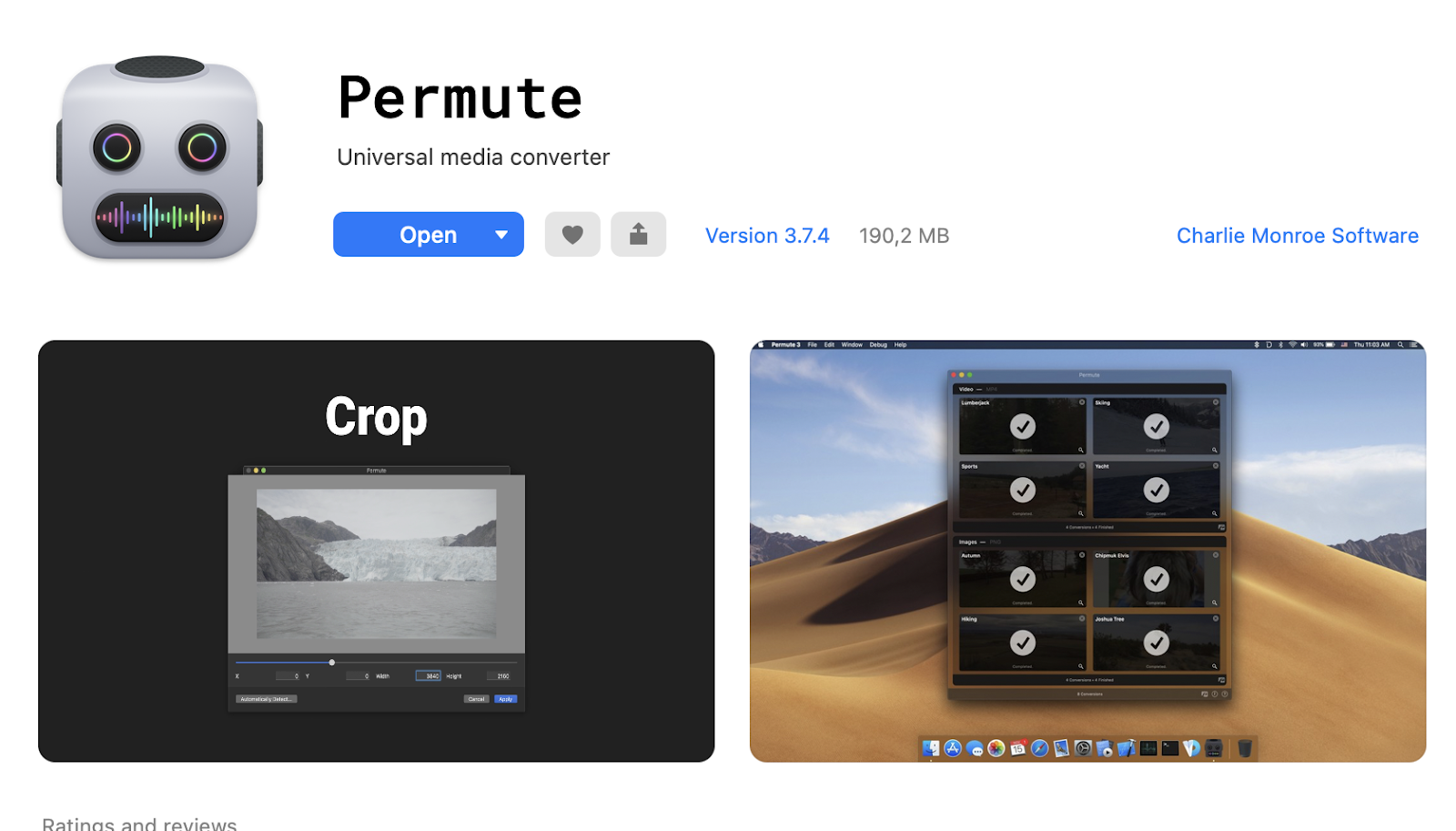 Moreover, Permute has no problem converting video files to audio. So if you only want the audio track from a video you like, you can get it without having to search for it separately. Voices and interviews are all at your disposal.
Downie 4 and Permute will cost $39 from the developer's official site, with Setapp pricing at $9.99 per month for a one-month subscription will not change. Prices from the official developer and representative have been sorted above.
Downie 4 Key Features
Downie 4 has many rich and innovative features that set it apart significantly from the other video downloaders on the market. It is a great helper for those who work a lot with video and audio content. I have been blown away by the number of different things you can do with Downie 4, here are some of them:
Easy to use
You can drag and drop the video link from your web browser to the Downie 4 icon in the dock. Downie 4 has an extension for all kinds of browsers: Firefox, Safari, Chrome, Chromium, Opera, and so on.
Support over 1000 sites
Currently supports YouTube, Dailymotion, Vimeo, Blip TV, Liveleak, Lynda, Break, Vube, Ustream, Ted, Facebook, and many others.
4K video support
Unlike many other YouTube downloaders, Downie 4 supports HD videos up to 4K.
Post-processing 
Do you need videos in MP4 for iTunes? Or just need an audio track? No problem, Downie can download and convert video for you automatically.
History Sync
Sync Downie's history via iCloud between your devices.
Fast tech support 
The developer responds to emails usually within 24 hours and often adds support for requested sites in the next update.
Frequent updates
You don't have to wait weeks for new sites to be supported or for bugs to be fixed. Downie 4 is updated about once a week with new features for user convenience.
International support
Downie 4 not only supports sites of specific countries but also has localized into different languages.
Automatic selection for optimized video quality
Allows users to choose the video quality before downloading, or you can let the download automatically select the optimal video quality based on your internet connection and speed.
Post-processing with Permute 
Downie 4 integrates seamlessly with the Permute media converter. To convert the video you've just downloaded into a different format, stitch the parts of the video into a single file.
Downie 4 shortcomings
There are cases when Downie 4 does not have the site you want to download videos from, but this has never been a problem for the app developers. You should visit the official site and write to technical support, which will consider your proposal within 24 hours, and if the site meets the requirements will add it to the list.
Tips to use Downie 4 download video to iPhone
By default, all the downloaded videos go to the "Downloads" folder, but with Downie 4, you can customize it. Can make a specific folder, so you will know where your videos go after downloading or can also sort them by website/playlist, even save metadata/thumbnails as well.

Unlike many other downloaders, Downie 4 supports HD video on YouTube and other sites, up to 4K or 1080p if it's available.
Also, Downie 4 gives you various choices, you can select quality or specifically limit it.

So if you don't need 4K or 1080p video, you can lower the resolution in case you're worried about how much space the video will take up on your computer.
Another special feature of Downie 4 is post-processing. This is a very useful feature that allows you to post-process your uploaded video into various formats. All of this is done automatically with a minimum of clicks.
Downie 4 also gives great functionality to download online videos to your Mac by syncing your history between devices via iCloud. It's very convenient to find all your downloads in one place.
Conclusion
Overall, I heartily recommend Downie 4 to all professionals who spend a lot of time working with video and audio content. It does exactly what it advertises, and very well.
If you're still in doubt, I highly recommend trying the free trial, which can be found on Downie's website. This will give you an idea of the app's capabilities and see all of it must offer. For those who need a simple but powerful video downloader, Downie 4 should be at the top of the list.