HDR photography is fast becoming mainstream, and the number of HDR photo editors is growing exponentially.
In this context, does one of the oldest HDR photo editors out there – Aurora HDR – still have what it takes to compete?
In short, yes.
Aurora HDR  takes the award-winning features of earlier Aurora versions and adds a powerful AI-driven algorithm that produces great results (almost) every time. Add to that an intuitive user interface and some of the best tools available, and you have a killer HDR photo app.
What is Aurora HDR?
Aurora HDR is a photo editing tool for working with HDR photos that offers a range of editing tools to let you fine-tune HDR images as you wish, and in particular, it performs quite well with single-exposure RAW photos. It is available for Mac and Windows, also can work as a standalone application or as a Photoshop and Lightroom plug-in, and has gone through several iterations (and improvements) over the last 5 years.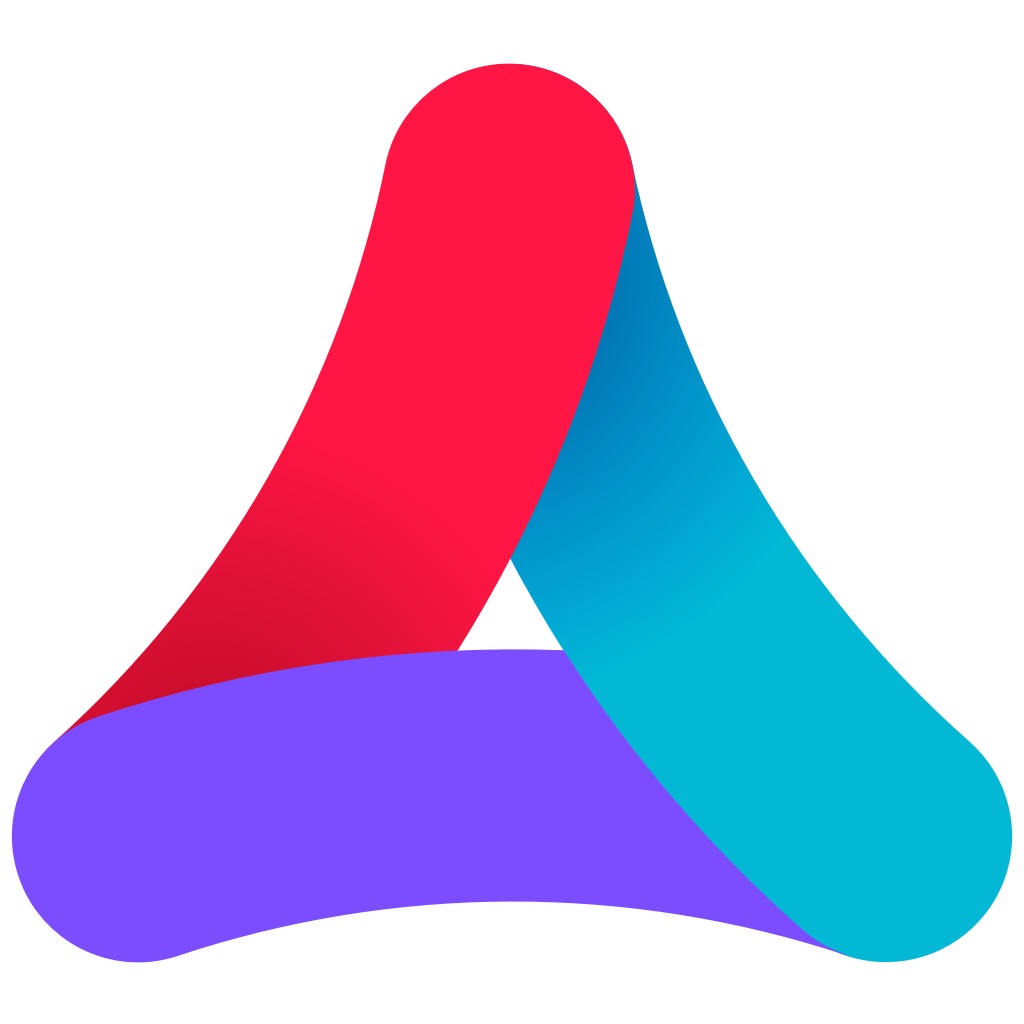 Aurora HDR is developed by Skylum, the story of Skylum starts way back in 2008. Back then, amateur photographers Alex Tspeko and Scott Bourne founded Macphun, a company devoted to producing apps and plugins for photographers.
Alex and Scott have released more than a dozen apps since then, and many of them have won coveted 'app of the year' awards. The software the company offers covers many aspects of photography, from black and white photo editing (Tonality) to noise reduction (Noiseless).
The company was renamed Skylum in 2018, and has combined all of these tools into a fully-featured piece of photo editing software, Luminar, which is quickly winning fans from across the photography world.
What is HDR Photography?
In case you are new to the subject, let's do a quick crash course on what HDR photography is.
You are probably aware of the technique from your smartphone. Most smartphone cameras now come with software that will automatically produce HDR images. Tools like Aurora give you more control over the process.
The basic principle of HDR photography is simple enough. If you are taking a picture of a landscape, for example, that has very dark shadows and very bright highlights, it is (almost) impossible to set the exposure so that everything in the scene looks right. You will lose detail either in the blacks or in the whites. What you need is a High Dynamic Range, which is what 'HDR' stands for.
A HDR photograph is actually a stitched-together mixture of several different photographs. To make one, you take a number of photographs at various exposure levels, and then combine them so that everything is properly exposed. Your phone camera probably does this automatically: tools like Aurora HDR let you control the process.
How Much Does Aurora HDR Cost?
Aurora HDR costs $99.00 retail, and is available for Mac OS 10.10.5 or above, or Windows 7, 8, and 10. Good news is, We applied a coupon code for all readers, you can apply the coupon code "MACLIBS" when check out to save at least $10 or more.
It's also possible to buy Aurora HDR packaged with other popular tools from Skylum, or to add extra filters and features to your basic install.
Aurora HDR Features and Specs
If you are already a user of Aurora HDR, you're probably here to work out whether it is worth upgrading. So let's look at the new features of Skylum Aurora HDR.
First, and most importantly, Aurora HDR includes a brand-new Quantum HDR engine, powered by AI. This is an amazing addition to an already great photo editor.
Aurora HDR includes LUTs support, with 11 new integrated LUTs.
Some of the basic processing has been improved, particularly when it comes to artifact reduction.
'Presets' has been renamed 'Aurora HDR Looks'. This is a bit unnecessary, in my opinion, but there we go.
The adjustable gradient filter has been improved, with new sliders to individually adjust shadow and highlight detail.
Photos are now shown in high-definition while you are fine-tuning the filter, which gives you instant feedback on your processing decisions.
All in all, Aurora HDR represents a significant advance over earlier iterations of Aurora, with the new Quantum engine being the most striking new feature.
But do these new features make for an improved experience when it comes to editing HDR photos?
Mostly.
To see why, let's take a look at the key features of Aurora HDR.
1. Ease of Use
First up, the user interface.
If you've used previous versions of Aurora, the UI of Aurora HDR 2019 is going to be very familiar. If you haven't used Aurora before, you are in for a treat. The native UI of Aurora HDR 2019 is arguably one of the most intuitive, neat, and powerful interfaces out there.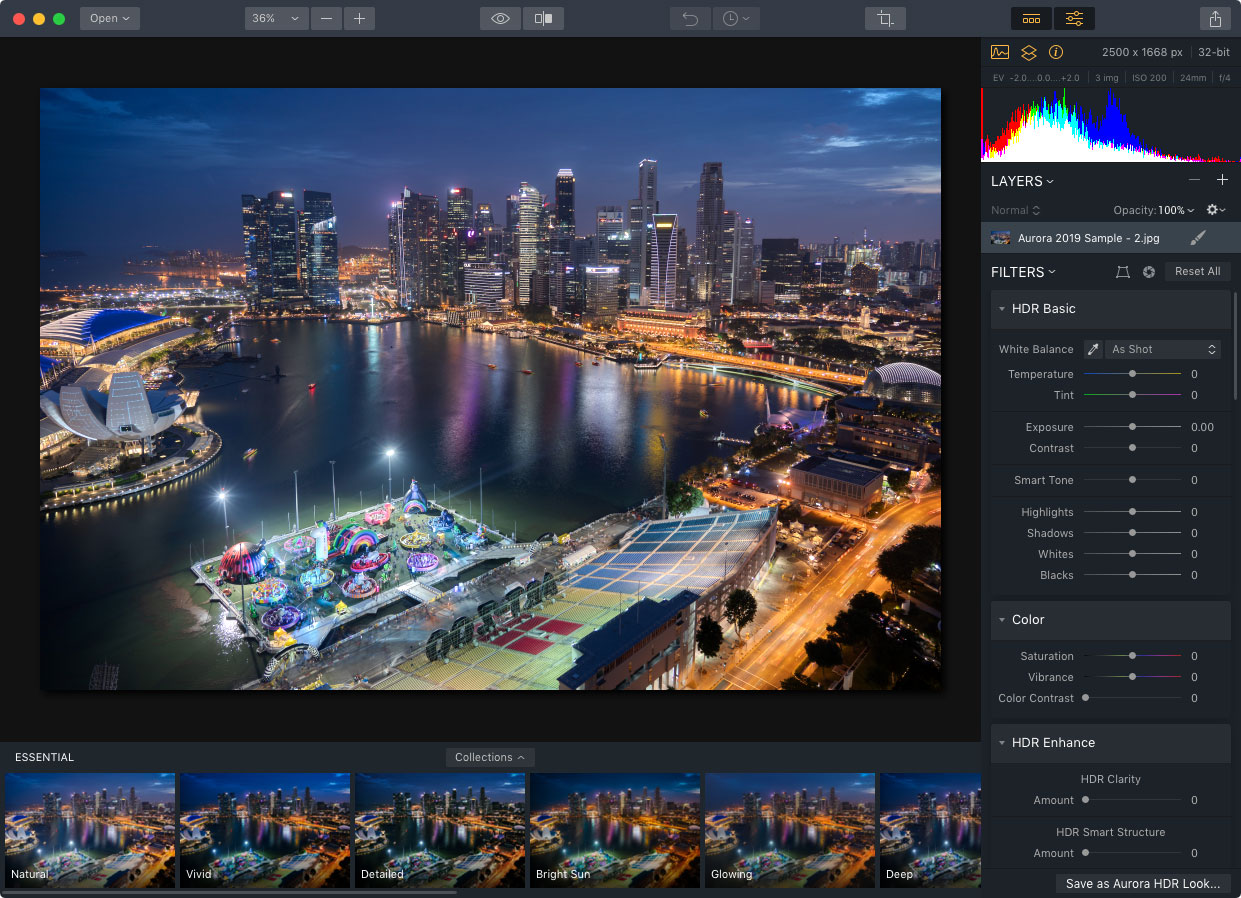 If you are used to Adobe Software, the contrast between Photoshop and Aurora HDR 2019 will be particularly striking. Whilst you can't move parts of the Aurora HDR 2019 UI around, you don't have to, because everything just works.
2. HDR Filters
The mainstay of Aurora HDR 2019, and the tools that you are going to be making the most use of, are filters. 'Filters', in Aurora HDR 2019, are basically the same idea as 'adjustments' in lightroom, rather than the (significantly less powerful) 'filters' of Instagram and similar apps.
When it comes to applying filters to your HDR images, Aurora HDR 2019 gives you a number of options. These are HDR Basic, HDR Enhance, HDR Clarity, HDR Smart Structure, HDR Microstructure, and an adjustable denoise filter.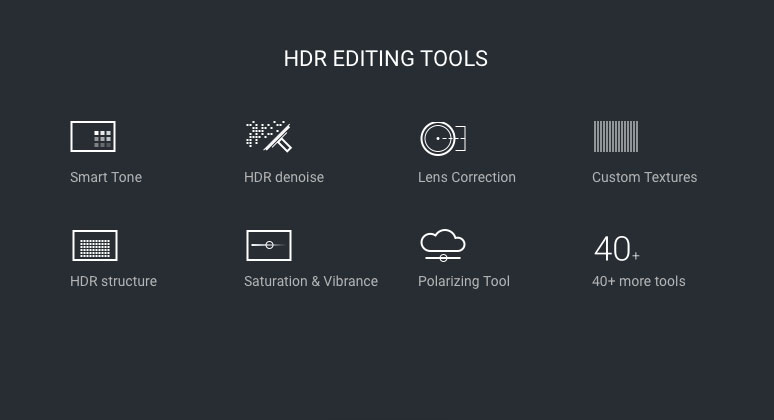 Each of these filters does what it claims to, and does it very well. Whether you are looking for powerful processing to give your HDR photos more pop, or more subtle adjustments, each of these filters can be tweaked to get just the look you are after.
3. Color Correction and Toning
The color adjustment tools available in Aurora HDR 2019 will be familiar from most photo editing software, and in general do an excellent job in giving you control over color correction. So instead, let's take a look at some of the unique features of Aurora HDR 2019.
The first of these is the 'adjustable gradient' tool. This tool allows you to edit the colors at the top of your photo independently of those at the bottom. Whilst it might sound like overkill to provide this functionality as a stand-alone tool, it actually makes a lot of sense for landscape photos, because it automates a technique that can be time consuming to set up in other software.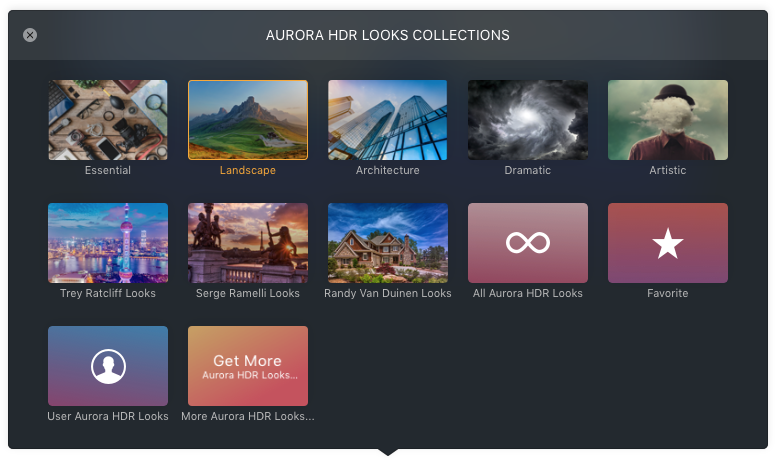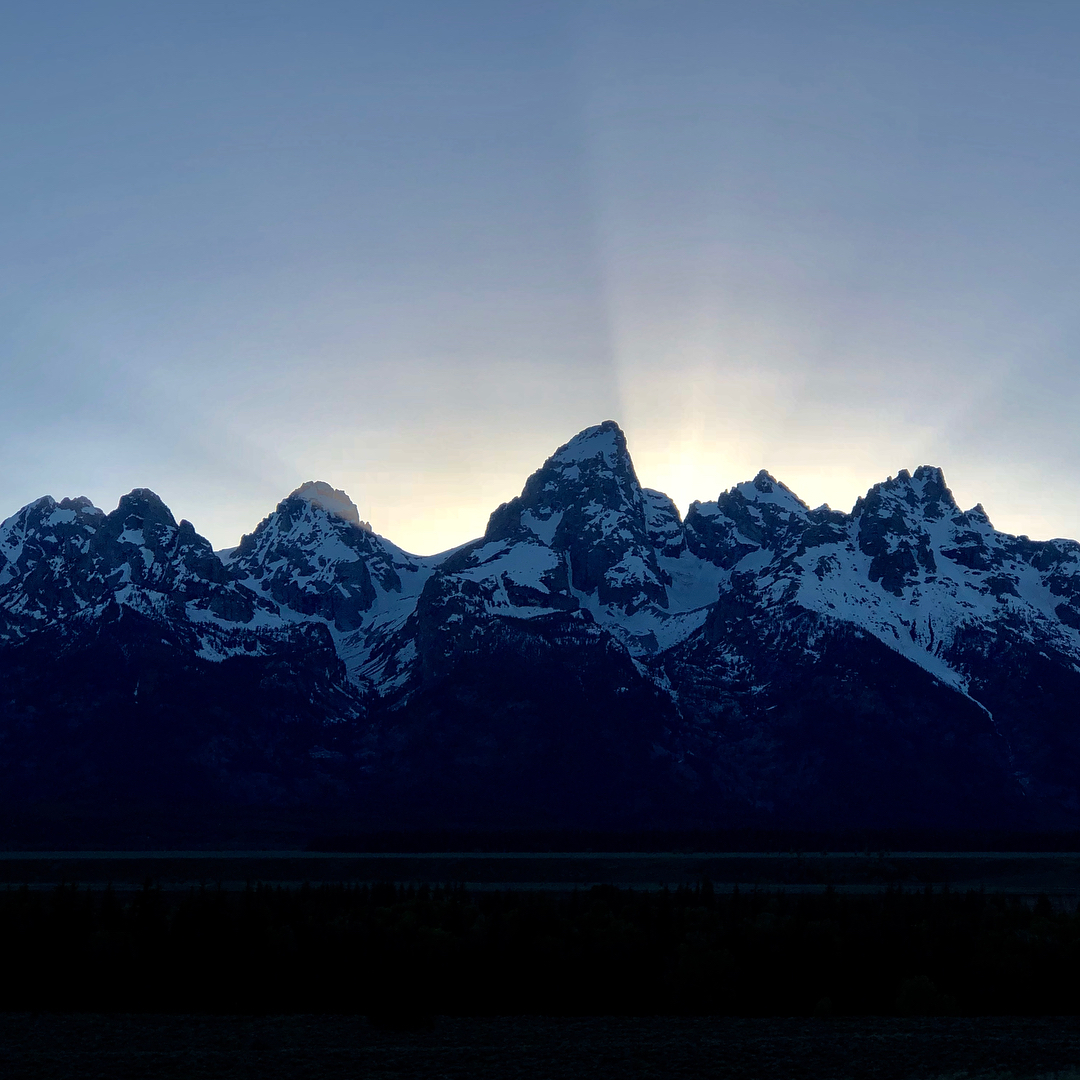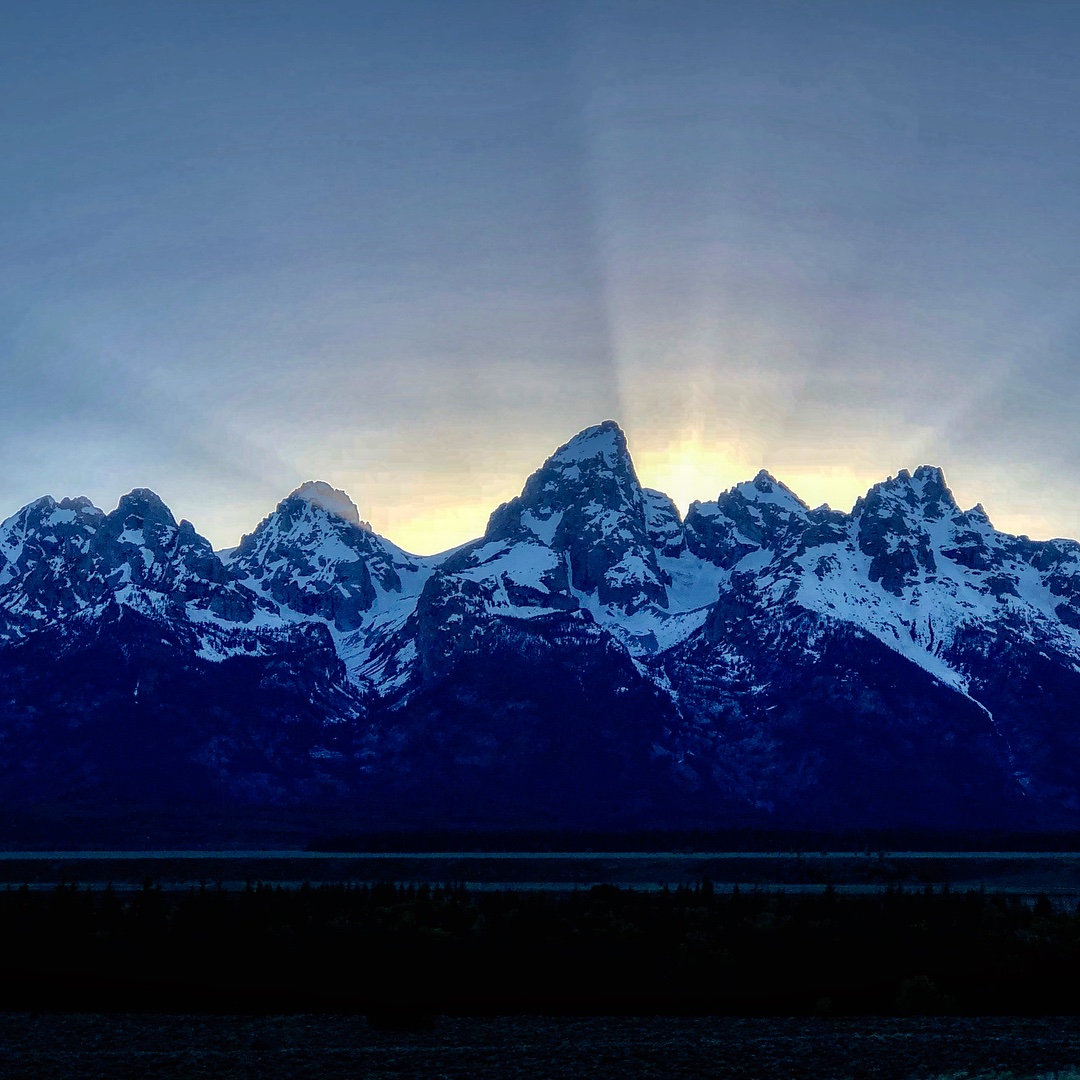 Another great feature of Aurora HDR 2019, and one that is new for 2019, is LUT mapping. 'LUT' stands for 'Lookup Table', which is essentially a file that contains RGB data on your HDR photos. The LUT filters in Aurora HDR 2019 allow you to edit this file directly, and this gives you a huge amount of control over the way your photos look.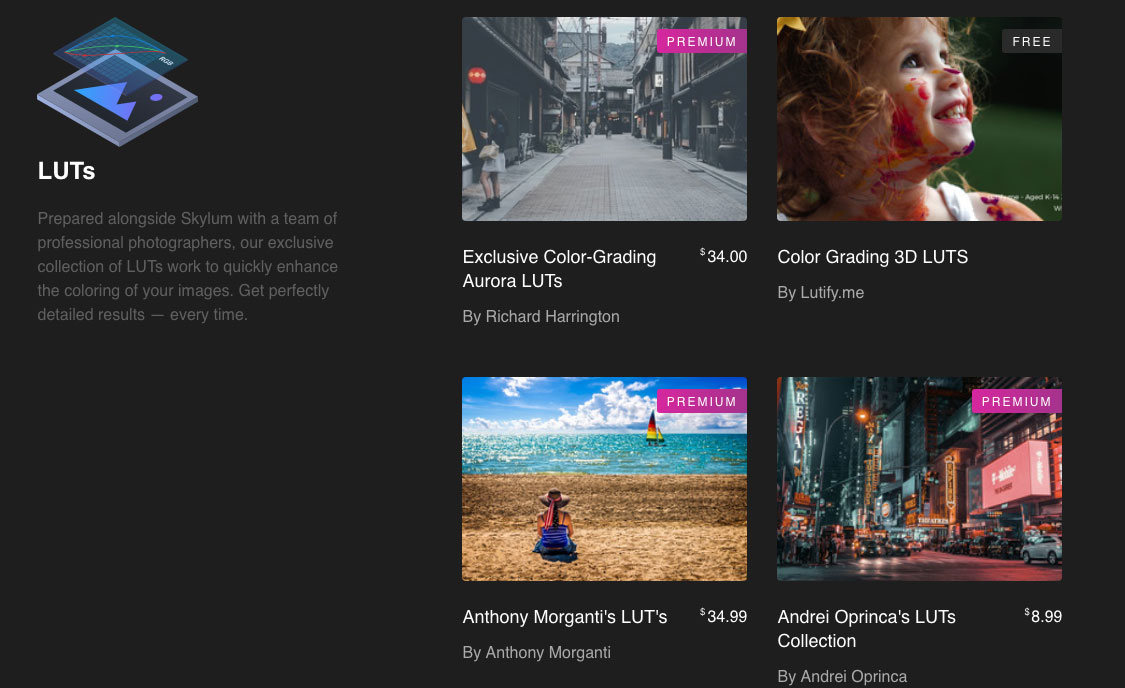 4. Layers, Masking, and Transform
Another of the staple tools in Aurora HDR 2019 is the layers, masking, and transform tool. This, in fact, is one of the features that makes Aurora HDR 2019 stand out in comparison to less powerful HDR photography software.
Aurora HDR 2019 manages to combine the power of a fully-featured photo editor with the intuitive interface of a stand-alone app. You can, for instance, add as many layers as you want to your HDR photos, and use blending and opacity sliders to control their contribution to the final image.
The only disadvantage here is that, unlike Photoshop, you cannot merge layers into each other. In reality, however, this might actually be a great limitation to have, because it transforms Aurora HDR 2019 into a non-destructive editor!
Pros and Cons of Aurora HDR
So, is Aurora HDR 2019 worth the money? And in a marketplace full of HDR photo editing software, does it stand out from the crowd?
Let's take a look.
1. Pros of Aurora HDR
There are, to be blunt, many pros of Aurora HDR 2019. If you are familiar with earlier versions of Aurora, you already know that. If you aren't, just know that the UI of Aurora HDR 2019 is among the best around, and the software gives you easy access to a range of very powerful tools.
The 2019 version of Aurora is also the best yet, by quite a significant margin. The new AI-driven Quantum engine is nothing less than a marvel, and reliably turns out amazing results.
The LUTs functionality in Aurora HDR 2019 also elevates it above most other software in this category. With a range of intricately designed effects, this tool can add a lot of depth and extra interest to photos that you had long written off.
2. Cons of Aurora HDR
When it comes to the cons of Aurora HDR 2019, in truth it is hard to come up with many.
I guess you could argue that Aurora HDR 2019 falls far short of fully-featured photo editing suites in a number of key ways. On the other hand, Aurora has never claimed to be a fully-featured piece of photo editing software, so I can't really deduct points in this regard!
Bear in mind, also, that it is really easy to use Aurora HDR 2019 in combination with full photo editing suites. You can use the powerful tools it provides from within Photoshop, or you can go all the way and get Luminar. Aurora HDR 2019 integrates very well with both.
Aurora HDR Review – Conclusion
In short, Aurora HDR 2019 is arguably the best stand-alone HDR photo editing software around. Not only does the Quantum engine manage to get HDR processing right 90% of the time, but the sheer amount of control that Aurora gives you means that you can fine tune your HDR photos to a degree not available in other apps.
This is particularly impressive when you consider that, at €99, Aurora HDR 2019 is also pretty cheap. It's certainly a lot less expensive than Photoshop, and importantly Aurora is also a 'buy once' piece of software: there is no monthly subscription to pay, unlike Adobe's model.
Finally, what really makes Aurora HDR 2019 stand out is that it is as well suited to beginners as experts. The UI makes it easy to edit HDR photos, even for those new to the process, whilst also encouraging you to learn more about the techniques and tools you are using.
FAQs of Aurora HDR
1. What Is Aurora HDR Express?
Aurora HDR express is a slightly less complex version of Aurora HDR 2019, and is a good place to start if you are getting into HDR photography. Whilst it doesn't come with all the features of Aurora HDR 2019, you still get access to Skylum's AI engine, and Express is a great place to start learning about HDR processing.
2. How do I add Aurora HDR to Lightroom software?
This is easy enough. First up, purchase Aurora HDR 2019. Then:
1). In Lightroom, select your images.
2). Go to File > Export with Preset.
3). In the flyout menu, you'll see a new section for Aurora HDR 2019. You can choose Open Source Files or Edit a Copy with Lightroom Adjustments.
3. What is the best HDR software?
Well, it depends on your personal taste, but Aurora HDR 2019 is certainly one of the best pieces of HDR software around.
Not only does Aurora HDR 2019 give you powerful HDR editing tools on its own, but it will also integrate with either Luminar or Photoshop when you are ready to take your HDR processing to the next level.
4. Is Aurora HDR 2019 better than Lightroom?
In my opinion, yes.
It all comes down to a trade-off between the user interface and the tools available to you. Whilst Aurora HDR 2019 does not – yet – have every single tool available in Lightroom, it still has all the important ones. And, most importantly, they are easy to use.
This means that editing HDR photos in Aurora HDR 2019 is simply more enjoyable, more intuitive, and faster than doing the same adjustments in Lightroom.