In the world of professional photo editing, having the right editing software determines whose work will stand out the most. In order to stay ahead of the competition, you have to rely on more than one photo editing software. In this regard, we have taken a keen interest in identifying the most effective and best photo editing software for Mac beginner users. We have listed the 10 best Mac photo editing software for Mac, especially for beginners, and discussed the pros and cons of each one in this article. We hope it will help you find the most suitable photo editing software.
The Criteria We Considered in Reviewing Each Best Mac Photo Editing App are:
If the app portrays an excellent degree of ease of use: Includes the installation and general usage of the app for photo editing.
Photo editing presetting and versatility: The programmed automatic editing functions and the number of editing features offered.
File formats and device support: The types of file formats the Mac photo editor can access, and save the editing tasks.
Creativity and Fun: The amount of editing features the application can achieve in editing particular images.
The app price: The amount of money required to obtain a genuine copy of the best Mac photo editor application desired.
Developer's Customer guidance and service: The service and support offered by the developer of the photo editing applications for Mac.
Luminar is the Entry Level Best Photo Editing Software for Mac
Skylum now has released a new photo editing software – Luminar AI, so if you are new to photo editing, I recommend you begin with Luminar AI.
Well, Skyum released its new AI photo editing software Luminar NEO, which has some differences in features and tools compared to Luminar AI, but I still think Luminar AI will be the best AI photo editing software for Mac beginners at the moment.
There is not much difference between the interface of Luminar AI and Luminar 4. However, there are some differences between Luminar AI and Luminar 4 in terms of editing
There are some differences in the editing features between Luminar AI and Luminar 4, such as:
They use different preset implementations. Luminar AI will suggest templates to you when you start editing. while Luminar 4 offers one-click looks. During use, in Luminar 4, you can scroll through the different looks and choose the one you need. In Luminar AI, you can be in the template view and consider using different templates chosen for you by the program's AI technology, and of course you can preview the different templates yourself and have the freedom to customize them to taste.
Expanded AI capabilities. Luminar 4 includes some clever AI tricks. And in Luminar AI, the The artificial intelligence aspect comes into play even more. From template-based workflows, in addition to a number of editing tools. including cropping (relabeled as Composition AI in Luminar AI, which will try to achieve the best composite for you if you let it automatically crop) and Atmosphere AI (which lets you add fog, haze or mist to photos in a realistic way).
Enhanced portrait AI tools. Luminar AI excels in portrait editing with amazing results. Luminar AI follows Luminar 4's already impressive suite of portrait retouching tools, and expands and reorganizes them into even more powerful tools. You now have three AI tools, they are Face AI, Skin AI, and Body AI. Each of these options packs a powerful punch. If you are a portrait photographer, these tools will greatly help you create great portraits.
Masks and Layers. Luminar 4 allows for layer-based editing, but Luminar AI has taken its selective editing in a different direction. You can create individual masks on a tool-by-tool basis, instead of adding layers, so you can selectively apply color edits, contrast edits, and more to your images.
You can also apply more comprehensive masks to your images through the Local Masks tab. Here, you create a mask and then choose from several possible local edits that including saturation, exposure, color temperature, and more.
Now Skylum official website does not seem to see the luminar 4 purchase entrance. So if you are a new user, we recommend you to start with Luminar AI.
Luminar 4 is one of the best mac photo editing programs that any professional photo editor must have in their arsenal. This app relies on artificial intelligence to achieve the fastest editing rates in the market. The interface is attractive and intuitive with a before/after slider dividing your photo into two halves for easy editing comparisons.
Many Photographers recommend Luminar 4, as it is a breakthrough photo editing tool because of its clever use of AI that brings real results that are still under the photographers control. AI Sky Replacement tool of Luminar 4 can let you change the mood of your photo in seconds. Besides, Luminar 4 has AI Skin Enhancer & Portrait Enhancer, Sunrays tool, Smart Contrast tool, all these features work quite well, will give you superpowers for creative photo editing. This Mac photo editor application also allows you to have your own custom design workspace that suits your design style and photo type. You can access all the steps taken to edit a photo via the history button and immediately apply the results to another photo. This photo editing app supports Mac OS version 10.12 – 10.15 macOS Catalina, with an Intel 64-bit Core 2 Duo processor, or better.
Excels:
Auto AI Sky Replacement tool and many other AI enhancing tools;
Best photo editor for illustrious one-click editing pre-sets and filters on Mac;
Customizable and intuitive user interface;
Responsive editing tools.
Fails:
Noise reduction is inferior to other Mac photo editors;
Image magnifier is a bit clumsy.
Price: Luminar AI – 1 seat for $69 after applying coupon code "MACLIBS".
Or Upgrade from Luminar 4 at $49 using promo code "MACLIBS" to save $10 when check out.)
Also read our detailed review of Skylum Luminar to learn more features about it.
Photoshop Elements – The Most Advanced and Best Photo Editing Software for Mac Professionals
Adobe Photoshop Element is one of the best photo editing software for Mac professionals, as one part of the Adobe Elements bundle. The app is available for Mac 64-bit OS with a powerful experience of artificial intelligence (AI), and "content intelligence" through Adobe-speak, to achieve lovely image and video editing. This best photo editing software for Mac features new AI-based tools that perform several previously tedious image and video editing tasks with ease.
Adobe Elements remains one of the most user-friendly and best photo editor for mac image editing available. This property gets achieved while incorporating advanced features borrowed from Adobe Photoshop CC in the Expert mode of Photoshop Elements.
Excels:
Packs lots of powerful image-manipulation tools;
Excellent output options;
Best Mac photo editor with Auto-tagging and strong search feature;
Strong face and geo-tagging resources;
And, helpful guidance feature for advanced techniques.
Fails:
Large HDD/SSD footprint;
Minimal social sharing outputs;
And, lacks a local help system.
Price: $99.99 or Get Bundle at $149.99  Or Buy from Amazon.
3. ACDSee Photo Studio for Mac
ACDSee Photo Studio; Best Mac Photo Editor with Numerous Editing and Painting Tools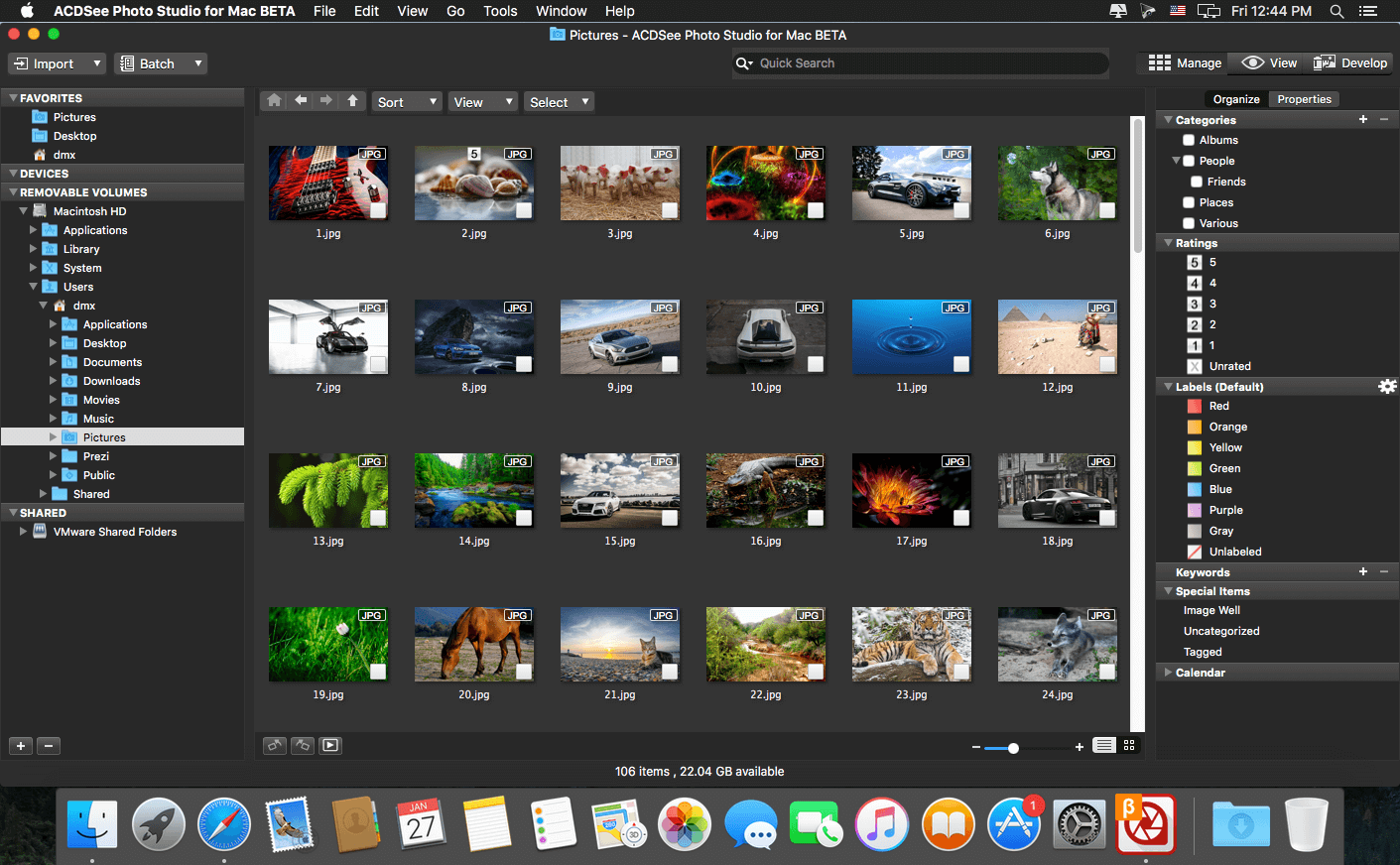 ACDSee Photo Studio for Mac is amongst the best photo editing apps that feature unparalleled support for RAW images for over 450 professional cameras. This extreme Mac photo editor includes customizable batch presets and the new' drag and drop' searching function.
ACDSee is one of the best photo editor for Mac as it suits entry level to professional photographers because of its strong digital asset management elements, and the revamped full toolkit flooded with non-destructive adjustments and features.
The 2018 version achieves more flexibility and control for instant, import-free access photos, professional processing enhancements. The best Mac photo editor, Photo Studio, delivers sufficient organizational tools to accommodate even the most rigorous workflow.
Those dull, blurry, and crooked photos get easily corrected with ACDSee Photo Studio. The new and reliable Straighten function flawlessly corrects orientation ensuring all images look perfectly shot. The sharpening tool of ACDSee photo editor preserves edge detail and achieves perfect definition to images making them crisp and sharper.
Excels:
Excellent Organizational Tools;
Mobile Companion App;
Blends lots of Photoshop & Lightroom features and functions into it.
Fails:
User Interface needs more work;
The Cloud Service costs more;
And slow cataloguing experience.
Price: Easter Offer $69.95 (Full Price $99.99)
4. Affinity Photo App for Mac
Affinity Photo Editor Resembles Photoshop; Best Mac Photo Editor with Support for Various Languages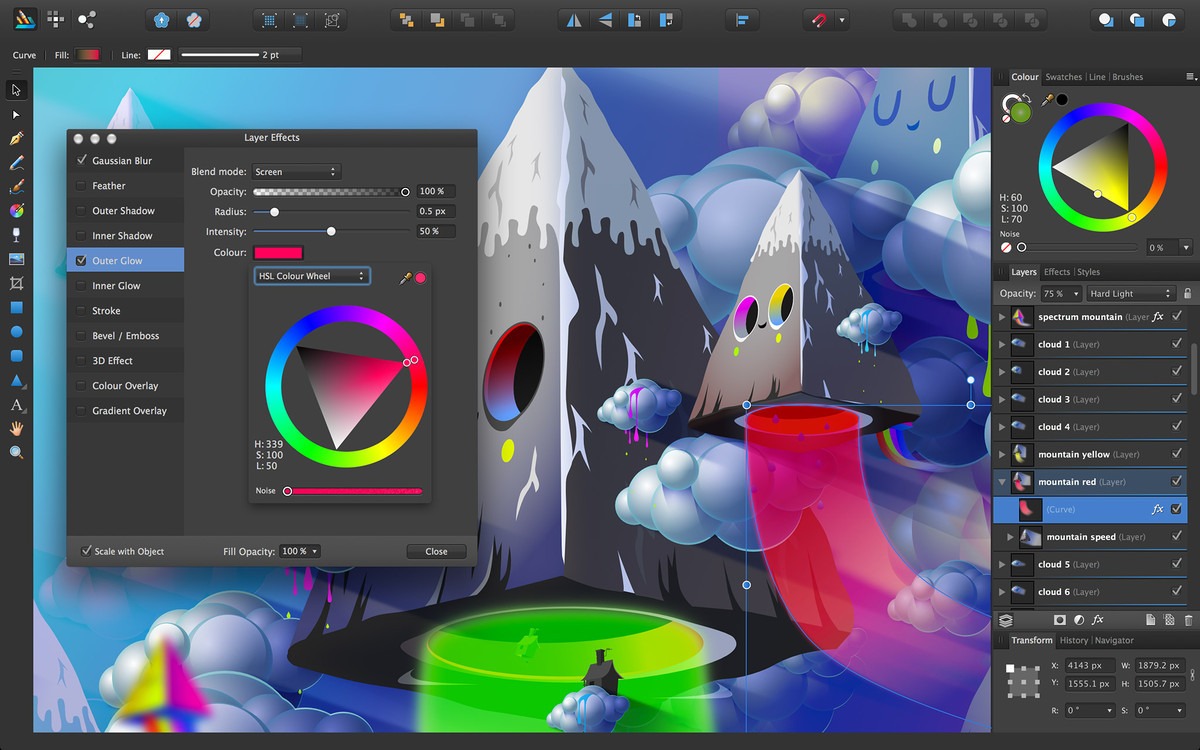 Affinity Photo runs on Mac OS X 0.7 or later with a minimum of 2GB RAM recommended. For those who bought an older version, the latest one is among the best Mac photo editing software and is free to update. Furthermore, the newest version features plenty of improvements and more compatibility for latest camera raw files. Installing this photo editing app for Mac is as simple as using it and is available in English, Italian, Japanese, Portuguese, French, Spanish, Russian, Simplified Chinese and, and German.
The workspace of Affinity Photo resembles that of the best Mac photo editor -Photoshop in design, so those familiar to Photoshop will find it very easy to use. The standard grey background is also default, with a vertical toolbar on the left side of the window, plus the control panels on the right. The tools you instinctively use in Photoshop get positioned almost in the same spots in Affinity Photo.
Excels:
RAW editing;
Quick response;
No subscription;
Many tools and features;
Live edits;
Best Mac photo editor with excellent value for money;
Easy to use
Fails:
No file management system
Price: $49.99, free upgrades
5. Pixelmator
Pixelmator – The Best Photo Editor for Mac Beginners and Intermediates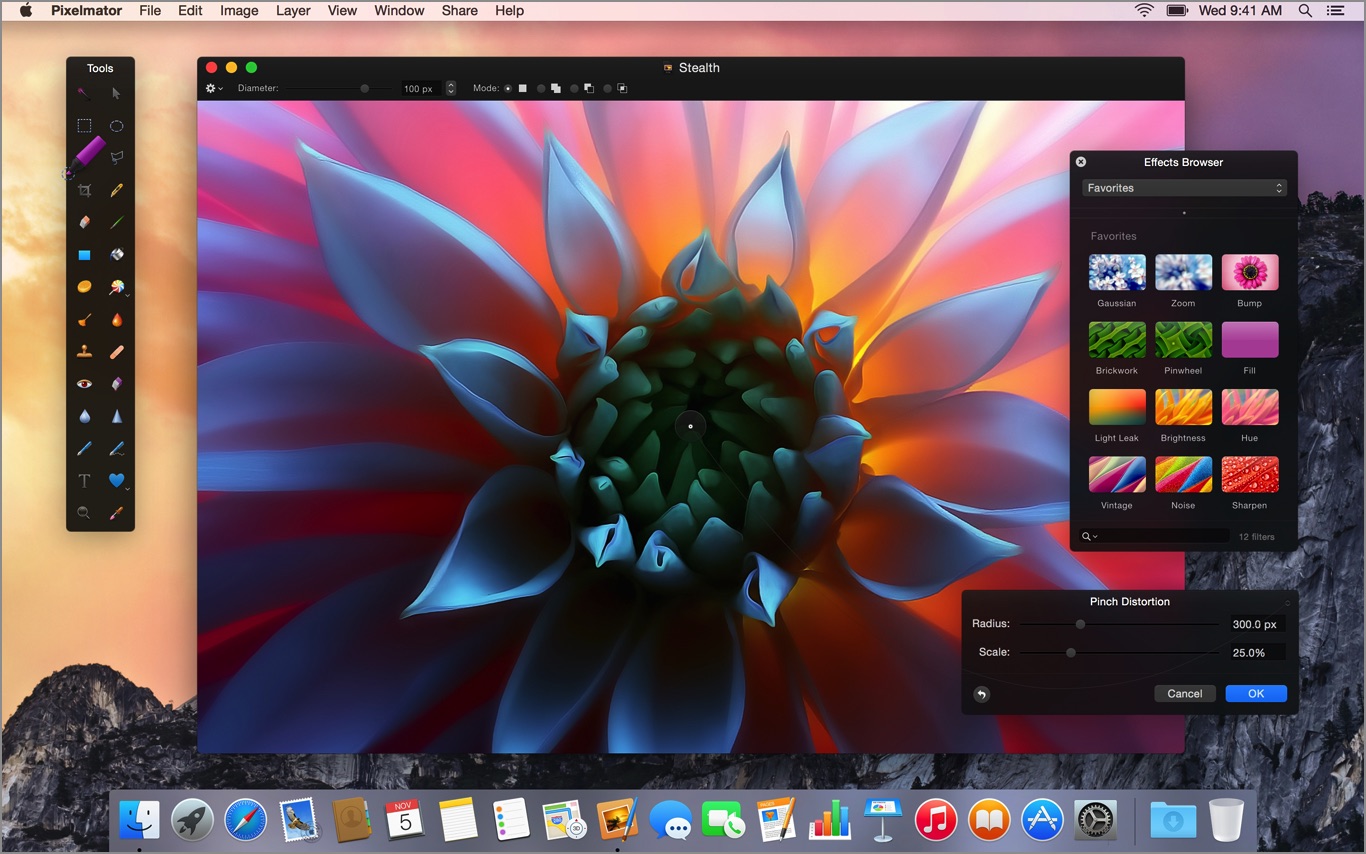 Pixelmator keeps the workspace simpler than most of the best Mac photo editing apps, which makes it popular among amateur and intermittent editors. Most of the critical tools proven useful with years of experience using the photo editing software for mac are all available. The interface looks stunning and fits the Mac OS aesthetic.
The Mac OS's CoreImage and OpenGL technologies get both infused into its engine, meaning you get instantaneous results making it the best photo editor on Mac for heavy edits. The filter tools don't offer many options for each "beyond a slider" to control the strength of the effect. This setting is nearly often all you need, though aside from those moments when you're looking for that little extra creative freedom.
Excels:
Machine learning makes it the best Mac photo editing software for critical operations;
Flexible raw editing features;
Quick Repair and Selection tools work flawlessly;
And Apple's Core ML framework enables machine-learning features
Fails:
Dark, monochrome interface with light type can mar brightness;
Some inflexible features;
Limited file export options
Price: $14.99 / Pixelmator Pro $29.99 $37.99
Fotor Photo Editor – One of the Best Free Online Photo Editing Apps Available for Mac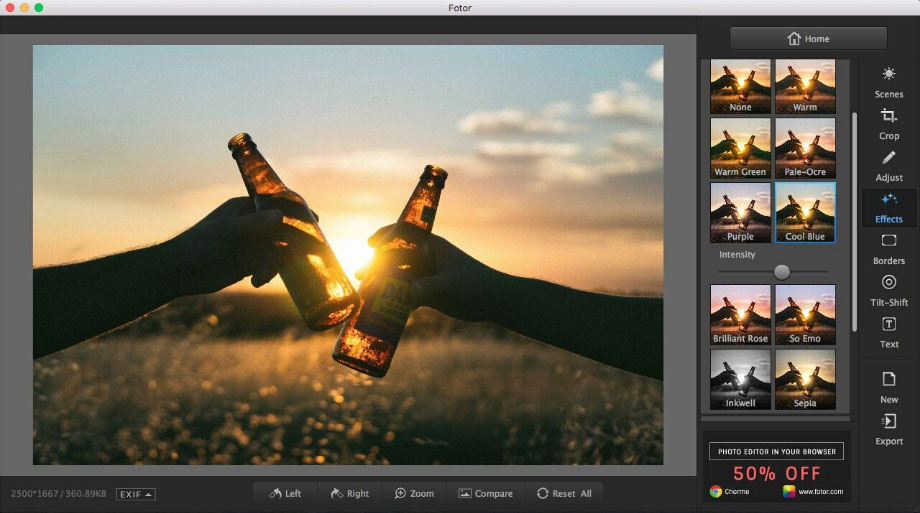 Fotor Photo Editor is an excellent online tool for you if you have some photos on your Mac that you want to have on canvas and hang on your wall. Featuring powerful one-click filters and tools for editing photo collections, it's one of the best photo editing app for Mac. The interface features easy functionality for making photos look their best.
Fotor editing software for mac packs several image-enhancing tools and filters for your pictures to look their best. It supports the standard image formats and even provides RAW file processing, an exclusive feature for premium and best Mac photo editing apps.
Fotor is the best free online photo editor for getting the fastest results as it features thirteen different one-click pre-sets that you can use to edit all your images instantaneously. The new version allows you to create collages with a custom aspect ratio. It also features a more advanced tilt-shift algorithm with better support for more formats of RAW files and runs on 10.7 Mac OS or later with a 2GB minimum RAM.
Excels:
Best free photo editor for smart filters and effects available for Mac;
Easy image collage tool;
Features RAW file converter.
Fails:
Not feature-packed;
Not suitable for designing artwork from scratch;
Some features only available in Pro version.
Price: Free, Subscription of Fotor Pro: $ 4.99/month,  $ 19.99/year
JixiPix Impresso – Best Photo Editing Software for Mac Users to Turn Pictures into Paintings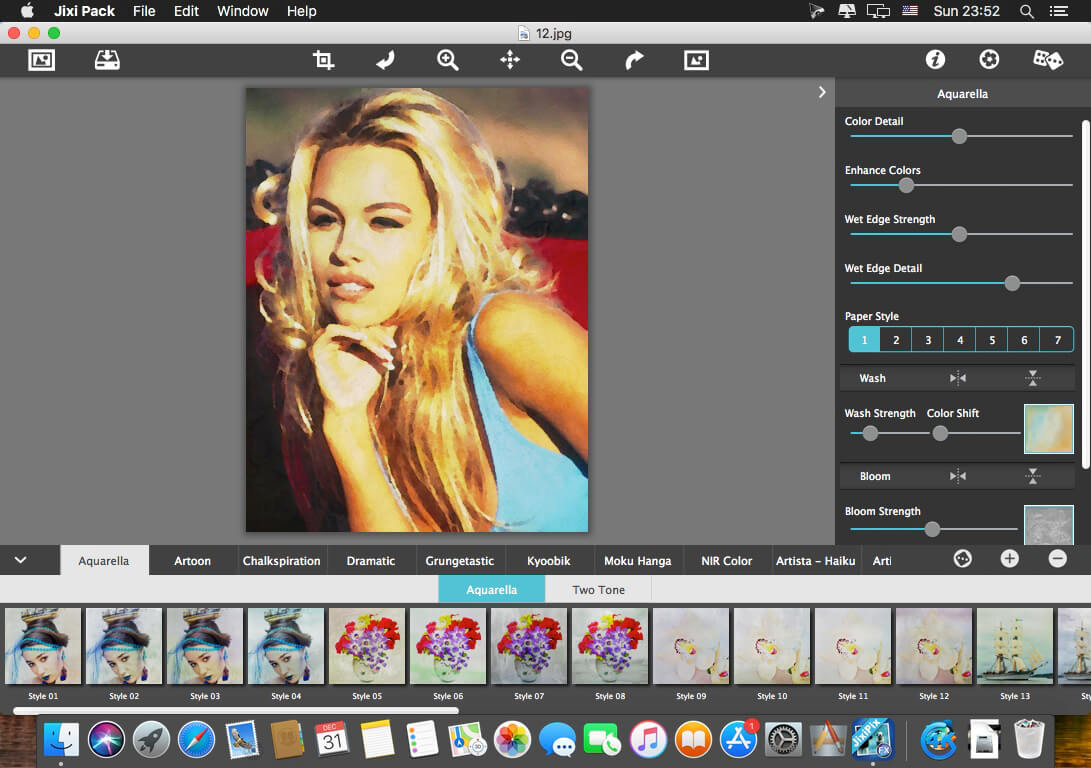 JixiPix Impresso Pro design targets professionals who fancy creative or artistic control. They will utilize smart Layers and brushes for combining multiple paint styles. Jixipix features a rich collection of edges that beautifully blend on the canvas, and a new background Paint effect that creates distances on photos. There's also a Soft Paint effect that makes Jixipix the best photo editing software for Mac to enrich foreground elements.
The Aged Paint effect adds craquelure to paintings, and an ultra-realistic effect called Tache that covers pictures with broken brush effect strokes to mimic painted pictures. Impresso Pro has all the essential features any professional photo editor could need for creating gallery-style portraits with enough detail even for super large prints. The Pro Version Includes:
Smart Layers
Painted Edges
Brushes
6 Paint Styles (Tache, Soft Paint, En Plein Air, Background Paint, Alla Prima, and Aged Paint )
The standalone product system requirements for this photo editing software for Mac includes: Mac OS X 10.7 or newer, and a 64-bit processor environment. The Mac App Store version has no plugins. It can also run on the iPad iOS 9.2 or later in a 64-bit environment.
Excels:
Support for high-resolution images and rendering;
Superior customer service;
Randomize button;
Multiple undo;
Customizable styles
Fails:
A bit complex for beginner editors
Price: $49.99
8. GIMP
GIMP (GNU Image Manipulation Program) – Best Free Photo Editor for Universal Expandability on Mac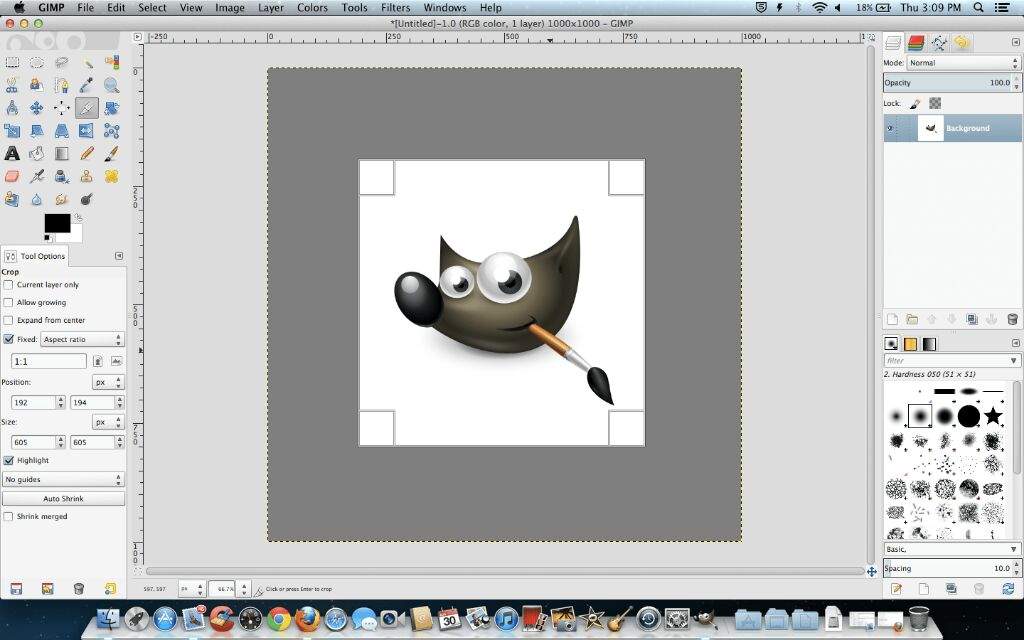 The best photo editing software for Mac you can obtain for free that's closest to Photoshop is GIMP. This open source best Mac photo editing software features an extensive set of filters, tools, and options for advanced editing of complex tasks. GIMP also is compatible with third-party plugins including Adobe Photoshop's features unparalleled expandability with broad system compatibility parameters.
Whether you're an illustrator, photographer or want an application that will let you experiment with your images, GIMP is up to the task. GIMP can fix lens distortion as well as selective colorization and other complicated fixes. GIMP is a beautiful open source photo editor for mac, but like other powerful apps, it has a reasonably steep learning process.
Excels:
Best free photo editor for expandability on Mac;
Opens the vastest variety image file types;
Packed with several features and tools.
Fails:
Price: Free
9. Pixlr
Pixlr is the Best Mac Photo Editing app for Mac OS Based Entirely Online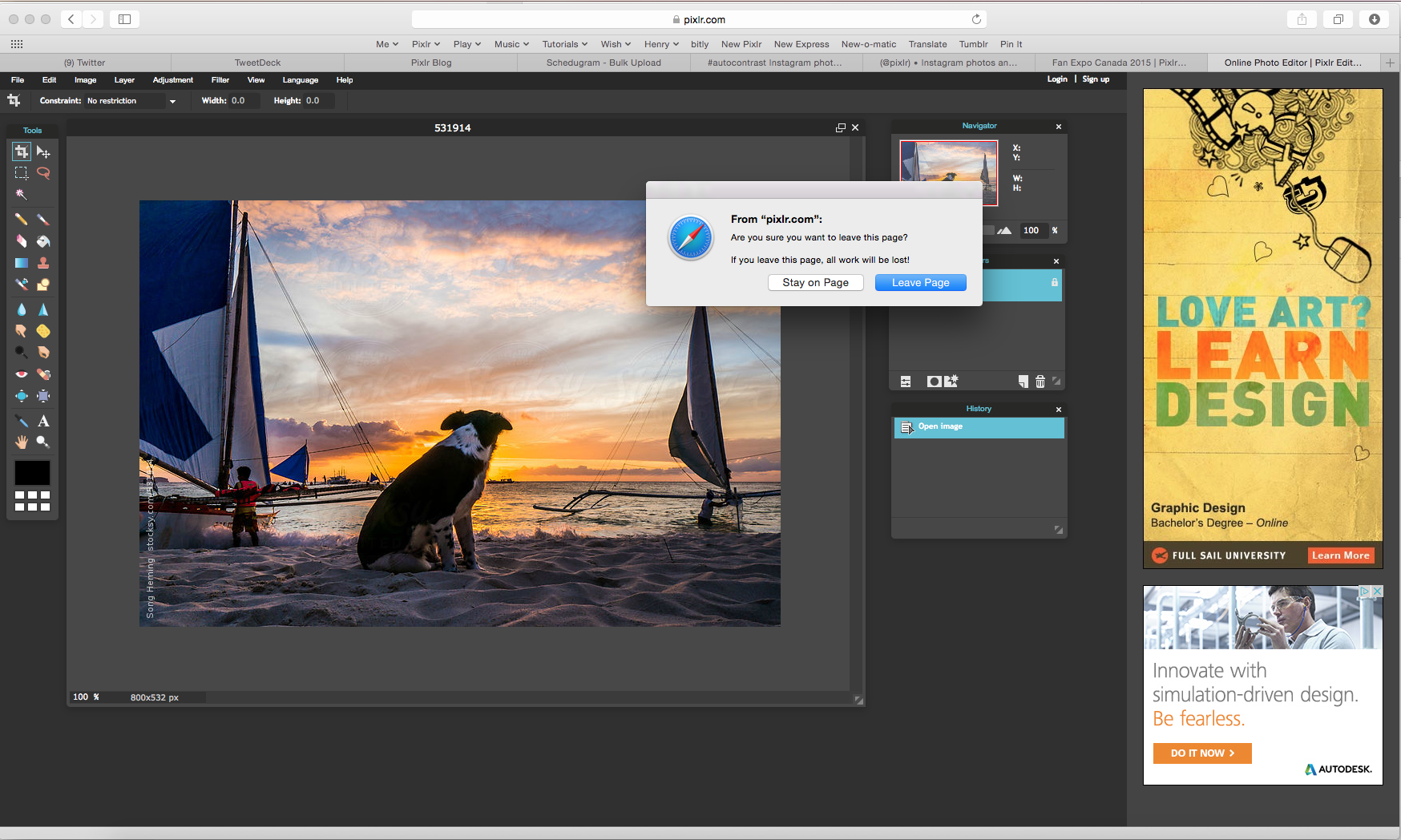 Pixlr is an online photo editing app with fast and simple functionality and has enough features to make it a viable option for low- to mid-level photo editing tasks. Create new images using Pixlr, and upload, or grab a photo directly from a website or URL location. It's compatible with a variety of Mac OS as it runs on the browser.
Editors familiar with Photoshop will find it the best photo editing software for mac as the menu options are similar, regarding the layout and how the various feature work. You'll need to have necessary knowhow around image editors and how their various tools work, such as the "fill," "blur," "crop," and "smudge" to effectively use Pixlr.
There is a diverse assortment of editing and drawing tools, paint and filters options. Professional photo editors will take pleasure using familiar tools such as the Gaussian Blur, Night Vision, and Heat Map. The companion web app, Pixlr-o-Matic, offers excellent creativity options for photo filters.
This app is among the best photo editing software that was once available as a downloadable app for Mac but was recently shifted by the developers of this free photo editor into an online-only platform.
Excels:
A Customizable interface;
Best Mac photo editor for layers and masks support;
Opens photos from desktop or URLs
Fails:
Requires Flash;
Contains some ads.
Price: Free
10. Preview
Preview Photo Viewer – Best Photo Editor Pre-installed App on Mac OS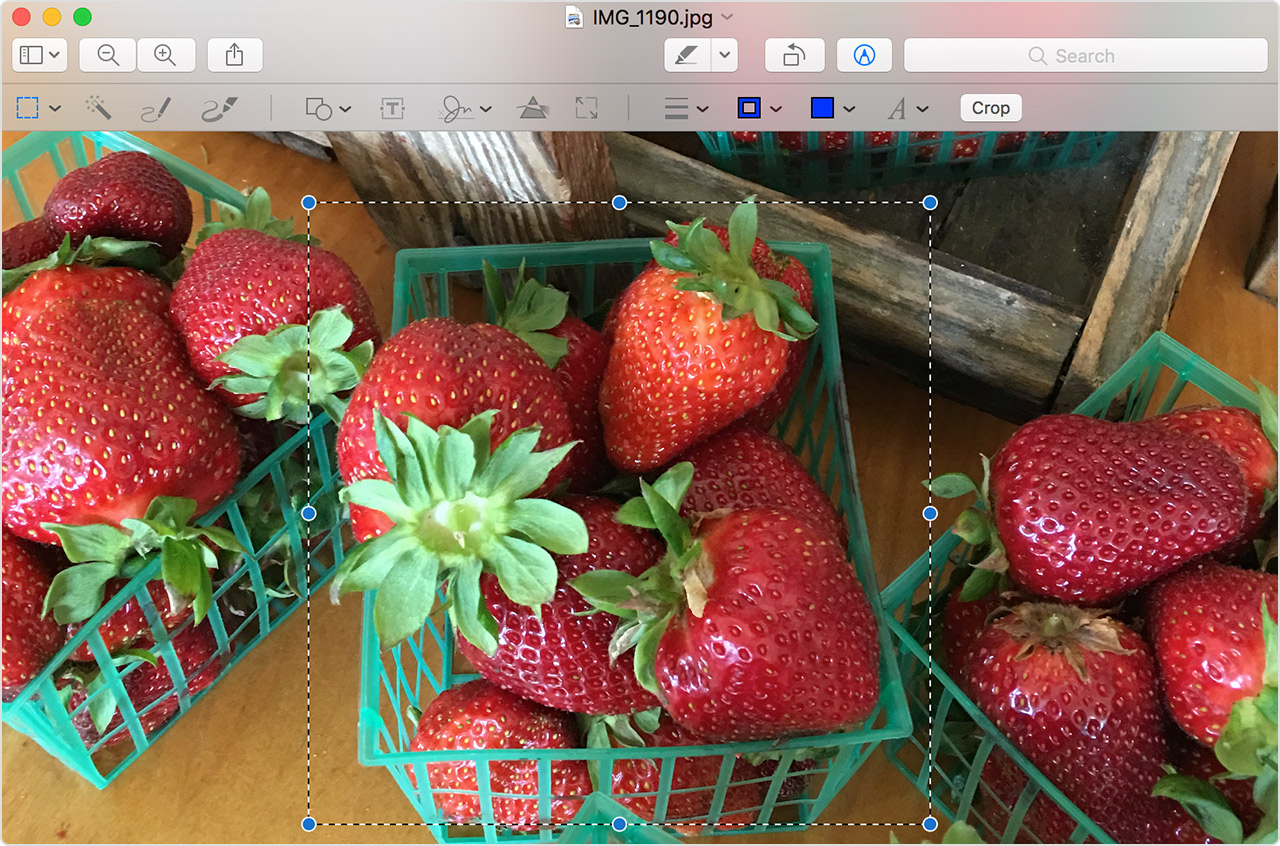 Preview is a photo viewing, and editing app for mac provided as part of Mac OS and has proved itself as a worthy tool for tweaking your photos and images. Overlooking best photo editing apps for mac you already have is easy, like Preview viewer: The Tool's menu offers options for adjusting colors and sizes. You can also export your editing tasks in multiple file formats.
Apple's Photos app contains some handy tools too. You can experiment with automatic enhancement features which apply the best optimization settings for your image. Red-eye removal and minor blemishes get easily removed. You can also use special effects filters easily and adjust the color parameters, as well as rotating and cropping images.
In Mac OS High Sierra, Apple improves its photo editing software in several important manners. As it is with the rest of the OS, it's not a complete overhaul, but slightly tweaked up features and additional tools that make the app more powerful and usable. New tools and functions applicable to Live Photos from other iOS devices are among the new elements. The pre-installed app offers some exceptional sharing and organization capabilities.
Excels:
Free;
Slick interface;
Plug-in support;
Cool features for iOS Live Photos;
Intuitive; Good sharing options;
Best Mac photo editor for face recognition;
Capable auto-correction.
Fails:
Auto-albums aren't editable;
Filters not adjustable.
Price: Free
Conclusion
Professional photo editors in the digital era have come to rely on multitudes of software for completing various editing tasks. Choosing the best photo editing software on Mac for the job at hand defines the success rate of the particular work. However, no specific software singularly performs all the photo editing tasks. As such, using a combination of more than one of these apps makes working more efficient and fruitful.