Are you a movie lover, and you are looking for a best free video player to play your videos on the go? In fact, there are some of the best video players out there that you can download and use with all features completely free. In this publication, we will help you pick out the top 5 best free video players for you to play any video on Mac with ease.
Our selection of the best free video players for Mac follows these features:
It supports multiple video formats, and supports 1080p and 4K videos.
Full-featured and no restriction to play and watch movies.
Easy to use and works reliably.
Completely free and safe download with no junkware, spyware, etc.
Fully compatible with macOS and serves best for Mac users.
Top 5 Best Free Video Player for Mac Users
VLC Media Player is one of the best free video players because it plays almost any video file format well; it even supports playing DVDs, CDs, VCDs, and various streaming protocols. It is easy to use and has a wide range of features, including subtitle synchronization, adjustable playback speed, fast and error-free playback.
Pros:
Plays virtually any video files flawlessly with no extra codecs required. You can throw in MKV, M4V, AVI, MPEG, MOV, WMV, oddball video formats and watch them with VLC with ease, VLC also plays DVD, CD, VCD and web channel streaming videos well.
Total FREE, no Ads.
Cons: The default interface for Mac is plain, stuffed with playback icons wrapped in a gun-fray design. Sometimes, the audio will be out of sync with video playing.
Rated as the most versatile streaming video application, Elmedia Player is also one of the best free video players for Mac users. It extends to play all popular media file formats, including M4V, FLAC, MP3, MKV, DAT, MOV, AVI, MP4 and FLV. HD video playback also stands out. One of its cool features is that it supports open URLs, allowing you to watch online videos without ads.
Pros: Plays many different formats that other players like QuickTime won't. Multiple audio tracks supported.
Cons: Injects pop-up ads for its paid pro version, you need to pay for its advanced options to enhance video playing experience.
Apple's built-in default video player – QuickTime Player comes to be the best free video player if you just want to play and watch your own personal videos, most video and movie formats that Mac users will have. It's totally free and safe. With it, you can play many popular video and movie file formats without any plugins or third-party tools.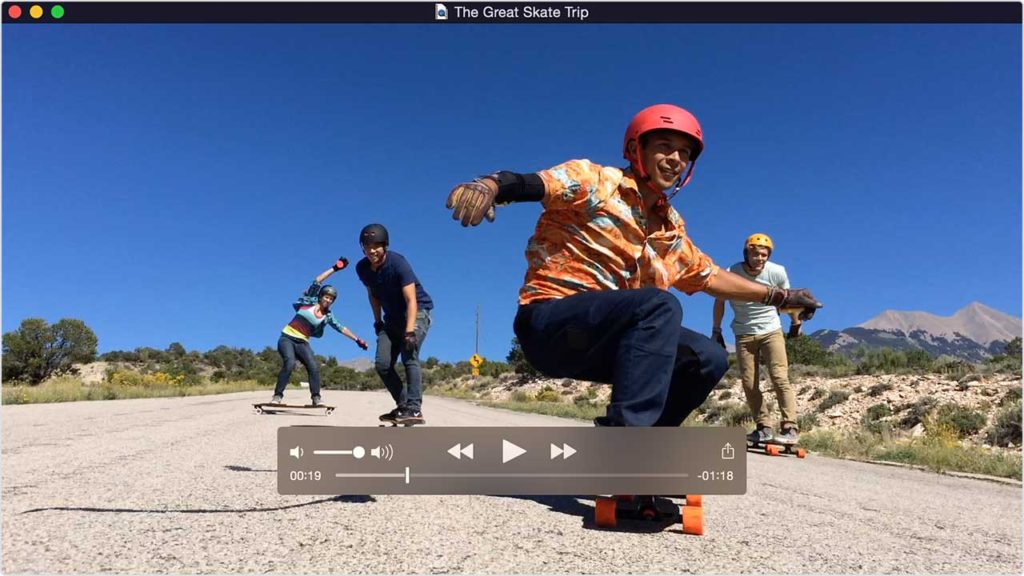 Pros: Come along with every Mac by default, easy to use, and advanced video compression technology for brilliant HD videos.
Cons:
Support limited video formats: .mov, .mp4, .m4v, MPEG-2 (OS X Lion or later) MPEG-1, 3GPP, 3GPP2, AVCHD (OS X Mountain Lion or later), AVI (Motion JPEG only), DV, m4a, .m4b, .m4p, MP3, etc. And have problem to play MP4 video files sometimes.
Don't support some online videos that you downloaded. Don't support multiple language subtitles.
Movist is a modern media player for Mac based on QuickTime & FFmpeg encodes, it's simple but powerful, such as it allows user to customizable high quality caption and supports smi, srt format captions. Just as one of Movist user said, Movist is a must-have when it comes to precision about settings (especially subtitles), it has some functions and customizations that VLC hasn't. But the pity is, there is only a free trial of Movist for you to try its features, if you want to use it with no limitation, you have to pay $4.99. It also has a pro version cost $7.99, comes many great features.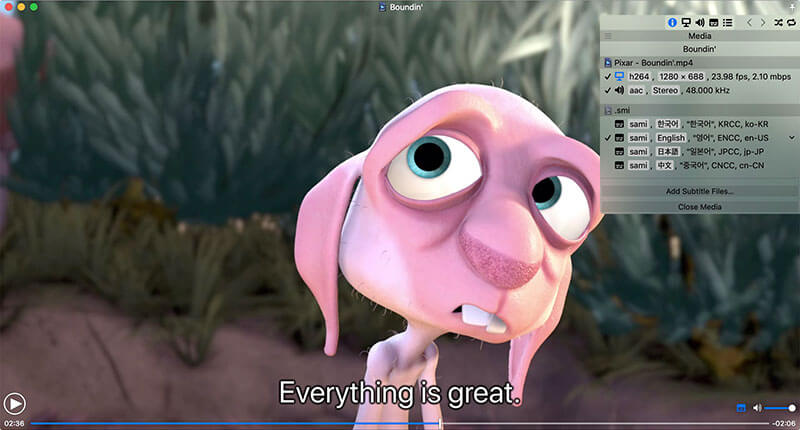 Pros:

Lightweight and easy to use.
Support sync subtitles in a very fine-grained way.
Works well on most video formats, smoothly and consistently.
Cons: Only has a free trial, if you want to use the totally free version, you may get an old version from downloads site e.g. softonic.
MplayerX is a quite lightweight video player to play almost any video and audio file formats too. It offers smooth playback assistance for Mac users: crystal clear views, easy to navigate, handle with ASS format subtitles. What's more, it support Apple Remotes, and stores the history of play progress when you stopped the video.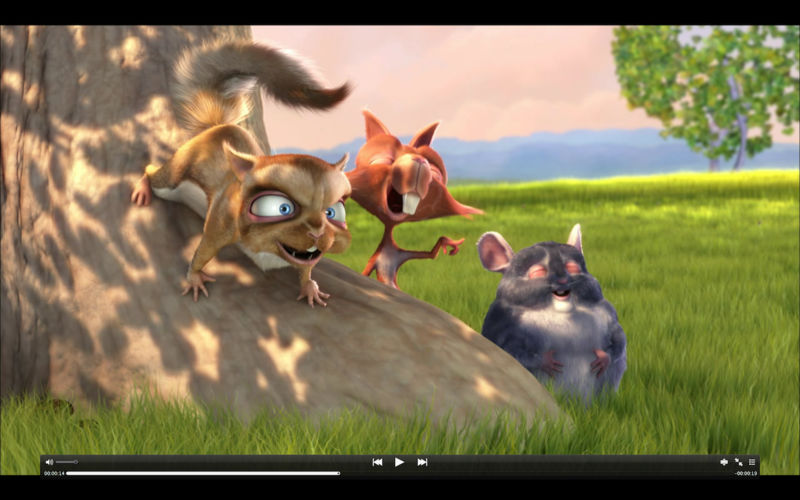 Pros: Specifically designed for Mac users, quite easy to navigate, no need any extras to play almost any video files, HD videos included.
Cons: Bundled adware/malware with its installer, so please keep attention when install it.
Cisdem Video Player fully supports more than 50 media formats makes it extends in the best free video player list. It has intuitive interface, and provide smoother playback experience when other media players show choppy video, no need other codec packs.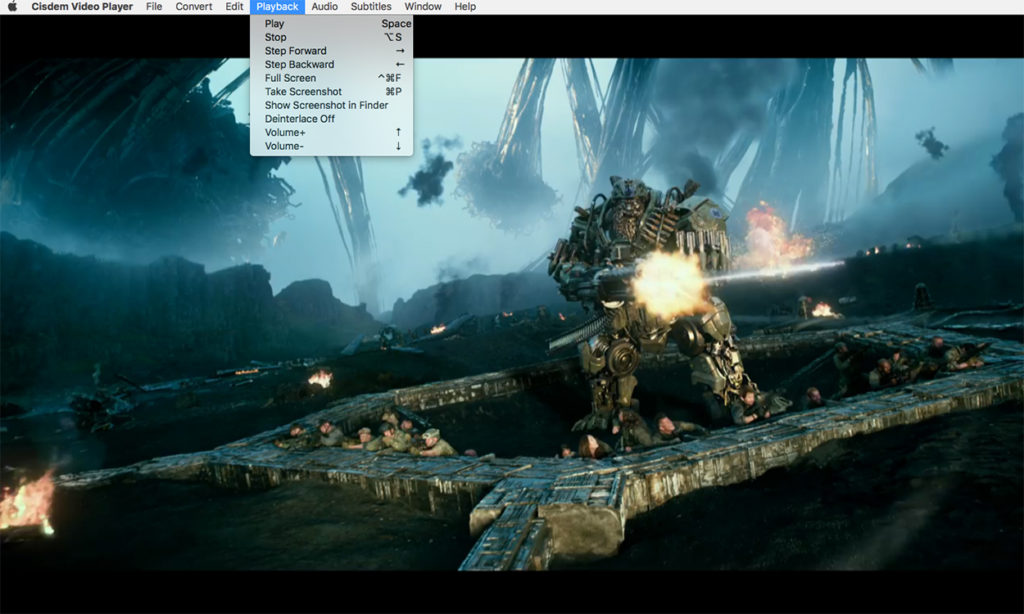 Pros: Can play quite wide range of various media formats, covers all popular SD & HD standard video formats (like WMV, AVI, MOV, MP4, M4V, FLV, MKV, RMVB、MPEG, ect., Audio Files (MP3, WMA, OGG, WAV, M4A etc.).
Cons: Has pop-up ads for its conversion feature, player window is not auto-adaptive with 4K/HD videos playback.
In the Bottom
Many of you are probably wondering about which one is the best video player for you to play and watch any videos on Mac, I think you'll make the most suitable choice for your scenario and based on my list. My choice is the combination of VLC and Elmedia Player, VLC for playing back common media files, and Elmedia player handles with streaming videos without ad, and helps me manage videos in playlist. Hope you all enjoy videos entertainment with these best free video player on Mac.
Please leave a comment which one is your best one, or if you have other best free video players to play your videos on Mac. 🙂